10 Most Beautiful Airlines for Destinations You've Never Heard Of
Category : Travel Tips, Sub Title : Unexplored Locations you have Never Heard Of, Posted on : March 21, 2023, Posted By : Diksha Dhawan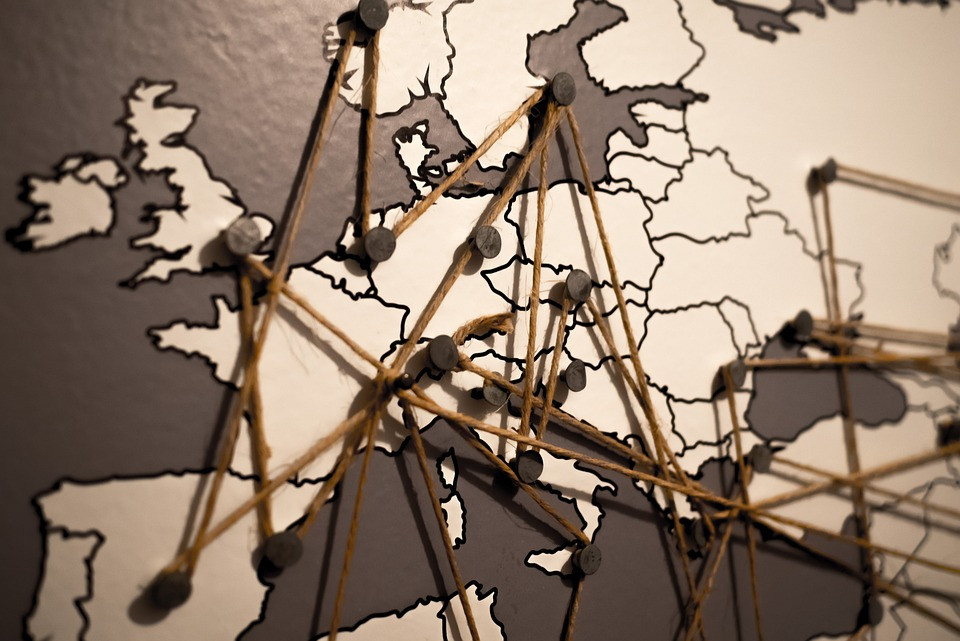 It's always exciting to fly to stunning locations, but have you ever thought about going off the beaten path? The globe is full of undiscovered travel treasures just waiting to be found. We'll introduce you to 10 of the most stunning airline locations in this blog post that you may not be familiar with. These off-the-beaten-track travel locations provide distinctive encounters and uncharted locales that are sure to make an impact on any traveler.
1. Sumba Island, Indonesia
In Indonesia, Sumba Island is a little-known treasure. It is renowned for its breathtaking beaches, historic towns, and distinctive cultural encounters. Visitors can take in the stunning natural settings and the way of life of the locals.
Getting There
Sumba Island is located in the East Nusa Tenggara province of Indonesia. The island has two airports, Tambolaka Airport, and Waingapu Airport, which are served by several airlines. Several airlines fly to Tambolaka Airport and Waingapu Airport on Sumba Island. Some of the airlines that operate flights to these airports include Garuda Indonesia, Lion Air, Wings Air, and Citilink. Visitors can check the airline websites or travel booking platforms to find the best flights and prices for their trip to Sumba Island.
2. Asturias, Spain
Northern Spain's Asturias area is renowned for its breathtaking natural scenery, extensive cultural history, and delectable cuisine. Visitors to Asturias can engage in a variety of activities, such as mountain hiking and touring quaint seaside villages.
Getting There
Asturias has an airport, Asturias Airport, which is served by several airlines including Iberia, Ryanair, and Vueling. Visitors can also reach Asturias by train, bus, or car from other parts of Spain.
3. Bagan, Myanmar
In the heart of Myanmar, there is an ancient city called Bagan. It is renowned for its historic pagodas, churches, and breathtaking scenery. Visitors to Bagan can experience some of Southeast Asia's most stunning architectural marvels while also immersing themselves in the rich culture and history of Myanmar.
Getting There
Bagan has an airport, Nyaung-U Airport, which is served by several airlines including Myanmar National Airlines, Air KBZ, and Golden Myanmar Airlines. Visitors can also reach Bagan by bus or train from other parts of Myanmar.
4. Socotra Island, Yemen
Socotra Island is a remote island in the Arabian Sea that belongs to Yemen but is actually closer to Somalia. It is renowned for its singular and otherworldly landscapes, rare animal and plant species, and rich cultural legacy. Socotra offers travelers a chance to explore a genuinely exceptional location that is unlike any other in the world.
Getting There
Socotra Island has an airport, the following airlines operated flights to and from Socotra: Yemenia, Felix Airways, and Air Arabia. Visitors can also reach Socotra by boat from mainland of Yemen or Somalia.
5. Gokayama, Japan
In Japan's Toyama Prefecture, there is a tiny, charming hamlet called Gokayama. It is renowned for its distinctive traditional gassho-zukuri homes, which are protected as a UNESCO World Heritage site. In a stunning natural environment, visitors to Gokayama can catch a glimpse of traditional Japanese life and architecture.
Getting There
Gokayama is located in the Toyama Prefecture and has several airports, but the main one is Toyama Airport (TOY), also known as Toyama International Airport. The following airlines operate flights to and from Toyama Airport: All Nippon Airways (ANA), Japan Airlines (JAL), and Fuji Dream Airlines (FDA), and can be reached by train or bus from major cities such as Tokyo and Osaka. The nearest train station is Takaoka Station, and from there, visitors can take a bus to Gokayama.
6. Chefchaouen, Morocco
The charming Moroccan settlement of Chefchaouen is situated in the Rif Mountains. Chefchaouen is a well-liked vacation spot for travelers looking for a distinctive cultural experience. It is famous for its blue-washed structures and winding narrow streets.
Getting There
Chefchaouen can be reached by bus or taxi from major cities such as Tangier and Fez. The nearest airport is located in Tangier, which is about 2 hours away by car. Tangier Ibn Battuta Airport is served by a variety of airlines from around the world. Some of the major airlines that fly to Tangier Airport include Ryanair, Air Arabia Maroc, and Royal Air Maroc.
7. Korčula Island, Croatia
Off Croatia's southern coast is Korula Island, a well-known tourist attraction. Korcula Island is a must-see for anyone visiting Croatia because of its magnificent beaches, charming medieval town, and rich cultural legacy.
Getting There
Korčula Island can be reached by ferry from several cities along the Dalmatian Coast, including Split, Dubrovnik, and Hvar. There is also a small airport on the nearby island of Brac, Brač Airport (BWK) located on the island of Brač in Croatia. The following airlines operate flights to and from Brač Airport: Croatia Airlines, Trade Air, Eurowings, Ryanair
8. Oudtshoorn, South Africa
The South African region of the Western Cape is home to the charming town of Oudtshoorn. Oudtshoorn is a well-liked travel location for visitors to South Africa because of its ostrich farms, natural beauty, and extensive cultural heritage.
Getting There
Oudtshoorn can be reached by car from Cape Town, which is approximately a four-hour drive away. There is also a small airport in Oudtshoorn, which is served by several domestic airlines.
9. Jökulsárlón Glacier Lagoon, Iceland
In the southeast of Iceland, there is a breathtaking natural marvel called Jökulsárlón Glacier Lagoon. This glacial lake, which receives water from the Breiamerkurjökull glacier, is renowned for its brilliant blue waters, enormous icebergs, and a wide variety of animals.
Getting There
Jökulsárlón Glacier Lagoon can be reached by car from Reykjavik, which is approximately a five-hour drive away. Alternatively, there are several tour operators that offer day trips from Reykjavik to Jökulsárlón Glacier Lagoon.
10. Zhongshan, China
The city of Zhongshan is situated close to the Pearl River's estuary in the southern region of China's Guangdong Province. It is a city that is rapidly growing, with a rich past, stunning scenery, and a thriving cultural scene.
Getting There
Zhongshan is easily accessible by air, train, or bus. The nearest major airport is Guangzhou Baiyun International Airport, which is one of the busiest airports in China. Some of the major airlines that operate flights to and from Guangzhou include China Southern Airlines, Air China, and China Eastern Airlines. There are also several high-speed trains that connect Zhongshan to major cities in China, including Guangzhou and Shenzhen.