Book ANA (All Nippon Airways) Flight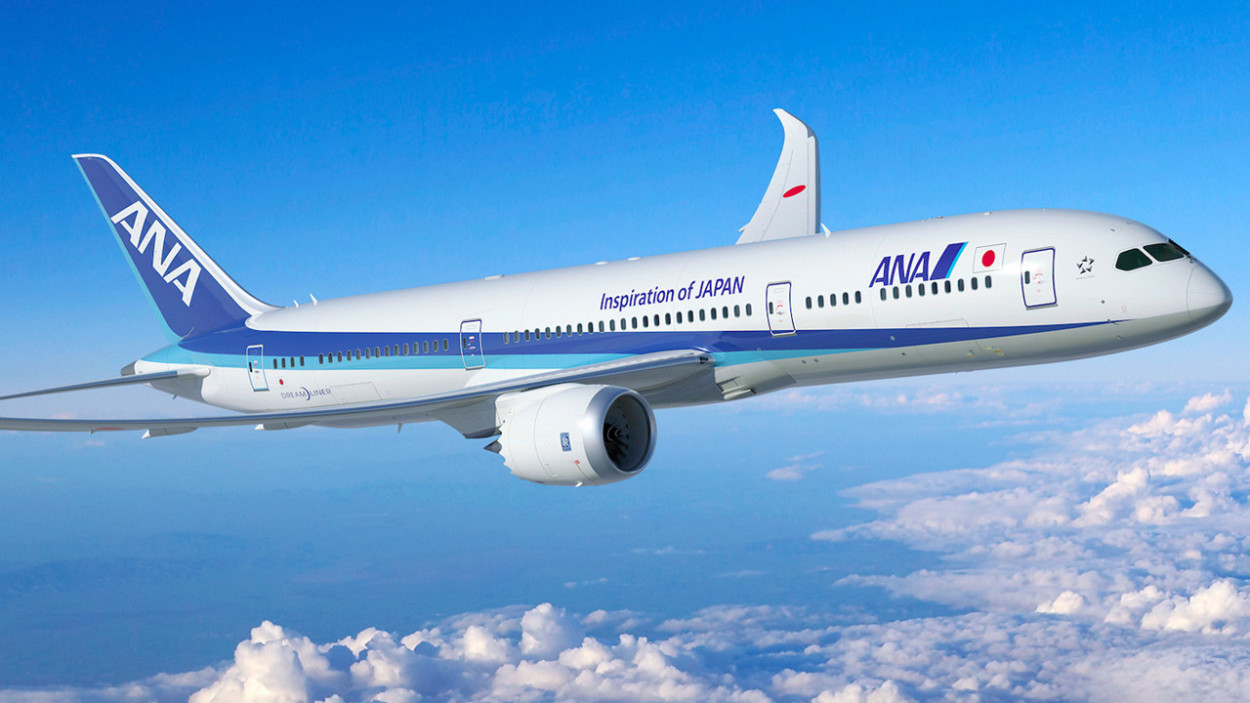 ANA (All Nippon Airways) Overview
All Nippon Airways is the largest airline in Japan. The airline is also called Zennikkū. The Airline flies over 97 destinations with a gigantic fleet size of 241 aircraft. The Airline has the main hub in Tokyo Haneda and in Tokyo Narita. The airline is a member of one of the largest alliances of the world i.e. Star Alliance.
ANA Holdings is the parent company of the airline. The President and CEO of the airline is Yuji Hiranko, and the chairman of the airline is Shinya Katanozaka. The company holds a number of employees are 34,919. ANA is rated as the 5 starred airline multiple times and they have maintained the standard well enough.
---
Airline alliance airlines and codeshare programs
All Nippon Airways flies around the world and made many internal partners with them. Passengers can get multiple benefits and enjoy exclusive offers while flying with Star alliance. As a star alliance flier, passengers can get extra benefits in terms of miles and other offers too.
ANA has many code share partners with them and they can share special discount offers for their passengers to fly with them and their code partners. Listed below are few codeshare partners.
Air Canada
Air Do
EVA Air
Euro Wings
Garuda Indonesia
Ibex Airlines
Solaseed Air
Virgin Australia
Asiana Airlines
Avianca
Philippine Airline
Thai Airlines
Vietnam Airlines
Star Flyer
United Airlines
Turkish Airlines
Eurowings
Vietnam Airlines
Solaseed Airlines
Singapore Airlines
---
Airline Destinations and hub Airports
Sailing the skies and flying over all four continents. ANA almost covers the globe with a fleet size of 241 aircraft. ANA connects the journey of a traveler from 97 different destinations and many more cities.
From its primary hubs at Haneda Airport and Narita International, the airline offers a variety of flights to countries located around World:
Australia
Austria
China
Cambodia
France
Japan
Italy
India
Mexico
New Zealand
Singapore
South Korea
Sweden
Russia
United States
Vietnam
ANA has its main primary hubs at Tokyo-Haneda and at Tokyo-Narita. They have more secondary hubs too, one at Osaka-Itami and the other at Osaka-Kansai. ANA has their main headquarters at Shiodome City Center and at Minato, Tokyo.
---
Economy Class
Economy class is decent enough and comfortable for passengers. The seats in this class is 34" pitchable and have a new unique design which provides more legroom. Thus it makes the cabin more spacious and they are reclinable.
Passengers get quality food and can enjoy their meal even they can get pillows and blankets on Long haul flights.
Premium Economy Class
The premium Economy class is more expensive than economy with the same services included. But they have more reclinable seats and more spacious cabins for passengers. After all that they provide all essential things including amenity kits, pillows, blankets and toothbrush and more.
Business Class
Business class in these airlines is more luxurious. Passengers get a chance to use lounges and have extra night wears. With such luxurious facilities the seats are more comfortable, passengers get their own personal cabin.
First Class
The best of all classes in ANA is first class. It is the expensive class of all a can passengers can get, they can get all types of facilities here. They have personal cabins with extra space. For entertainment purposes the TV screens are installed which are 23" wide. The food which a passenger will get is prepared by well known chefs.
---
Service On Board: In-flight Entertainment and Meals
ANA renders its passengers with entertainment to the fullest. You can enjoy a wide range of movies, tv shows, or songs with the best in-flight equipment. Their in-flight system is the same for every class. The only difference is that higher classes will have a better quality screen and headsets.
There are other services that are available on the ANA app. You can control your programs through this app. There is Wi-Fi available and you can enjoy your time in the air.
The meals available at ANA get better as the class goes higher. You will have a more fine dining experience as your class is higher. The airline also serves complimentary dishes and drinks. All types of special meals are available and you can customize it according to your requirements.
---
Loyalty Programs, Discounts and Miles Promotions
ANA mileage club is the loyalty program run by the airline. The benefits of this club are after being a member of the FFP passengers can shop at the airport, or get a voucher for a trip with ANA, or a hearty discount on their ticket fares.
The club's offer more than a passenger can expect from the airline, passengers can get a family membership account. Whole family miles can be added and passengers can redeem exciting prices.
ANA (All Nippon Airways) Popular Flight Routes
ANA (All Nippon Airways) Route Map
Route
What this artical helpful ?
ANA (All Nippon Airways) FAQ's
Yes ANA airlines renders provides full assistance to the ladies who are expecting. We render services based on the due date.
Yes you can get a wheelchair on board and we will provide your assistance with different sizes of wheelchair.