Airline Vacations : How to Get the Best Deals
Category : Travel Tips, Sub Title : Practical Tips for Saving Money on Your Next Airline Vacation, Posted on : April 25, 2023, Posted By : Vikash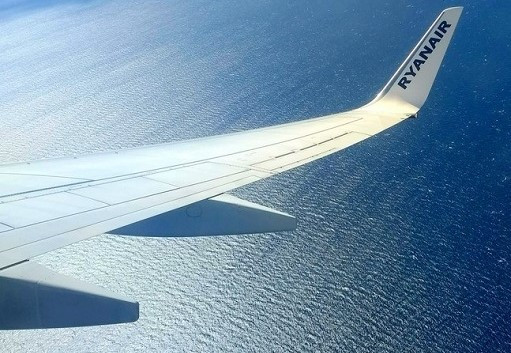 Planning a vacation can be an exciting time, but it can also be stressful, especially if you're on a tight budget. One of the most significant expenses of any vacation is airfare, but with a bit of planning and research; you can find the best deals on airline tickets and save money without compromising the quality of your trip. In this post, we'll provide practical tips on getting the best deals on airline vacations so that you can make the most of your trip without breaking the bank. Whether planning vacations for couples or vacations for families, these tips will help you save money and make the most of your time away from home. But how can you find the best deals and save money on your trip? Here are some tips for getting the most out of your airline vacation.
Book on the Best Day
Booking on the best day can also help you save money on your airline vacation, and it helps to book vacations on a budget. Travel experts say the best day to book flights is Tuesday or Wednesday. This is because airlines often release their weekly sales these days, and you may be able to snag a great deal. Additionally, booking in the middle of the week can be less expensive than booking on the weekend when demand is higher. However, it's important to note that these trends can vary and are not always guaranteed. Therefore, comparing prices and being flexible with travel dates is always a good idea to find the best deal.
Keep an Eye on Fares
Keeping an eye on fares is another way to save money on your airline vacation. Flight prices frequently fluctuate, so monitoring foods and booking when prices drop is essential. One way to do this is to set up price alerts through travel search engines or airline websites. Set up a price alert with an online travel agency, such as Skyscanner, Kayak, or Google Flights, as soon as possible. These alerts notify you when prices change, so you can act quickly if a good deal arises. Comparing prices across different airlines and travel dates is also a good idea. Sometimes, minor adjustments to your travel plans can result in significant savings. For example, flying out a day earlier or later can sometimes make a big difference in price. You can find the best deals on airline vacations by being flexible and staying informed.
Try an Air + Hotel Bundle
If you're looking for a good deal on your airline vacation, consider booking an air + hotel bundle. This package combines your flights and accommodations into one price, often resulting in significant savings. In addition, bundling can make travel planning more manageable and less stressful.
To find air + hotel bundles, search on travel or airline websites. Many airlines offer vacation packages, including flights, hotels, and sometimes even rental cars or activities. These are the airline vacations that provide great deals Delta Vacations, KLM Holidays, JetBlue Vacations, and American Vacations. It's essential to compare prices and read the fine print before booking, as some bundles may not offer a better deal than booking flights and accommodations separately.
Sign up for Airline Newsletters
Signing up for airline's newsletters is a great way to stay informed about special deals and promotions on airline vacations. When you sign up for an airline's newsletter, you'll receive regular updates on their latest offers, including discounts, free upgrades, or bonus miles. To sign up for an airline's newsletter, visit their website and look for a section on promotions or newsletters. You may also be able to sign up during the booking process or through your frequent flyer account.
It's important to note that airlines may send out many emails, so you may want to create a separate email account just for travel promotions. By staying informed about special deals, you can save money on your airline vacation and potentially upgrade your travel experience.
Book Through the Airline
Booking through the airline can sometimes result in additional savings and benefits on your airline vacation—for example Aeromexico, Air India, British Airways, and Delta Airlines. In addition, when you book directly through the airline's website or call center, you may have access to exclusive fares or promotions that aren't available through third-party booking sites.
In addition, booking through the airline can make it easier to change your reservation or request special accommodations, such as seat assignments or meal preferences. It's also worth noting that some airlines offer loyalty programs or frequent flyer miles for booking directly with them. These rewards can add up over time and may result in free flights or upgrades on future trips.
Check More than One Online Travel Agency
Checking multiple online travel agencies is essential in finding the best deals on your airline vacation. Each travel agency may have access to different fares or promotions, so it's worth comparing prices across multiple sites.
Start by searching on popular travel search engines like - Expedia, Kayak, and Orbitz. These sites will compare prices across multiple airlines and offer additional discounts or rewards for booking through their platform. In addition, it's worth checking the airline's website directly to see if they have exclusive deals or promotions. Some airlines may offer lower fares for booking now with them, so comparing prices across all available channels is essential.
Book this Many Days Ahead
Booking ahead is a crucial strategy for saving money on your airline vacation, but how far in advance should you book? The answer depends on several factors, including the destination, time of year, and airline.
Generally, booking at least three weeks in advance is a good idea to get the best deals on your flight. However, booking several months in advance may be necessary for popular destinations or peak travel times to secure the best fares. On the other hand, some airlines may offer last-minute deals for flights that haven't sold out. If you can be flexible with your travel plans, waiting until the last minute to book may result in significant savings. You should make domestic travel reservations between three and a half months and three weeks in advance and international ticket reservations two months in advance, per a study by cheapair.com.