How to Book Vacations on a Budget
Category : Travel Tips, Sub Title : Tips for budget travel, Posted on : April 06, 2023, Posted By : Diksha Dhawan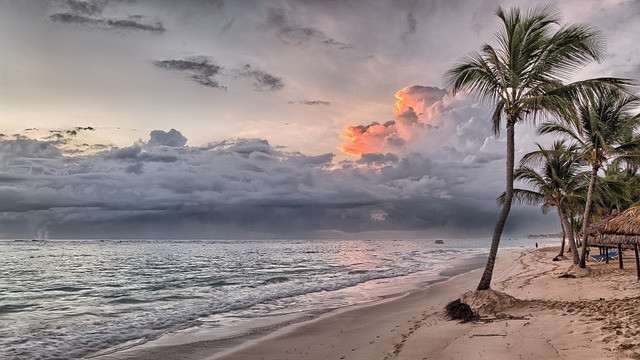 Do you long for a getaway yet worry about the price? A fantastic trip doesn't have to be expensive. With some preparation and study, you can find the cheapest vacations that meet your budget. Here are some pointers and tricks to get you going. A little forethought goes a long way when traveling on a budget. You may stretch your vacation budget further than expected by doing homework and making wise decisions.
Tips for Budget Travel
These suggestions will assist you in arranging a very cost-effective trip or help to plan the perfect vacation whether you're going on a weekend getaway or a lengthy journey.
Be Flexible on Place
Being flexible about your travel destination is a great way to save money on your vacation. Instead of fixating on one specific location, consider a few options that fit your budget. Look for destinations that are off the beaten path or less popular, as these tend to be more affordable. You can also use travel deal websites or last-minute booking apps to find great deals on destinations you might not have considered otherwise. Remember, the essential part of your vacation is spending time with loved ones and creating lasting memories, so don't let the location be the deciding factor.
Plan Far in Advance or Book Last Minute
Two strategies for booking affordable vacations are planning far in advance or booking last minute. Planning gives you time to research and find the best transportation, accommodation, and activities deals. You can take advantage of early bird specials or book during the off-season when prices are lower. Additionally, planning allows you to save up for your trip and avoid overspending while on vacation.
On the other hand, booking last minute can also be a way to score great deals. Hotels and airlines often offer last-minute discounts to fill empty rooms or seats. However, this strategy requires flexibility in your travel plans and might not be suitable for those with specific dates or destinations in mind. It's also important to note that booking last minute can be stressful and may not guarantee the best options or availability.
Whether you plan far in advance or book last minute depends on your preferences and travel goals. Consider your budget, time constraints, and flexibility when deciding which strategy works best for you.
Be Flexible on Time
Being flexible on your travel dates and times is another great way to save money on your vacation. Airline prices vary significantly depending on the day and time, so consider traveling during off-peak or mid-week. You can also use flexible date search options on travel websites to compare prices across different dates and find the cheapest options.
If you have more flexibility, consider the best time to book a vacation during the shoulder season - between the high and low seasons. During shoulder season, you can still enjoy good weather and fewer crowds, but with lower prices and more availability.
Be Flexible on Amenities
Flexibility on the amenities you require during your vacation is another way to save money. Instead of insisting on luxury accommodations or high-end restaurants, consider more budget-friendly options that provide comfort and convenience.
For example, consider staying in a hostel, vacation rental, or camping site instead of booking a hotel room. These options are often more affordable and can provide unique experiences. You can also look for accommodations that offer shared facilities, such as a kitchen or bathroom, to save money on meals and amenities.
Travel From a Major Airport Hub
Traveling from a central airport hub is often more affordable than flying from a smaller airport. This is because significant airport hubs typically have more airline options, which can lead to more competition and lower prices. Additionally, major airport hubs often have more direct flights, saving time and money on layovers and connecting flights.
If you live in a smaller city or town, consider driving or taking a bus to a central airport hub to take advantage of the savings. You can also compare prices across airports to find the most affordable options.
Spend the Money to Upgrade
While the goal of booking affordable vacations is to save money, sometimes it's worth spending a little extra on upgrading certain aspects of your trip. Upgrading can make your holiday more comfortable and enjoyable and even save you money in the long run.
For example, upgrading to a higher-class airline seat or hotel room can provide more comfort and convenience during travel. This can help you arrive at your destination feeling rested and relaxed, which can enhance your overall experience.
For more about how to stay safe while traveling