Best Vacations for Families
Category : Travel Tips, Sub Title : Fun for All Ages, Posted on : March 14, 2023, Posted By : Admin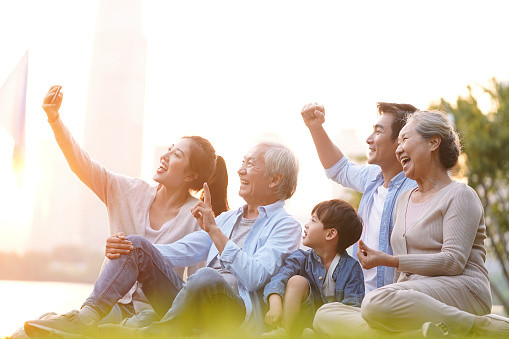 As a family, going on a perfect vacation is always an exciting experience. It is an opportunity to create lasting memories and spend quality time together. However, finding the best vacation destination for the whole family can be overwhelming, especially considering different age ranges and interests. A family vacation is a great way to bond with loved ones and create unforgettable memories. However, planning a family vacation can be overwhelming, especially traveling with young children. Therefore, we've created this comprehensive guide to help you plan the perfect family vacation.
1. Orlando, Florida
Orlando is one of the most popular family vacation destinations, and for a good reason. Home to Walt Disney World Resort, Universal Studios, and SeaWorld, this city offers endless entertainment for kids and adults. Beyond theme parks, there are also plenty of other activities to enjoy, such as the Kennedy Space Center and Gatorland. In addition, Orlando offers endless entertainment for families. From Walt Disney World and Universal Studios to SeaWorld and LEGOLAND, there's something for everyone in this exciting city.
2. Yellowstone National Park, Wyoming

Yellowstone National Park is an ideal vacation spot for families who enjoy a vacation for nature lovers and the great outdoors. Families can hike through forests, see geysers and hot springs, and spot wildlife like bison and elk. With its stunning natural scenery and endless opportunities for adventure, Visitors to Yellowstone National Park should be prepared for a wide range of weather conditions, as the park is located at a high altitude and experiences unpredictable weather patterns. Therefore, testing in layers and bringing appropriate gear for hiking, camping, and wildlife viewing is essential. Visitors should also know park regulations and safety guidelines, such as keeping a safe distance from wildlife and following Leave No Trace principles. Yellowstone is an excellent place for a family vacation.
3. San Diego, California
San Diego is a city that offers a perfect blend of culture, entertainment, and natural beauty. With its miles of sandy beaches, world-class museums, and attractions like the San Diego Zoo and LEGOLAND, San Diego is an excellent choice for families seeking a fun and relaxing vacation. Balboa Park is a massive urban park home to numerous museums, gardens, and performing arts venues. Visitors can explore the San Diego Zoo, the Museum of Man, the Natural History Museum, and many other attractions in this park.
4. Washington, D.C.
Washington, D.C., is an ideal destination for families interested in history and culture. The city offers a wealth of museums, monuments, and historical sites, such as the Smithsonian Institution, the National Mall, and the White House, with its rich history and diverse culture. The White House is the official residence of the President of the United States and is one of the most recognizable buildings in the world. Visitors can tour the White House and see the historic rooms and grounds. Washington, D.C., is an excellent choice for a family vacation.
5. Tokyo, Japan
Tokyo is a fascinating and vibrant city that offers a unique cultural experience for families. From exploring vibrant neighborhoods to visiting theme parks like Tokyo Disneyland and Disney Sea, there is plenty to see and do in this bustling metropolis. In addition, Tokyo is home to many exciting festivals throughout the year, including the famous cherry blossom festival in the spring and the Bon Festival in the summer. Visitors can experience traditional Japanese culture by taking part in these festive events. Tokyo is also home to some of the best food in the world, making it an excellent airline destination for foodie families.
6. Costa Rica
Costa Rica is a small country but offers an extraordinary range of natural attractions. It has 5% of the world's biodiversity, and about 25% of the country is protected by national parks and wildlife reserves. Costa Rica is also famous for its 'Pura Vida' (pure life) culture, which emphasizes living a simple and happy life. We will take a closer look at Costa Rica's geography, climate, flora, and fauna and explore the best places to visit. Costa Rica is a country that offers families a unique blend of adventure and natural beauty.
7. London, England
London is a city that offers families a wealth of history, culture, and a touch of royalty. Families can visit iconic attractions like the Tower of London and Buckingham Palace and enjoy a wide range of museums and galleries. London is an exciting and unforgettable destination for families with its diverse food scene and lively atmosphere with its diverse food scene and positive atmosphere. London has some of the world's most iconic landmarks and attractions. Visitors can ride the London Eye, stroll through Hyde Park, or visit the Houses of Parliament. Big Ben, St. Paul's Cathedral, and Westminster Abbey are also must-see landmarks.