Best Vacations for Couples
Category : Travel Tips, Sub Title : Love is in the Air: The Ultimate Couple's Vacation Guide, Posted on : March 22, 2023, Posted By : Admin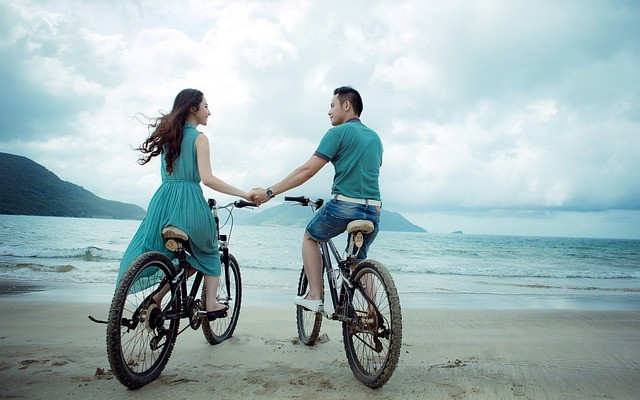 One of the best aspects of being in a relationship is having a built-in travel companion. Traveling with that companion is one of the best ways to spend uninterrupted alone time while exploring new locations with airline vacations. A trip with your significant other, whether domestic or abroad, almost always ensures sharing exciting experiences and discovering new things about each other; when you share a lot of new experiences with your spouse, it's simple to see aspects of them—and perhaps even of yourself—that you hadn't noticed before. Couples can also experience a different connection when traveling than in daily life.
Top Romantic Destinations for Couples
Bora Bora, French Polynesia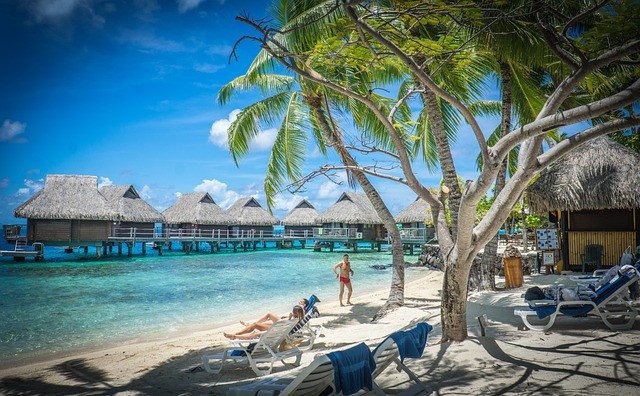 French Polynesia includes the tiny island of Bora Bora in the South Pacific. Overwater bungalows and a gorgeous turquoise lagoon are its most prominent features. Due to the coral reef surrounding the island, scuba diving and snorkeling are very common there. Mount Otemanu, a dormant volcano that provides sweeping views of the island, is also located in Bora Bora. The island experiences year-round temperatures between 75- and 85 degrees Fahrenheit (24 and 29 degrees Celsius). The dry season, which lasts from May to October, is ideal for visiting Bora Bora because the weather is sunny and comfortable. French is the island's official language, but Tahitian and English are also frequently spoken. There are several airlines that fly to Bora Bora, French Polynesia. Some of the major airlines include Air Tahiti Nui, Air France, and United Airlines.
Santorini, Greece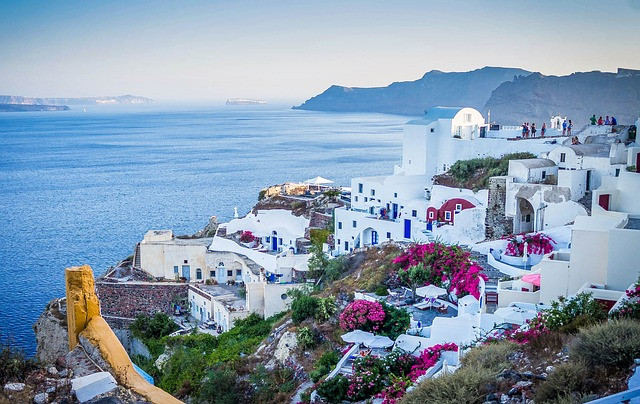 One of Greece's Cyclades islands, Santorini is a stunning island in the southern Aegean Sea. It is renowned for its breathtaking sunsets, lovely, blue-domed churches, and exquisite, white-washed structures. The island was produced by a volcanic eruption, giving rise to its distinctive topography and stunning black-sand beaches. Couples frequently travel to Santorini because of the island's romantic ambiance and beautiful sights. Greek foods like moussaka, dolmades, and fresh seafood are among the island's other delectable culinary offerings. The most excellent months to visit Santorini are April through November because of the mild, sunny weather. Greek is the island's official language. However, English is also commonly spoken and understood. Also accessible to tourists is the island's extensive.
Ubud, Bali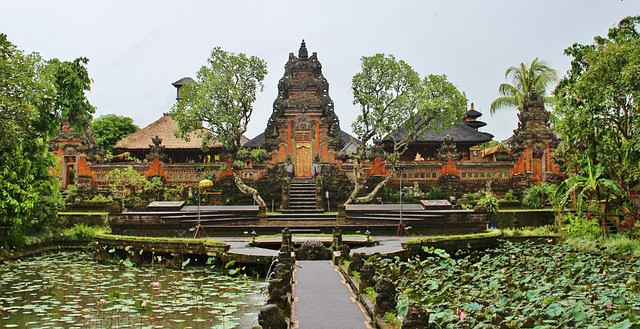 The Indonesian Island of Bali has a town called Ubud in its center. It is well-known for its stunning rice terraces, emerald jungles, and extensive cultural history. Visitors can learn about Balinese culture and traditions in the traditional villages that surround the town. Many temples and shrines, including the well-known Monkey Forest Sanctuary, can be found in Ubud. In addition, their galleries feature art and handicrafts made in the area.
Moreover, traditional Balinese dance shows, music, and cuisine are available to visitors. The dry season, from April to October, when the weather is sunny and pleasant, is the ideal time to visit Ubud. English is frequently used and understood on the island; Indonesian is the official language. Many airlines fly to Bali, including Garuda Indonesia, AirAsia, Jetstar, and Emirates Airlines.
Queenstown, New Zealand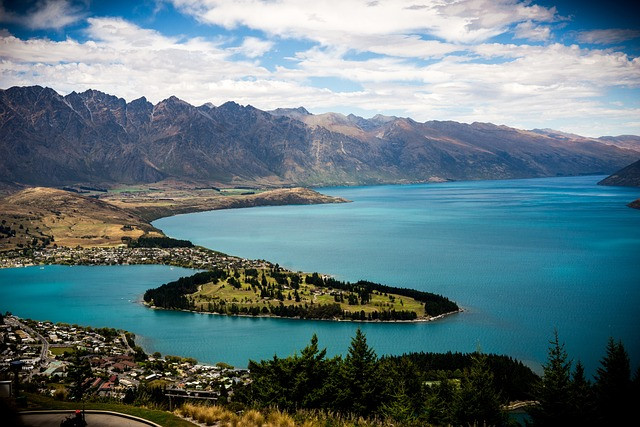 Southern New Zealand's South Island is home to the charming community of Queenstown. It's renowned for its breathtaking alpine landscapes, clear lakes, and adventurous pursuits. The Remarkables and Coronet Peak, two mountains that provide some of the finest skiing and snowboarding in the nation, are all around the town. Visitors can go hiking, mountain bicycling, and engage in water sports like kayaking and jet skiing during the summer. Queenstown is also renowned for its bungee jumping; it is home to the world's first professional bungee jumping. The town has a thriving nightlife with a wide variety of foreign cuisine and entertainment offered by numerous bars, restaurants, and clubs. Spring and fall shoulder seasons are the ideal times to visit Queenstown when the weather is mild and the crowds are smaller. English is the official language spoken in New Zealand, and visitors can easily navigate the town with English signage and menus. Queenstown is a popular destination for couples looking for adventure and breathtaking natural scenery.
Venice, Italy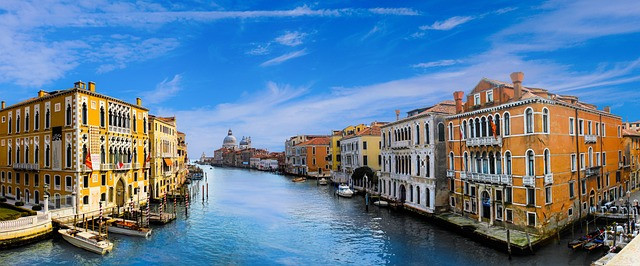 Northeastern Italy's Venice is a stunning city of 118 tiny islands linked by bridges and divided by canals. It is renowned for its beautiful buildings, seductive gondola rides, and extensive cultural history. The Rialto Bridge, Doge's Palace, and St. Mark's Basilica are just a few of the city's well-known icons. Additionally, Venice is famous for its fine art, with many museums and galleries displaying pieces by Italian artists like Titian and Tintoretto. Visitors can wander through the city's small lanes and find hidden treasures like quaint cafes and artisan stores.
Also, Venice is renowned for its delectable cuisine, which features locally caught shellfish and classic Italian fare like risotto and tiramisu. The best time to visit Venice is from April to June and September to November when the weather is mild and the crowds are smaller. Italian is the official language spoken in Venice, but English is widely spoken and understood. Venice is famous for couples looking for romance, culture, and history.