Middle East Airlines (MEA) Flight Reservations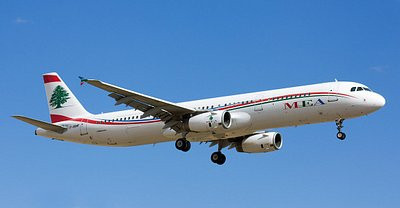 IATA : ME
ICAO : MEA
CallSign : CEDAR JET
Founded : 1945
Key people : Mohammad El Hout
Country : Lebanon
Office Address : PO Box 11-206 Airport Road,
City : Beirut
Zip Code : 1107-2801
Phone number : 011 961 1330
Official Website :

https://www.mea.com.lb/english/home

Covid :

Covid 19 Updates
Middle East Airlines (M.E.A.) Information
Middle East Airlines – Air Liban S.A.L., or Middle East airlines, was founded in 1945 and is the flag carrier of Lebanon. Moreover, this airline flies to both domestic and international destinations. Furthermore, the airline's current fleet consists of 26 fleets in service; for instance, some of these aircraft include Airbus A320–200, Airbus A330–900, Airbus A3921 new, and more. The airline also owns subsidiaries like Cedar Executive, Middle East airport services, etc., which operate independently. Lastly, the airline is part of SkyTeam Airline Alliance. In addition, middle East Airlines has codeshare agreements with Aeroflot, Air Canada, Air France, Air Europa, Alitalia, Czech Airlines, Etihad Airways, Kuwait Airways, Qatar Airways, Royal Jordanian, Saudia, TAROM, Tunisair, Turkish Airlines, and Vietnam Airlines.
Why Book Flight with Middle East Airlines
Extensive Network: M.E.A. operates flights to over 30 destinations in the Middle East, Europe, Africa, and Asia. This makes it a convenient choice for passengers traveling to and from these regions.

Excellent In-Flight Service: M.E.A.'s in-flight service is known for its quality and attention to detail. Passengers can enjoy various amenities, including complimentary meals and beverages, in-flight entertainment, and comfortable seating options.

SkyTeam Membership: As a member of the SkyTeam airline alliance, M.E.A. offers passengers access to a vast network of partner airlines and their respective benefits, such as lounge access and frequent flyer programs.

Safety Record: M.E.A. has a strong safety record and is committed to upholding the highest safety standards for its passengers and crew.
Middle East Airlines Destinations and Hub Airports
Hub Airport: Beirut-Rafic Hariri International Airport
| Region | City | Country |
| --- | --- | --- |
| Africa | Abidjan | Ivory Coast |
| | Accra | Ghana |
| | Cairo | Egypt |
| | Lagos | Nigeria |
| | Dakar | Senegal |
| | Abidjan (Seasonal) | Ivory Coast |
| Asia | Amman | Jordan |
| | Baghdad | Iraq |
| | Basra | Iraq |
| | Erbil | Iraq |
| | Jeddah | Saudi Arabia |
| | Riyadh | Saudi Arabia |
| | Kuwait City | Kuwait |
| | Dammam | Saudi Arabia |
| | Dubai | United Arab Emirates |
| | Muscat | Oman |
| | Beirut | Lebanon |
NOTE- Apart from this, there are more destinations as well.
Cabin Classes
This airline only offers two cabin classes on board: Economy Class and Business Class.
Economy Class
Food and beverages are complimentary. Cold snacks are available on short flights, and warm meals on longer flights; if you fly back from Europe or Africa, you will enjoy lunch and dinner. Make the most of duty-free shopping and the in-flight magazine. The economy offers in-flight entertainment through personal television screens, and you can watch movies and play games. The airline varied has special meals such as diabetic, vegetarian, vegan, and children's meal packages, and all the airline's meals served on board are Halal.
Business Class (Cedar Class)
Middle East airlines has branded Business Class as Cedar Class. This is perfect for passengers looking for high-end service and eases while traveling. Firstly, passengers get priority service at the airport. Moreover, onboard passengers get to enjoy complimentary delicious premium food and drinks. In addition, The meals may differ depending on the flight's departure time. Furthermore, personal televisions and noise-canceling headphones are actually for a fun getaway. Lastly, passengers are also provided blankets and pillows for a comfortable journey.
Seats on the aircraft provide maximum comfort to the passengers. They recline back fully, making them the best space on the craft. Receipts are also equipped with adjustable panel control and reading lights. The seat pitch is around 46 inches, and the seats are set in a 2 x 2 configuration.
Booking Your Middle East Airlines Reservation
Choosing Your Dates
Choose your trip dates as the first step in making a reservation with Middle East airlines. Remember that the peak travel period runs from mid-December to mid-April, and costs may rise.
Selecting Your Flights
After you've decided on your travel dates, it's time to book your flights. Middle East airlines provides a wide range of travel choices, including nonstop flights from several Middle East airlines cities to international and domestic destinations.
Choosing Your Seat
You can select your seat when making your reservation with Middle East airlines. Make sure to choose your preferred seat when booking your Middle East airlines flight if you have one, such as an aisle or window seat.
How to access Middle East Airlines Manage Booking
Middle East airlines offers an easy-to-use Manage Booking service that allows you to make changes to your booking quickly and conveniently. For example, you can modify your flight details, such as your seat selection, meal preference, and flight schedule, through the Manage Booking section on the Airline's website or mobile app.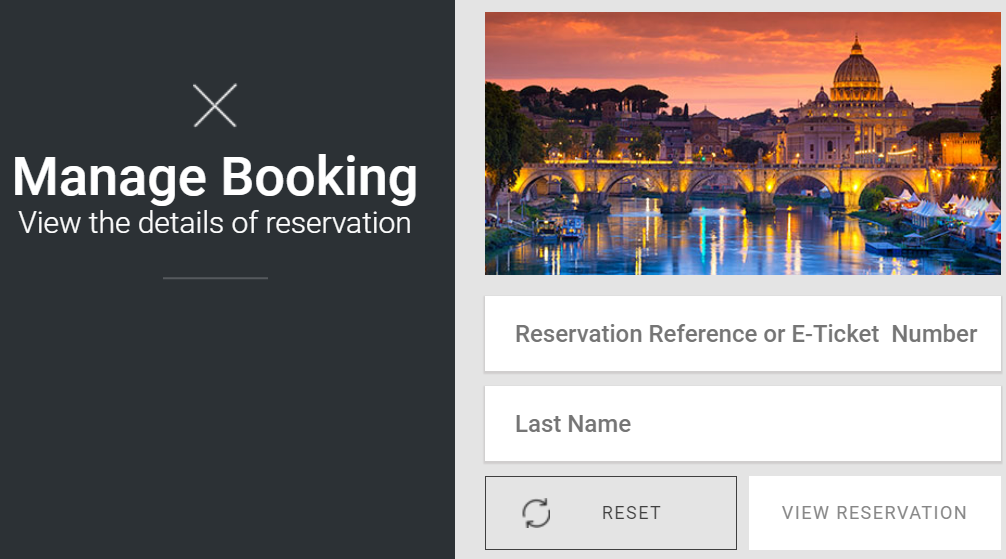 Flight Status
In "Manage my booking," passengers can go through the option of "Flight Status, where the passenger can check their flight status. Apart from the flight status, passengers can also update themselves on delays and cancellations.
Change or Cancel a Flight
Middle East Airlines offers several options for passengers who need to change or cancel their flight. Here are the methods available:
Customer Service Center:
Passengers can call the Middle East Airlines customer service center to make changes or cancel their flight.
Website:
Passengers can change or cancel their flight online through the Middle East Airlines website. To do so, passengers must log in to their booking and follow the prompts to make changes or request a cancellation.
Mobile App:
Passengers can also change or cancel their flight using the Middle East Airlines mobile app.
Select Seats
Passengers on Middle East Airlines can pick their favorite seats during the booking process or through the Airline's Manage Booking service. Passengers can select their seats depending on personal taste and comfort, such as a window seat, an aisle seat, or a seat with more legroom.
Upgrade Your Seat
Passengers on Middle East Airlines can upgrade their seats to a higher class of service, such as Business or First Class, for increased comfort and luxury throughout their journey.
Add Special Requests
Middle East Airlines realizes that specific customers may have particular demands during their journey, such as dietary restrictions or medical concerns. Therefore, special requests can be added during the booking process or through the Airline's Manage Booking service.
Add Baggage
If you need to bring more baggage than your allowed baggage allowance, you can do so by paying an excess baggage fee. The fees vary depending on your destination and the extra luggage you must bring.
Tips for Using Middle East Airlines Manage Booking
If you are planning to use Middle East airlines to manage booking, here are some tips to keep in mind:
1. Check the Deadline for Making Changes
Middle East airlines has a deadline for making changes to your itinerary. Be sure to check this deadline before attempting to make any changes to your booking.
2. Keep Your Confirmation Number Handy
You will need your confirmation number to access Middle East airlines managed booking. So keep this number handy in case you need to make any changes.
3. Check Your Flight Status Regularly
Even if you have already checked your flight status through Middle East airlines, and managed to book, be sure to check it regularly, as flight schedules can change anytime.
In-Flight Entertainment and Wifi
Middle East Airlines offers a broad range of options for in-flight entertainment. Movies and T.V. shows are available to watch on board. You can also listen to music and play games.
Wi-Fi is available on board to stay connected above the clouds. This means you can surf the web, check your emails and send messages mid-air. Wi-Fi is currently only available on M.E.A. flights using the Airbus A321neo. The first 10 M.B. is free and ideal for simple messaging Apps. If you'd like to use more data, you can purchase the Surfing Plan for USD 7, which gives you 100MB, or the Premium Plan for USD 12, which provides up to 180MB of data.
In-Flight Food
Middle East airlines provide fresh, delicious food and beverages to passengers. Moreover, the food has a rich hint of Lebanese and European cuisine. For breakfast, the airline serves fresh juices and fruits, viennoiseries, and a main course. In addition, a Lebanese specialty called Knafeh is also done on crafts flying out of Beirut. Furthermore, the airline serves lunch and dinner on longer flights to Europe or Africa. The food combines fresh salad, desserts, European hors d'oeuvres, and a choice of main course. On the other hand, flights on the golf route selection of Lebanenes hors d'oeuvres, a choice of main course, desserts, and salad can be expected. Lastly, on short flights, cold snacks are available.
For more details, click on https://www.mea.com.lb/english/traveler-info/on-board-experience/service-on-board.
Frequent Flyer Program
M.E.A. operates a frequent flyer program called Cedar Miles to reward regular passengers with the airline.
Every time you fly with M.E.A. or its partners, you can collect Miles on your Cedar Miles account, which can be redeemed for free flight tickets on Middle East Airlines or any other airline partner. The further you travel, the more Miles you collect and upgrade your membership status from Blue to Silver, Gold, and Platinum.
Cedar Miles can be earned and redeemed on all Middle East Airlines bookings and all flights operated by Air France, K.L.M., and Qatar Airways and can be made on stays at Rotana Hotels, lounges, and all Hertz car rentals.
In addition to this, passengers can redeem miles for free tickets and upgrades. Lastly, the following tier of memberships is available
Blue
Silver
Gold
Platinum
Customer Reviews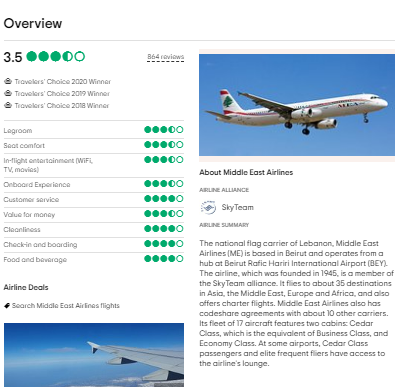 Customer Service
https://www.mea.com.lb/english/support/contact-us
Phone Number
00961 1 629999
Email Address
Middle East Airlines (MEA) Popular Flight Routes
Middle East Airlines (MEA) Route Map
route

What this artical helpful ?
Middle East Airlines (MEA) FAQ's
The airline offers passenger domestic flights as well as international flights across Asia, Europe, the Middle East and Africa.
The airline is headquartered in Beirut, based at Rafic Hariri International Airport (BEY).