Turkish Airlines Flight Reservations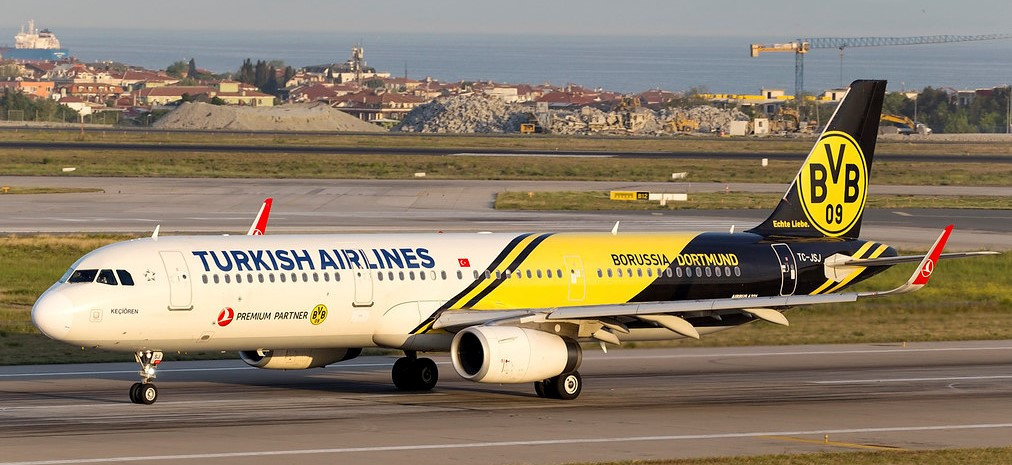 Turkish Airlines Information
The largest mainline carrier in the world, Flying over 315 destinations in 126 countries with a fleet size of 359 aircraft. Turkish Airline is the National Flag carrier of Turkey. The government of Turkey owns it. The airline was founded on May 20, 1933.
Turkish Airlines has a main base at Istanbul Airport. In addition, the airline has critical personnel such as Mehmet İlker Aycı and Bilal Ekşi as chairman and Ceo, respectively.
Turshih Airlines serve the best on 35,000 ft accompanied by many airlines and aspects the same for their passengers flying with them. Turkish Airlines have many Codeshare partners worldwide; Listed below are a few codeshare partners.
Aegean, Air Astana, Indigo, Air India, JetBlue, ANA, Azul, Air Canada, and Air New Zealand
Why Book Flight with Turkish Airlines
Here are some reasons why Turkish Airlines might be the right choice for you:
Extensive Network: Turkish Airlines flies to over 300 destinations in more than 120 countries worldwide, making it one of the largest airline networks in the world.

Award-Winning Service: Turkish Airlines has received numerous awards for its service, including being named "Best Airline in Europe" six times by Skytrax, a leading aviation rating agency.

In-Flight Entertainment: Turkish Airlines offers a wide selection of in-flight entertainment options, including movies, TV shows, music, and games, all available on personal seatback screens.

Comfortable Seats: Turkish Airlines offers comfortable seats with ample legroom and recline, as well as in-flight amenities such as blankets, pillows, and hot towels.

Competitive Prices: Turkish Airlines offers competitive flight prices, making it an attractive option for budget-conscious travelers.
Turkish Airlines Destinations & Hub Airports
Turkish Airlines serves its passengers domestically by flying to more than 50 domestic destinations. The domestic destinations include Adana, Ankara, Istanbul, Denizli, İzmir, Kars, Konya, Samsun, Kastamonu, Mardin, and many more.
Turkish Airlines provides services by flying to more than 300 destinations. It sails to more than 125 countries across four continents. Listed below are some of the destinations which Turkish Airlines flies to.
| Hub Airport | Destinations |
| --- | --- |
| Istanbul Airport | Abu Dhabi, Accra, Addis Ababa, Agra, Ahmedabad, Almaty, Amman, Amsterdam, Ashgabat, Athens, Atlanta, Baghdad, Bahrain, Bangkok, Barcelona, Basra, Batumi, Beirut, Belgrade, Berlin, Bishkek, Boston, Brussels, Bucharest, Budapest, Buenos Aires, Cairo, Cape Town, Casablanca, Chicago, Chisinau, Cologne, Copenhagen, Dakar, Delhi, Denpasar, Dhaka, Doha, Dubai, Dublin, Durban, Dusseldorf, Edinburgh, Ekaterinburg, Entebbe, Erbil, Frankfurt, Freetown, Gaborone, Geneva, Gothenburg, Guangzhou, Hamburg, Hanover, Harare, Havana, Helsinki, Ho Chi Minh City, Hong Kong, Houston, Jakarta, Jeddah, Johannesburg, Kabul, Kahramanmaraş, Karachi, Kazan, Kharkiv, Khujand, Kiev, Kigali, Kilimanjaro, Kinshasa, Krasnodar, Krasnoyarsk, Kuala Lumpur, Kuwait City, Lagos, Lahore, Larnaca, Las Vegas, Leipzig, Lisbon, London, Los Angeles, Lviv, Madrid, Mahé, Malabo, Malé, Manila, Maputo, Mashhad, Minsk, Mogadishu, Moscow, Mumbai, Munich, Muscat, Nairobi, Naples, New York City, Newark, Nicosia, Nur-Sultan, Odessa, Oslo, Ouagadougou, Paris, Phuket, Podgorica, Port Louis, Pristina, Riyadh, Rome, Saint Petersburg, Samarkand, Samsun, San Francisco, São Paulo, Sarajevo, Seoul, Seychelles, Shanghai, Sharm El Sheikh, Singapore, Skopje, Sochi, Sofia, Stockholm, Stuttgart, Sulaymaniyah, Sydney, Taipei, Tashkent, Tehran, Tel Aviv, Tirana, Tokyo, Toronto, Toulouse, Tunis, Turin, Ufa, Valencia, Venice, Vienna, Vilnius, Warsaw, Washington, D.C., Yaoundé, Yerevan, Zagreb, Zanzibar, Zurich |
For more information, please visit https://www.turkishairlines.com/en-int/flight-destinations/
Turkish Airlines Cabin Classes
Economy Class
Turkish Airlines satisfy its passengers in every aspect. They don't have Premium Economy Class, so they converted Economy into Premium at the same rates. Passengers enjoy the best comforts by Turkish Airlines with amenity kits on board.
If you have some critical work on your phone or laptop and the battery is dead, don't worry; you'll have it charged onboard. You will have a TV screen to watch your favorite shows or movies onboard and numerous songs and podcasts.
They have shows and movies for kids, too; this will keep engaging children while flying high.
For more information, please visit https://www.turkishairlines.com/en-int/flights/fly-different/economy-class/
Business Class
Business class gets ten on 10 for comfort, and passengers get fully automated chairs to adjust to their comfortable position. For relaxation, the seats in business class are equipped with an in-chair massage system to bury all your pain on board.
Passengers get a hefty package of entertainment and the best quality meals onboard. In addition, one can enjoy a movie or a show on their TV screen. For reading purposes, you have lamps on board.
During night flights, your seats turn into flat beds, and your comfort crew will offer eye masks, earplugs, and more.
For more information, please visit https://www.turkishairlines.com/en-int/flights/fly-different/business-class/
Booking Your Turkish Airlines Reservation
Choosing Your Dates
The first step in booking your Turkish Airlines reservation is to choose your travel dates. Remember that the high season for travel to Turkey is from mid-December to mid-April, and prices may be higher.
Selecting Your Flights
Once you've chosen your travel dates, it's time to select your flights. Turkish Airlines offers a variety of flight options, including non-stop flights from many parts of Turkey—Cities to International and domestic. Depending on your budget and travel preferences, you can choose your Turkish flight ticket from the economy, extra comfort, or first-class seats.
Choosing Your Seat
When booking your Turkish Airlines reservation, you'll have the option to choose your seat. If you have a specific seat preference, such as a window or aisle seat, select it when booking your Turkish flight.
How to Access Turkish Airlines Manage Booking
Turkish flights manage booking is an online platform that allows passengers to view and modify their travel itinerary. This feature is available to all Turkish passengers with a confirmed airline reservation. Passengers can change their flights, select seats, add special requests, and more by accessing Turkish manage booking.

Flight Status
In "Manage my booking," passengers can go through the option of "Flight Status, where the passenger can check their flight status. Apart from the flight status, passengers can also update themselves on delays and cancellations.
Change or Cancel a Flight
Here are some methods that passengers can use to change or cancel their Turkish Airlines flight:
Over the phone:
You can also call the airline's customer service hotline to make changes or cancellations over the phone.
Website:
Many airlines allow you to change or cancel your flight online through their website or mobile app.
Airport:
If you're already at the airport, you can visit the airline's ticket counter or customer service desk to make in-person changes or cancellations.
Select Seats
Passengers on Turkish Airlines can pick their favorite seats during the booking process or through the Airline's Manage Booking service. Passengers can select their seats depending on personal taste and comfort, such as a window seat, an aisle seat, or a seat with more legroom.
Upgrade Your Seat
Passengers on Turkish Airlines can upgrade their seats to a higher class of service, such as Business or First Class, for increased comfort and luxury throughout their journey.
Add Special Requests
Turkish Airlines realizes that specific customers may have particular demands during their journey, such as dietary restrictions or medical concerns. Therefore, special requests can be added during the booking process or through the Airline's Manage Booking service.
Add Baggage
If you need to bring more baggage than your allowed baggage allowance, you can do so by paying an excess baggage fee. The fees vary depending on your destination and the extra luggage you must bring.
Tips for Using Turkish Airline Manage Booking
If you are planning to use Turkish Airlines to manage booking, here are some tips to keep in mind:
1. Check the Deadline for Making Changes
Turkish Airlines has a deadline for making changes to your itinerary. Be sure to check this deadline before attempting to make any changes to your booking.
2. Keep Your Confirmation Number Handy
You will need your confirmation number to access Turkish Airlines' managed booking. So keep this number handy in case you need to make any changes.
3. Check Your Flight Status Regularly
Even if you have already checked your flight status through Turkish Airlines managed to book, be sure to check it regularly, as flight schedules can change at any time.
In-Flight Entertainment
Cruising at 35,000 height, you can watch exclusive shows and movies selected and updated based on everyone's taste. You will feel like your movie collection. Turkish Airlines has a vast digital library.
You will have enough to read and watch, but that is about listing something good. Turkish Airlines has a great list of music with all genres to match your taste and many podcasts to listen to board.
For more information, please visit https://www.turkishairlines.com/en-int/flights/fly-different/inflight-entertainment/
In-Flight Food Menu
Meal served on Turkish Flights is as premium and quality food as you eat in 7-star hotels. Turkish Airlines has registered numerous awards for its unique dishes, which everyone on board will love. Their menus change with the season, and onboard chefs will prepare your meal.
No doubt why this airline is awarded for meals; snacks are available in all classes. Business Classes start with welcome drinks. They have Turkish Food to serve on board, and enjoy the new taste if you have never had such Food.
For more information, please visit https://www.turkishairlines.com/en-int/flights/fly-different/dining-onboard/
Frequent-flyer Programs
The Frequent Flyer Program is a bit sorted and quickly adapted by any passenger. So they call it Miles & Smilesthey came up with this idea for every passenger to enjoy the benefit of each mile they fly.
From students to high-profile; Les business people, everyone can avail of exciting offers. By collecting miles in your slots, you can redeem flight tickets or can shop and pay for car rentals or hotels. You can have many more things mentioned by Turkish Airlines.
So Book Turkish Flights and enjoy the offer just for Turkish Flights Reservations.
For more information, please visit https://www.turkishairlines.com/en-int/miles-and-smiles/
Customer Reviews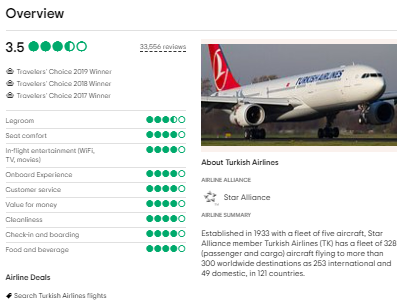 Customer Service
https://www.turkishairlines.com/en-int/any-questions/get-in-touch/
Phone Number
Turkish Airlines General Sales and Service: +90 212 463 63 63
Turkish Flight Reservations: +90 212 463 63 63
Turkish Customer Support for Passengers with Disabilities: +90 212 463 63 63
Email Address
Turkish Customer Support Email: https://www.turkishairlines.com/
Turkish Airlines Popular Flight Routes
Turkish Airlines Route Map
No route details.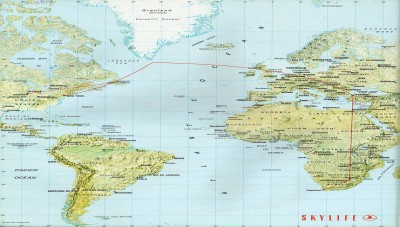 What this artical helpful ?
Turkish Airlines FAQ's
You can anyways select a seat after you've made your reservation. While purchasing a ticket you won't be able to select a seat but later on, you can do it through the manage booking section.
Whether or not you can make changes or alterations in your flight ticket depends on the nature of your ticket. Some tickets permit you to do so while some don't. You can check your ticket and proceed with changes.