How to Plan the Perfect Vacation
Category : Travel Tips, Sub Title : Expert Tips and Advice for Planning Your Dream Vacation, Posted on : March 14, 2023, Posted By : Admin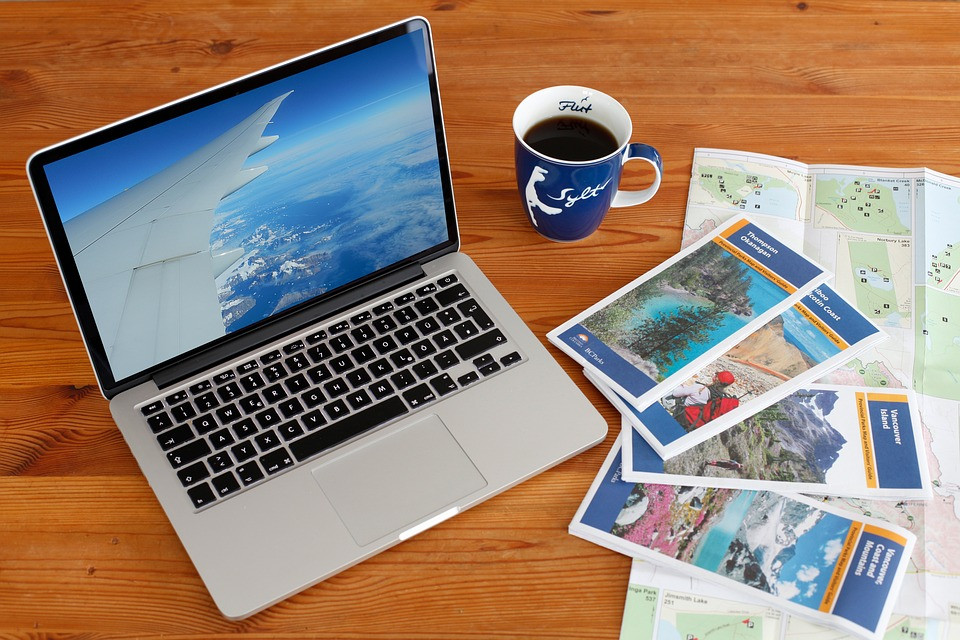 Going on a beautiful airline destination vacation is one of the most exciting things you can do. However, planning the perfect vacation can be daunting, especially if you don't know where to start. That's why we've created this step-by-step guide to help you easily plan your dream vacation.
Step-by-Step Guide to Plan the Perfect Vacation:
Step 1: Determine Your Budget
Step 2: Choose Your Destination
Step 3: Research and Book Accommodations
Step 4: Plan Your Activities and Excursions
Step 5: Pack Smart Packing
Step 1: Determine Your Budget
Budgeting is the first and most crucial step in planning a perfect vacation. Unfortunately, you risk overspending and returning home to a hefty credit card bill without a budget. Here's how to set a budget for your holiday:
1. Decide what expenses you'll need to cover, such as transportation, accommodation, food, activities, and souvenirs.
2. Consider using a travel credit card to earn rewards and save on travel expenses.
3. Determine how much you can spend on accommodations, transportation, food, and activities. Look for deals and discounts on flights, hotels, and attractions.
4. Consider your destination's time of year and peak travel seasons.
5. Allocate funds to each expense category.
Step 2: Choose Your Destination
Once you've set your budget, it's time to choose a destination. This is where you can let your imagination run wild. Here's how to select the perfect vacation destination:
1. Consider the time of year and weather conditions.
2. Think about what you want to do on your vacation, such as sightseeing, beach activities, or outdoor adventures.
3. Research the destination's culture and customs.
4. Check travel advisories and safety while traveling.
5. Consider your interests and hobbies
Step 3: Research and Book Accommodations

After you've chosen your destination, it's time to research a vacation for luxury travelers and book accommodations. Accommodation is one of the most critical aspects of your vacation. You want to make sure you're comfortable and safe during your stay. Here's how to research accommodation options:
1. Determine what type of accommodation you want, such as a hotel, resort, or vacation rental.
2. Research accommodation options online, such as travel booking websites or review sites.
3. Read reviews from previous guests to understand what to expect.
4. Compare prices and amenities to find the best deal and research hotels, vacation rentals, and other lodging options
5. Book in advance to ensure availability
Step 4: Plan Your Activities and Excursions

Now that you have your destination and accommodations booked, it's time to plan your activities and excursions. Consider the following:
1. By researching your options and booking in advance, you may be able to find discounts or package deals that help you save money on your activities and excursions.
2. Planning can help you make the most of your limited time in a destination, ensuring you don't spend time figuring out what to do next.
3. Research popular attractions and activities in your destination.
4. Look for deals and discounts on attractions and activities.
5. Create a rough itinerary for your trip.
Step 5: Pack Smart Packing

Packing for a trip can be daunting, but with careful planning and innovative strategies, you can pack efficiently and maximize your luggage space. In this blog post, we'll provide practical tips for packing smarter, including what to pack and how to organize your luggage effectively. It can be stressful, but it doesn't have to be. Consider the following packing tips to ensure a stress-free vacation:
1. Pack appropriate clothing for the weather conditions you'll be facing.
2. Think about what activities you'll be doing on your trip, and pack accordingly.
3. Make a packing list in advance.
4. Roll clothes instead of folding them to save space.
5. Pack a travel-sized first aid kit.
Planning the perfect vacation takes time and effort, but it's ultimately worth it. By following these steps, you can ensure that your holiday is stress-free and enjoyable. Remember to choose a destination that fits your needs and budget, book accommodations that suit your preferences, plan activities in advance, and pack smart. With these tips, you're on your way to a perfect vacation.