How to Stay Safe While Traveling
Category : Travel Tips, Sub Title : Essential Tips and Tricks for Safe and Secure Travel, Posted on : March 22, 2023, Posted By : Diksha Dhawan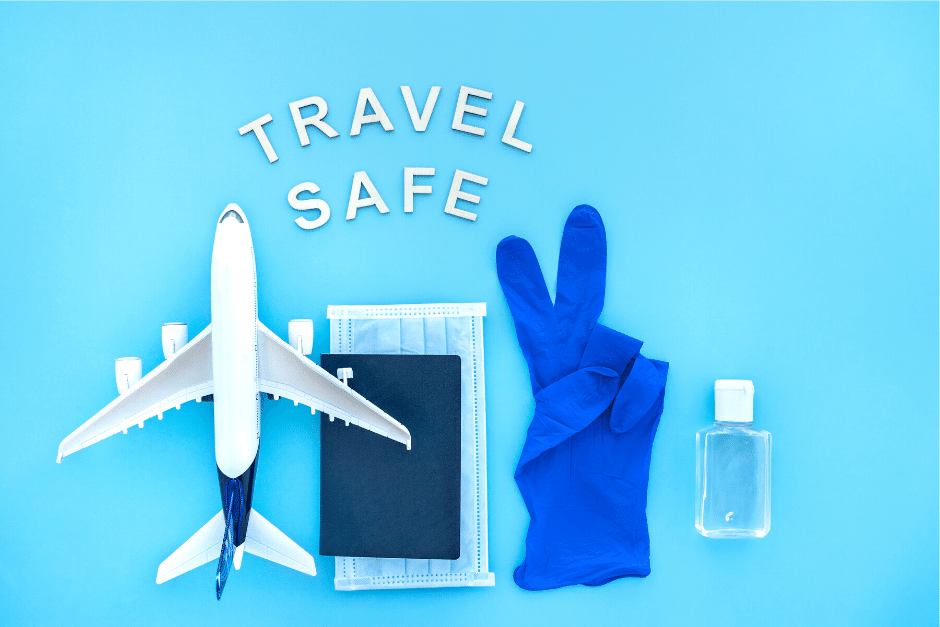 Traveling can be exciting and rewarding but can also be intimidating, especially regarding safety concerns. It's crucial to prioritize your safety while driving, whether traveling for an extended vacation abroad or just a weekend visit to a new location. This offers helpful advice about how to travel safely, including how to make advance plans, keep yourself safe while moving around, and be ready for emergencies. You can travel with assurance and peace of mind by paying attention to the advice.
Research Your Destination
Researching your beautiful airline destination is critical to safeguarding your safety while traveling. Knowing what to anticipate will help you plan appropriately. You can do the following to learn more about your destination:
See whether your country has issued a travel advisory: The travel advice given by your government will advise you of the safety and security conditions at your destination and any travel alerts or cautions you need to be aware of.
Research the regional traditions and culture: You can prevent unintentionally offending anyone and more easily fit in by being aware of the regional rules and culture.
Examine the local crime statistics and safety issues: To understand the safety issues in the place you're visiting, you can use online resources like travel discussion boards, news stories, and crime data.
Determine any necessary immunizations or health risks: Particular health concerns, such as endemic diseases or food- and water-borne disorders, may exist in specific locations. Before your journey, check any health advisories or vaccine needs.
Learn basic phrases in the local language: Before traveling to a foreign destination, learn some basic phrases in the local language. This will help you communicate with the locals and show that you respect their culture. You can use language-learning apps or enroll in an online language class to prepare yourself. Knowing the language will also make it easier for you to navigate your way around the place and ask for help in case of an emergency. Additionally, keep your important documents safe and secure while traveling.
Book Safe Accommodations
Choosing secure lodging helps to plan the perfect vacation crucial to maintaining your safety when traveling. When making a hotel reservation, keep the following in mind:
Positive comments from prior visitors: You can get a sense of the level of safety and security to expect by reading reviews from previous visitors.
A secure and safe place: Look for lodgings close to secure, safe locations, far from sites with a history of political turmoil or high crime.
Ample illumination in public places can dissuade possible burglars and increase your sense of security when wandering around the property after dark.
Reliable window and door locks: To prevent uninvited entry, ensure that your room's doors and windows are adequately secured with high-quality locks.
A trustworthy system for fire safety: You should check that the building has operational smoke detectors, fire extinguishers, and a clear fire escape strategy in case of fire.
Keep Your Valuables Safe
When traveling, keeping your possessions secure is essential because. Theft frequently occurs everywhere. Here are some pointers for safeguarding your valuables:
Use a money belt or hidden pocket: You may keep your wallet, passport, and other critical documents safe and secure by wearing a money belt or using a hidden pocket.
Avoid carrying a lot of cash: Carrying a lot of money can make you a target for theft. Instead, try to take the money you'll need for the day and store the remainder somewhere safe.
It would be best to keep your phone safe, so keep it in a secure pocket or purse. It can be kept safe from theft by placing it in a pocket or bag.
Avoid leaving valuables unattended in public spaces, such as bags, cameras, or other items, as doing so makes them ideal targets for theft. Instead, always keep them close to you, or put them somewhere safe, like a hotel.
Stay Alert
The key to traveling safely is to remain vigilant. The following advice will assist you in remaining alert and aware of your surroundings:
Be mindful of your environment: As you go around, be aware of your surroundings. Keep an eye out for any potential threats or odd behavior.
Avoid suspicious individuals and places: If you have a gut feeling about a person or business, trust it and stay away.
Do not divulge private information to strangers: Never give personal information to strangers, especially if they come off as pushy or overly friendly.
If something doesn't feel right, follow your instincts and take precautions to protect yourself. Being safe is preferable to being sorry.
Pack a First Aid Kit
When traveling, including a first aid kit is usually a good idea because it could be helpful for minor illnesses or injuries. For example, you might wish to have the following items in your travel first aid kit:

Inhibitors of pain: To treat minor aches and pains, you can use aspirin, ibuprofen, or acetaminophen.

What prescription drugs do you take? Carry your medications in their original containers and ensure you have enough for your vacation.

Medication to treat diarrhea: This may be helpful if you experience nausea or diarrhea.

Packing insect repellent will help you prevent getting bitten by insects, which can be painful and uncomfortable.
Have a Backup Plan
When traveling, it's usually a good idea to have a backup plan because unexpected events can happen anytime. The following advice will assist you in developing a backup plan for your trip:
Keep a copy of your passport and other vital documents: Having a copy might simplify getting replacements if your passport or other important documents are lost or stolen.
Keep some extra money in a safe place: Having a little extra cash on hand can be helpful in case of emergencies or unforeseen costs.
In the event of a natural disaster or political instability, have a plan: Political unrest or natural disasters can be a worry depending on where you're going. So make careful to investigate any threats and have an emergency plan.
Keep in touch with your friends and family at home: A further measure of protection and assurance that someone will know your whereabouts in an emergency can be achieved by sharing your itinerary with someone back home and maintaining touch with them.