Airlines Vacation Essentials : What to Pack
Category : Travel Tips, Sub Title : A comprehensive guide to packing for a stress-free airline vacation, Posted on : April 09, 2023, Posted By : Diksha Dhawan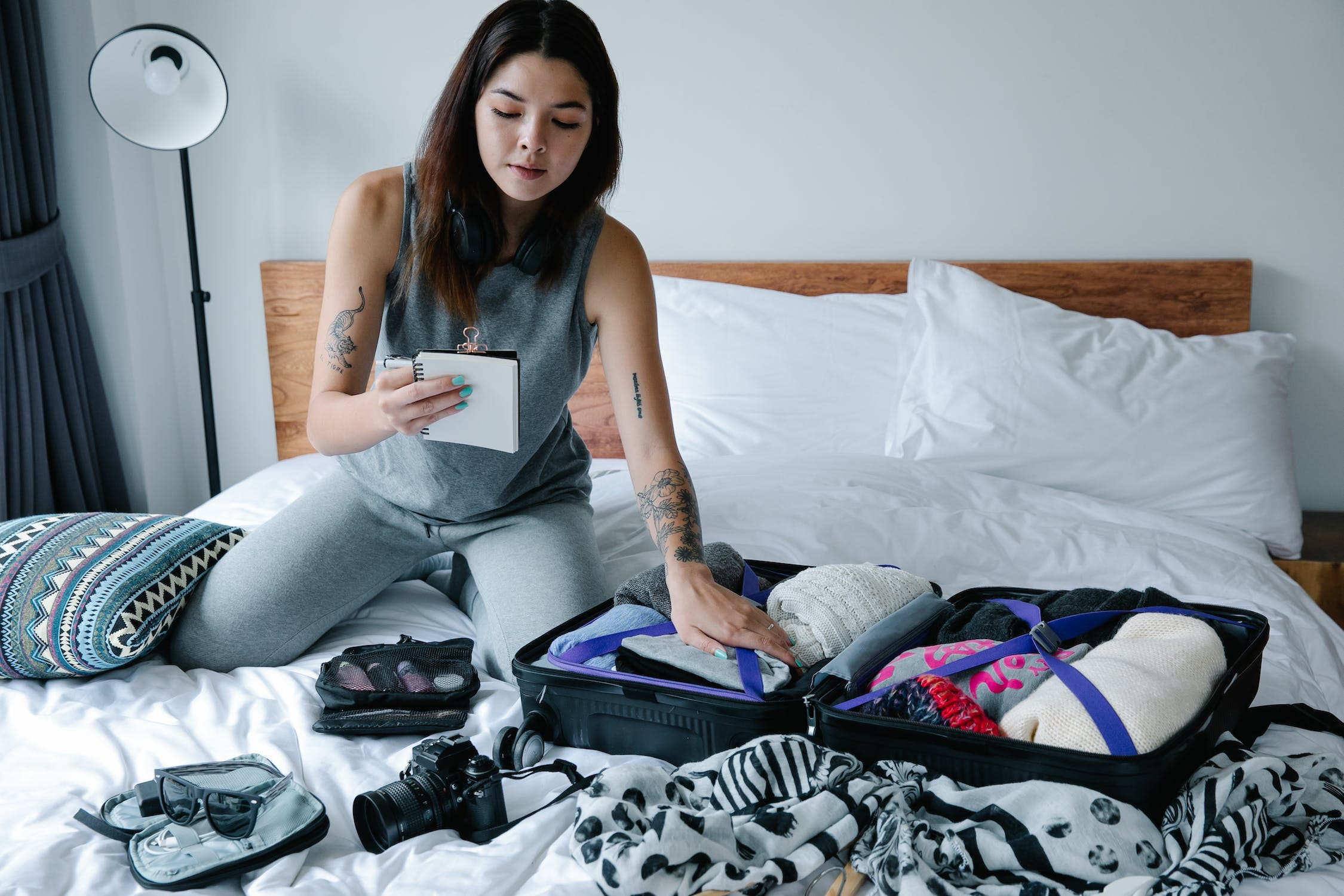 When planning for an airline vacation, packing can be one of the most stressful parts of the process. Therefore, it's essential to bring everything you need without exceeding baggage allowances or forgetting any important items and any specific restrictions or guidelines they may have for carry-on or checked baggage. This guide aims to provide you with a comprehensive list of necessary things to pack for an airline vacation. From travel documents to entertainment and toiletries, we've got you covered. Following this guide ensures that your packing process is stress-free and that you are fully prepared for your upcoming vacation. So, let's dive in and start packing!
Use these suggestions to pack successfully and efficiently for every vacation:
Passport and other Travel Documents
Your passport and other travel documentation should be your top priority when planning your luggage for an aircraft holiday. The essential travel document is you cannot go abroad without a valid passport. Please verify that your passport is current and expires in at least six months.
Don't forget to pack other trip essentials like a visa, travel insurance, and plane tickets. All of these papers must be kept in a safe location, such as a travel wallet or a passport holder, and duplicates must be made in case the originals are misplaced or stolen. You can avoid unnecessary travel complications and enjoy a stress-free vacation by ensuring you have all the necessary travel documents.
Clothing
It's crucial to consider your location's climate while preparing for an aircraft trip. Pack loose-fitting clothes to let you move about quickly and enjoy your holiday activities. Consider bringing clothes you can mix and match, including basic blouses, shorts, and pants.
Pack warm clothes like a jacket, jumper, and trousers if you're going somewhere for a winter escape. Pack breathable, lightweight apparel like t-shirts, shorts, and sundresses for a sunny trip. Pack some comfy shoes appropriate for your visit, such as sandals or trainers.
Electronic Devices
Electronic gadgets are now necessary for each traveler's packing list due to the current digital era. Bring your phone, tablet, camera, and other essential technological equipment when you pack for an airplane trip. Also, don't forget to bring power banks and chargers to keep your electronics charged while on the run.
If you intend to use your electronic devices while flying, download any essential movies, programs, or games before boarding. This will guarantee you have entertainment alternatives even if no Wi-Fi is available. It's also a good idea to keep your electronic devices in a carry-on bag or personal item, such as a backpack or purse. This way, you can easily access them during the flight, and they won't get lost or damaged in checked baggage.
Toiletry Bag
A toiletries kit that is well equipped is crucial to have while traveling by plane. A toothbrush, toothpaste, shampoo, conditioner, body wash, and deodorant are some necessities you should pack first. If you wear cosmetics, it will save room if you fill your favorite items in travel-sized containers.
Make sure to bring enough prescription medications for the length of your vacation if you have any. In case of unanticipated medical difficulties, it's also a good idea to pack over-the-counter medicines like pain relievers, antihistamines, and stomach treatments. Finally, consider packing a small first-aid kit with band-aids, antiseptic wipes, and insect repellent. This will ensure that you're prepared to stay safe while traveling with any minor injuries or ailments that may arise during your vacation.
Travel Accessories
When preparing for an airline vacation, travel accessories are essential to make your trip more comfortable and convenient. These accessories include a neck pillow, an eye mask, and earplugs, which can help you rest during long flights or car rides by blocking light and noise.
Since staying hydrated when traveling is essential, a reusable water bottle is another vital item to consider. In addition, you can utilize a small backpack or tote bag to carry your necessities on the plane or while visiting your location.
A travel adaptor will enable you to use the local electrical outlets to charge your electronic gadgets when visiting another country. Finally, bringing a suitcase lock is a smart move to protect your possessions while traveling.
Entertainment
When preparing for an aircraft trip, entertainment is a crucial factor. While many airlines offer in-flight entertainment, it's always a good idea to have extra entertainment alternatives. Here are some suggestions for on-board amusement like Books or magazines, Downloaded movies or TV shows, games, MusicTo avoid distractions and noise on the flight; it's a good idea to have noise-canceling headphones. In addition, you may ensure you're comfortable and engaged on your flying holiday by bringing your entertainment alternatives. these things help to plan the perfect vacation.