Airlines Vacations - Best Destinations for Winter Escapes
Category : Travel Tips, Sub Title : Best places to enjoy your winter vacations, Posted on : March 17, 2023, Posted By : Diksha Dhawan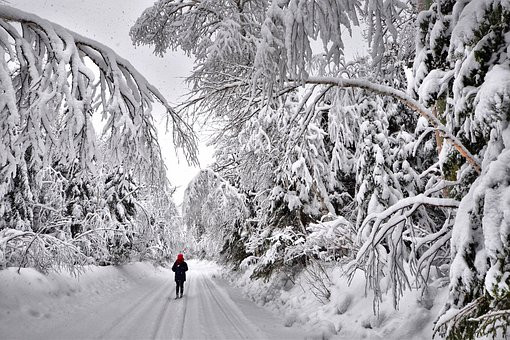 On the arrival of winter vacations, it is the ideal time to discover new airline vacation places while escaping the chilly, miserable weather. There are endless possibilities for winter vacations, whether you love skiing and other winter sports, celebrating Christmas magic, or just unwinding in a hot spring winter travelers might be difficult because of the weather, but it can also be an enjoyable experience with the appropriate planning and preparation. Winter getaways are ideal for reviving your body and mind during the dark, chilly months. It's time to get outside of your comfort zone and discover new places. Due to the weather, traveling during the winter might be difficult, but with the correct planning and preparation, it can also be a beautiful experience.
So why not pack your bags and escape to a winter wonderland this season?
Top winter destinations for vacations
Aspen, Colorado
For lovers of skiing and winter sports, Aspen, Colorado, is a well-known winter destination. Aspen Mountain, Aspen Highlands, Buttermilk, and Snowmass are the four ski resorts available in the area, each with distinctive amenities. In addition to skiing, tourists can engage in other winter sports like ice skating, snowshoeing, and snowmobiling. For those seeking both outdoor adventure and urban fun, Aspen is the ideal location because of its abundant restaurants, pubs, and clubs.
Reykjavik, Iceland
Iceland's Reykjavik is a stunning winter destination that offers a rare fusion of urban culture and natural wonders. The Northern Lights, a breathtaking display of vibrant lights dancing across the sky, are one of the top attractions during the winter. In addition, tourists can unwind in the city's hot springs and geothermal pools, including the renowned Blue Lagoon. Many museums, art galleries, and concert venues in Reykjavik also boast a thriving arts and culture scene. Reykjavik is a must-visit location for any winter traveler because of its breathtaking natural beauty and distinctive culture.
Lapland, Finland
Finland's Lapland is a captivating winter vacation, especially around Christmas. Guests can take a reindeer sleigh ride through the winter forests, meet Santa Claus at his residence in Rovaniemi, and experience the magic of Santa Claus and his reindeer. Cross-country skiing, snowmobiling, and viewing the Northern Lights are additional activities available in Lapland. Huge frozen lakes, snow-covered forests, and breathtaking ice formations are just a few of the area's stunning natural splendor. Lapland is a memorable winter vacation destination thanks to its distinctive outdoor adventure blend and Christmas charm.
Banff, Canada
Canada's Banff is a charming winter getaway in the Canadian Mountains. The town is surrounded by breathtaking mountain scenery and has three ski resorts: Banff Mount Norquay, Sunshine Village, and Lake Louise Ski Resort. These resorts provide world-class skiing and snowboarding. In addition, visitors can participate in dog sledding, ice skating, snowshoeing, snowmobiling, and skiing. The Banff Hot Springs, a natural hot spring that provides a revitalizing experience, are also located in Banff. Banff is a must-visit location for any winter traveler because of its breathtaking alpine beauty and variety of winter sports.
Queenstown, New Zealand
Because of its location in the Southern Hemisphere, Queenstown, New Zealand, stands out as a winter destination since it combines summer and winter activities. The town is encircled by gorgeous mountain scenery, and two ski resorts—Coronet Peak and The Remarkable—offer skiing and snowboarding. Visitors may also partake in snowshoeing, ice skating, and heli-skiing in addition to skiing. With pursuits like bungee jumping, skydiving, and jet boating, Queenstown is also renowned for its adventure tourism. Queenstown is a must-visit location for any winter traveler seeking a distinctive experience because of its variety of winter sports and adventure tourism.
Best Airlines for winter vacations
Emirates Airlines - Known for its luxury and comfort, Emirates offers an excellent in-flight experience with spacious seating, entertainment, and delicious meals. With a network of over 150 destinations, Emirates is a perfect choice for winter travel.
Qatar Airways - With a modern fleet and state-of-the-art facilities, Qatar Airways provides excellent service and amenities for a comfortable journey. The airline operates to over 160 destinations worldwide and offers convenient connections for winter getaways.
Delta Air Lines - Delta is a popular choice for winter travel due to its extensive network of destinations and flexible booking options. The airline offers a range of in-flight amenities, including Wi-Fi, entertainment, and comfortable seating.
It's essential to consider the travel deals these airlines offer when making your winter travel arrangements. These bundles, which combine travel, lodging, and activities, can help you save time and money. As a result, your winter getaway may be a delightful and stress-free experience with the appropriate airline and vacation package.