Best Places To Stop From Sydney To Melbourne
Category : News, Sub Title : , Posted on : November 02, 2022, Posted By : Vikash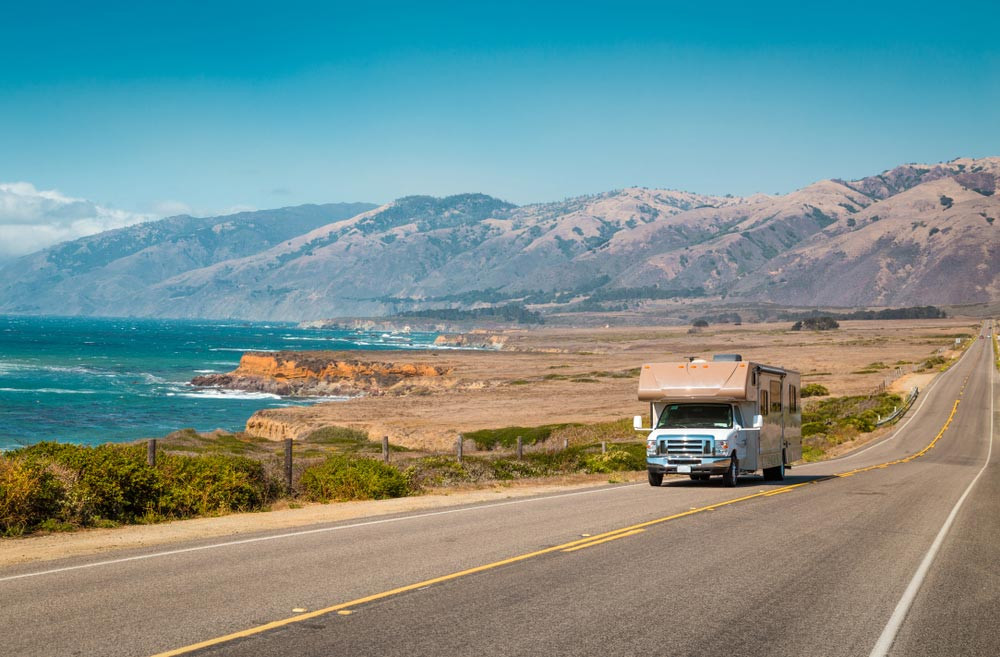 Sydney and Melbourne are Australia's largest cities, and a melting pot of culture, art, and history… but there is much to be discovered outside of the city confines. The best way to explore these hidden gems is on a road trip from Sydney to Melbourne.
Outside of Sydney and Melbourne, is an abundance of national parks, where you can immerse yourself in Australia's natural beauty. There are so many opportunities to discover unknown beaches and hiking trails and have close encounters with native wildlife. We've done the research, and discovered the best places to stop on a one-way camper van hire from Sydney.
Before you embark on your road trip from Sydney to Melbourne, you should take time to visit the city's beaches. Sydney is home to over 100 beaches so if you want a break from Bondi Beach there are plenty of options available. You can also explore Sydney's nightlife and old architectural gems as you make your way to Melbourne.
Kiama Blowhole
The first stop worth mentioning is Kiama Blowhole. Kiama is around 121 kilometers or just under two hours south of Sydney. The Kiama Blowhole is the largest in the world and is quite an amazing site when the swell runs from the southeast. The opening in the rock face has plumes of water that have been recorded at exceeding heights of over 30 meters.
There are so many viewing platforms nearby and the blowhole has been attracting people to the region for over 100 years, with the first signings being recorded by George Bass when he anchored his boat in the sheltered bay, which is now known as Kiama Harbour.
Around 900,000 visitors come each year. It's just a short distance from Kiama's city center and the railway station and there are plenty of picnic and parking areas. There is also a rock pool nearby if the weather is cooperative and you feel like going for a swim!
Jervis Bay
Jervis Bay is on the south coast of New South Wales, and it has been said that it has the whitest sand in the entire world. It has also been said that Indigenous history goes back over 20,000 years.
Today Jervis Bay's main attractions are Hyams Beach, Booderee National Park, and the Jervis Bay Marine Park. Hyams Beach is known for its iconic white sand and clear waters and sits just by the national park. There are so many nearby scenic walks and opportunities to discover the native wildlife.
The marine park meanwhile is home to seals, penguins, seabirds, and many other salines. You can go scuba diving, snorkeling, swimming, surfing, or even fishing. Before you start fishing check that it's permitted as there are some parts of the marine park where fishing is prohibited. Like Hyams Beach, there are so many nearby walking trails to be explored. Booderee National Park has so many sights to be enjoyed including the Booderee Botanic Gardens.
You can learn all about the bush tucker and how plants were used for medicinal purposes or simply enjoy relaxing on the grass or at one of the many picnic tables. If you want to learn about Aboriginal history then join one of the many guided walks where your tour host will share their knowledge with you.
Sea Cliff Beach
You've probably seen Sea Cliff Beach in photos. It is located on Grand Pacific Drive and is 665 meters long. The bridge is iconic to people from Wollongong and around the world. Every year millions of people pass over the bridge.
It was originally built in 2005 and is surrounded by rocky cliffs. The bridge has also been featured in a Ferrari/Shell commercial, a Guy Sebastian music video, and a video game. The bridge stands on stilts so it's an amazing experience. Take the time to pull over and walk along the adjoining pathway to take notice of the crashing waves underneath.
Narooma
Also on the New South Wales south coast, Narooma is one of the region's most spectacular regions. Narooma is on the Princes Highway and just 347 kilometers from Sydney. It is also just 8kms from Montague Island. Montague Island is a nature reserve that is home to hundreds of seals and just under 100 bird species.
Take the time to visit the heritage lighthouse keeper's cottage. If you want to spot some birds then be sure to bring your binoculars. You can also spot whales in the spring. The region's tour guides will answer any questions you have. The Montague Island walking track in the nature reserve is a 1.5km loop that just takes 2 hours and 30 minutes to complete and you'll have the opportunity to soak up the 360-degree views. You can also find out about the penguin breeding boxes and the program that's been introduced to protect the species.
Blue Pool
Blue Pool is on the Sapphire Coast and you'll see so many different shades from turquoise to blush and canary yellow. Make your way down the cliff to the swimming hole which was increased to its current size in 1937. The spot is perfect for swimming and snorkeling and is a favorite for visitors of all ages. There is also a paddling pool for kids. If you dip your head under the water you'll be amazed by the marine life from sea stars to crabs and marine snails. There are also nearby facilities including a toilet, shower and change room. The views are mesmerizing and you can spot whales in the winter and spring months.
Croajingalong National Park
Croajingalong National Park is a coastal national park in the East Gippsland region of Victoria. The park is around 450 kilometers east of Sydney and 500 kilometers south of Sydney, with the nearest town being Mallacoota, 86 kilometers away. Mallacoota is a small town of just over 1,000 people.
Mallacoota is popular for boating, walking, swimming, and surfing, meanwhile, if you don't want to venture that far you won't be short of activities. The park is filled with ancient forests, wildlife, inlets, and captivating golden sand dunes. It is a brilliant place to escape civilization. You can go canoeing or kayaking at Tamboon, Mueller, Wingan, or Mallacoota Inlet. At night time if you camp at Wingan Inlet you may spot brush-tailed opossums, lace monitors, or long-nosed bandicoots. Make sure you bring your camera because you don't want to miss out on snapping the incredible wildlife.
In The Nutshell
In the end, you are all set to go on a road trip from Sydney To Melbourne. So, why wait? Plan your getaway with Airlinesvacations and enjoy the best trip ever..!