Air Astana Flight Reservations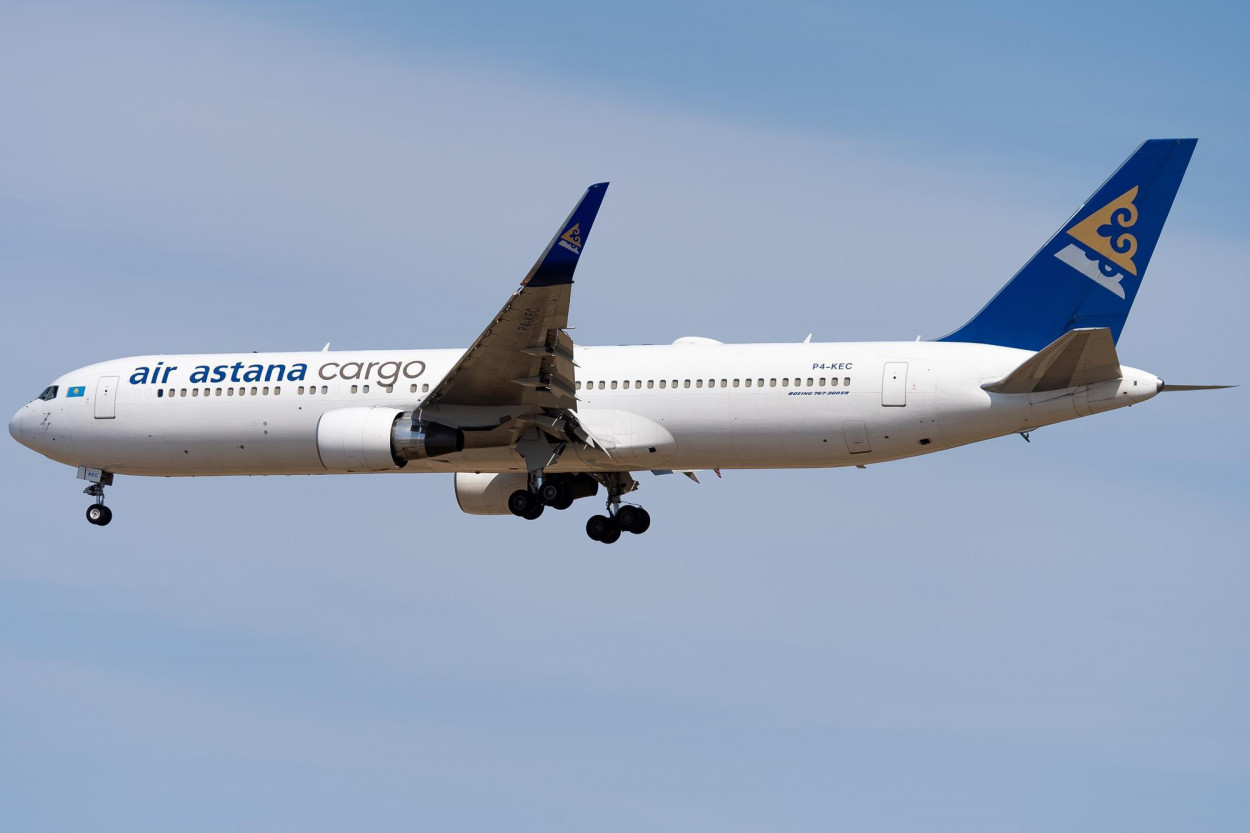 IATA : KC
ICAO : KZR
CallSign : ASTANALINE
Founded : 29 August 2001; 21 years ago
Key people : Peter Foster, President & CEO Nurzhan Baidauletov,Chairman
Country : Almaty, Kazakhstan
Office Address : 4A Zakarpatskaya street Almaty 050039 Kazakhstan
City : Almaty, Kazakhstan
State : Almaty,
Zip Code : 050039
Phone number : +7 (727) 244 44 77
Official Website :

https://airastana.com/uae/en-us/

Twitter :

https://twitter.com/airastana

Facebook :

https://www.facebook.com/airastana/
Air Astana Information
Air Astana is the national airline of Kazakhstan and is based in Almaty. The airline was founded in 2001 as a joint venture between Kazakhstan's Samruk-Kazyna Sovereign Wealth Fund and BAE Systems, with the latter providing technical and management expertise.
Air Astana operates a fleet of Airbus and Boeing aircraft, serving over 60 destinations in Asia, Europe, and the Middle East. The airline has a four-star rating from Skytrax and has won numerous awards for its service and safety record.
Why Book Flight with Air Astana
Extensive route network: Air Astana operates flights to over 60 destinations in Asia, Europe, and the Middle East, making it a convenient choice for travel to many popular destinations.
High-quality service: The airline has a four-star rating from Skytrax and is known for its friendly and attentive crew, comfortable seats, and delicious in-flight meals.
Competitive fares: Air Astana offers competitive fares for its flights, making it an affordable option for travelers.
Modern fleet: The airline has a modern fleet of Airbus and Boeing aircraft, many of which are equipped with the latest technology for a safe and comfortable flight.
Commitment to sustainability: Air Astana is committed to reducing its environmental impact through initiatives such as fuel-efficient flying techniques and investing in newer, more efficient aircraft. This makes it a responsible choice for eco-conscious travelers.
Air Astana Destinations and Hub Airports
There are 42 routes operated by Air Astana, with 15 domestic and 27 foreign stops. The airline's decision to implement what its managers refer to as an "extended home-market strategy" to capitalize on its reputation for high standards of service and air safety compliance in the region's expanding air transport markets has resulted in it serving the majority of major cities in Central Asia, the Caucasus, and (previously) Siberia. Services to Baku, Tashkent, Ürümqi, Tbilisi, Dushanbe, Bishkek, Novosibirsk, Samara, Yekaterinburg, Saint Petersburg, and beginning in the middle of 2012, Kazan and Omsk, have been offered since 2009. In spring of 2013, routes from Almaty and Astana to Kyiv were introduced.
With flights to Delhi, Seoul (run in code share with Asiana Airlines), Beijing, Bangkok, Kuala Lumpur, Hong Kong (August 28, 2012), and Ho Chi Minh City (January 2013), it has shifted its long-haul growth towards the south and east Asia. In June 2015, Air Astana introduced a flight from Astana to Seoul in addition to its already-existing Almaty-Seoul routes. From Astana, Air Astana offers daily flights to Frankfurt, three weekly flights to Heathrow, and three weekly flights to Paris (which it began offering on March 29, 2015). The broad domestic service network of Air Astana and the regional services in South Russia, Central Asia, and China are connected to European services.
Cabin Classes
Economy Class
With more legroom and greater comfort, our newly renovated B767 economy cabins give you extra space and freedom. Passengers can choose their films, music, television shows, games, podcasts, and more, utilizing a 9-inch touch-screen display for personal in-seat entertainment. Additionally, to help with reducing jet lag, we have mood lighting that was specially designed. For more information, click on (Economy-Class)
Business Class
Traveling shouldn't be a regular activity or a source of fatigue. We promise it won't be if you travel in Air Astana Business Class. Business Class travel with Best Airline Central Asia and CIS has many benefits, including spacious and comfortable seat pods, a calm atmosphere, and private in-flight entertainment. For more information, click on (Onboard/Business-Class)
Air Astana Manage Booking
Passengers can use Air Astana's Manage My Booking service to alter travel details in your booking, choose seats, and order special meals; to examine flight data, fares, fare conditions, and taxes.
Change or Cancel a Flight
Air Astana "Manage my Booking" have a lot of features. One of the most important features is to change a flight. If the passenger wants to change their flight, such as changing the date or time, you can do so through Air Astana manage booking. (Manage-My-Booking)
Online:
You can visit the Air Astana website or use their mobile app to manage your booking, including changing or canceling your flight.
Over the phone:
You can phone Air Astana's customer service team to request a change or cancellation. The contact number can be found on the Air Astana website.
Email:
You can also email Air Astana's customer service team to request a change or cancellation. The email address can also be found on the Air Astana website.
In-person:
You can visit an Air Astana ticket office or airport counter to change your booking.
Select Seats
Air Astana manage booking also allows passengers to select seats according to availability. Therefore, passengers who want to seat together can select seats accordingly.
Add Special Requests
Add Special Requests features give the passengers to add special meals, wheelchair assistance, or extra baggage as well.
Upgrade Your Seat
Upgrade your seat gives passengers to upgrade their seat from economy to business class as well.
Check Flight Status
Finally, Air Astana manage booking allows passengers to check the status of their Astanaline flight, including any delays or cancellations.
Add Baggage
If you need to bring more baggage than your allowed baggage allowance, you can do so by paying an excess baggage fee. The fees vary depending on your destination and the extra luggage you must bring.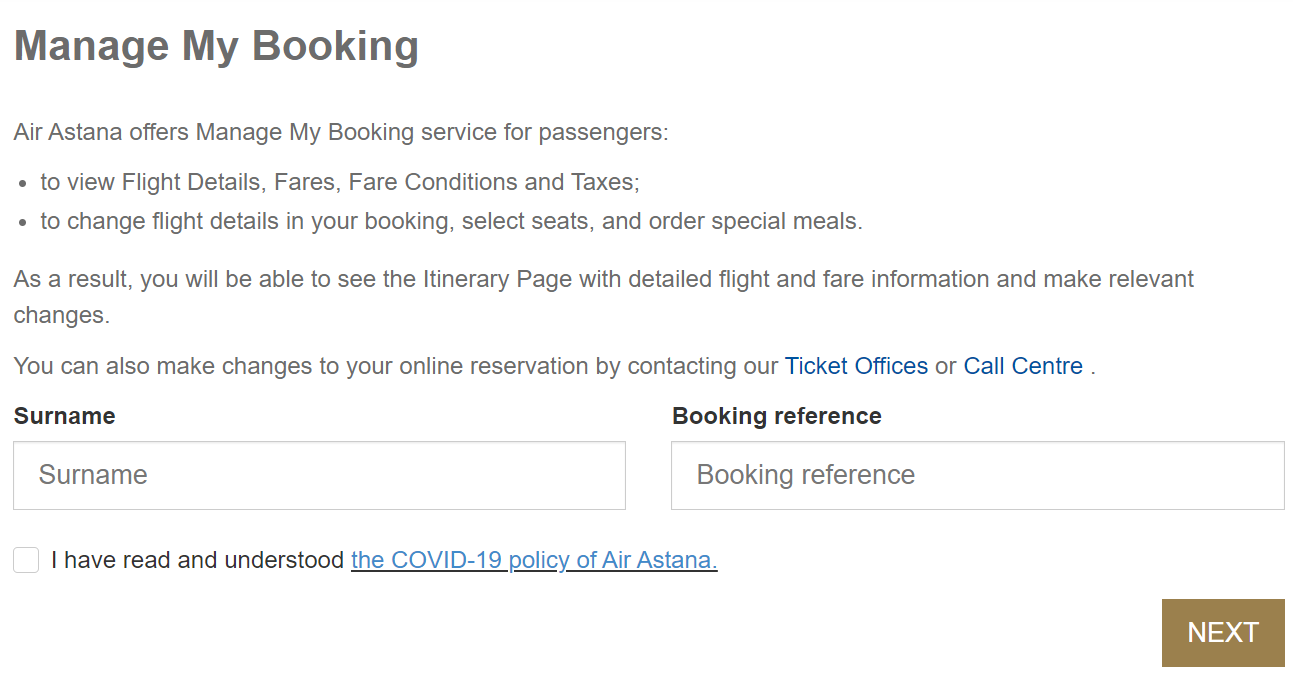 In-Flight Entertainment and wifi
ON YOUR PERSONAL SCREENS
Choose your favorite KCTV TV show or movie. Take in your favorite movie or music to the fullest. Play puzzles and video games. There is also a collection of cartoons available for younger travelers.
For more information about the in-flight entertainment content, see the KCTV guide.
ON YOUR DEVICE
On the Embraer E2 and the Airbus A320/A321, you can watch films and TV shows directly on your device. To do this, download the Air Astana mobile app beforehand, then during your flight, navigate to the "Services - Aboard" section.
For more information, click on (Onboard/In-Flight-Entertainment)
In-Flight Menu
The catering crew consistently aspires to develop cutting-edge dishes that bring destinations from around our extensive network to our customers in-flight by incorporating traditional ingredients and flavors distinctive to regional cuisines from Central Asia, Arabia, Asia, and all corners of Europe.
Our meals are created with freshness, nutrition, and a wide range of flavors in mind, with a focus on local, seasonal products. If you have any special dietary needs, we have a wide variety of Special Meals from which to choose that we have put together with our Catering partners throughout our network.
For more information, click on (Onboard/Onboard-Dining)
Frequent Flyer Program
Nomad Club, Air Astana's exciting Frequent Flyer program.
Nomad Club is a way of thanking you for your continued loyalty to Air Astana.
To become a member, enroll online from this website.
A permanent card will be mailed to you shortly after you make your first flight as a registered member.
For more details, visit this page - (About-Nomad-Club)
Customer Reviews
(Customer Reviews (TripAdvisor)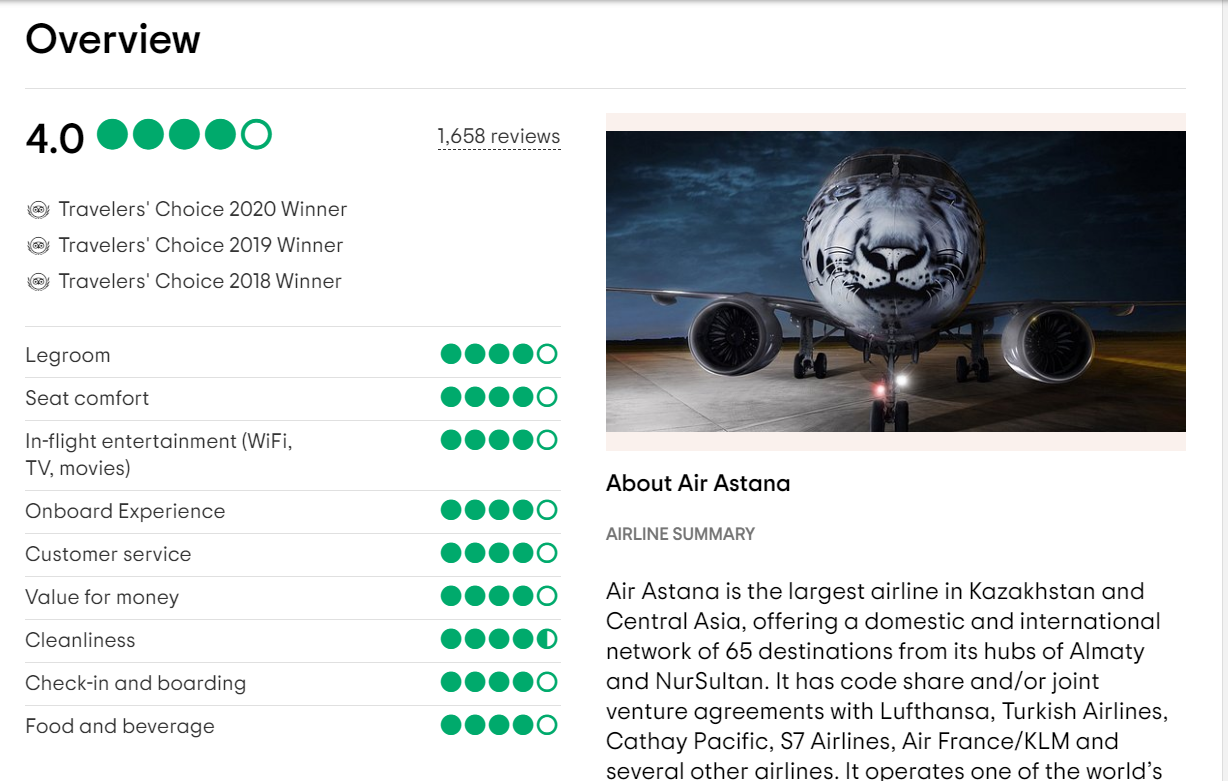 Customer Service
Air Astana Call Centre
24 hours a day
Contact in Almaty: + 7 (727) 244 44 77
Contact in Astana: + 7 (717) 258 44 77
Alternative Contact: +7 702 702 44 77
Online consultant
08:00-20:00
WhatsApp at +7 702 702 01 48
Air Astana Popular Flight Routes
Air Astana Route Map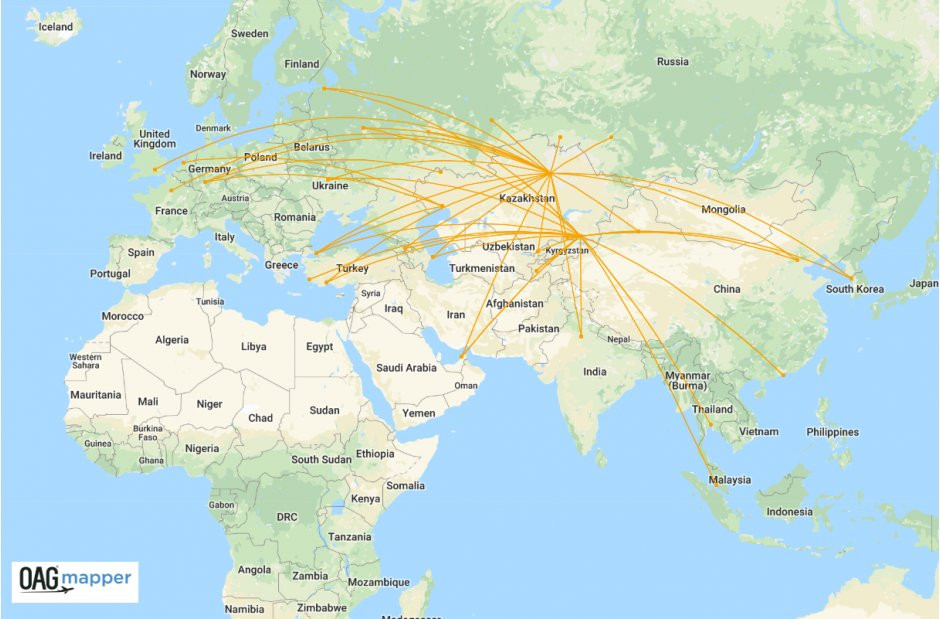 What this artical helpful ?
Air Astana FAQ's
You can book a flight on Air Astana through their website, mobile app, or by contacting their customer service team over the phone or via email.
Yes, you can choose your seat on Air Astana during the booking process or by managing your booking online or through the mobile app. Seat selection may incur an additional fee depending on the route, cabin class, and fare type.
Air Astana has a loyalty program called Nomad Club, which allows members to earn points for flights and other activities. These points can be redeemed for rewards such as free flights, upgrades, and other benefits.