Why Tampa International Airport Is One Of The Best Airports In The Country
Category : News, Sub Title : Why Tampa International Airport Is The Best Airports, Posted on : May 25, 2022, Posted By : Vikash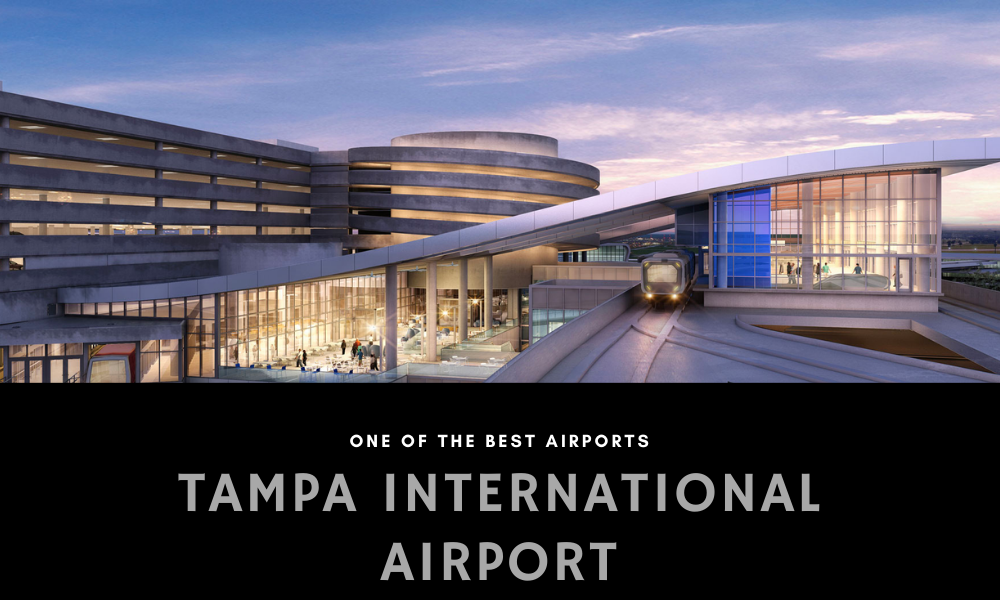 There are many reasons why Tampa, FL is one of the most popular destinations in the United States. Whether it's because of Tampa restaurants, beaches, or attractions, the city has something for everyone to enjoy.
But one thing that sets Tampa apart from other cities is its airport. Tampa International Airport (TIA) is consistently rated as one of the best airports in the country, and it's easy to see why.
Historical Value
The Tampa International Airport (TPA) is a public airport six miles west of downtown Tampa, in Hillsborough County, Florida. It is owned and operated by the Hillsborough County Aviation Authority. The airport was opened on April 15, 1971, replacing Drew Field as Tampa's primary airport.
The airport had its beginning in the 1920s, when land was purchased north of Tampa for $75,000. The airport was dedicated in 1928 and named Drew Field, after World War I pilot and Tampa native Lieutenant Colonel John R. Drew (1891-1927). A year later the first hangar was built on site.
The Army Air Corps took over the airport in 1939 and operations increased rapidly, with the number of take-offs and landings increasing from just over 3,000 in 1940 to nearly 13,000 by 1943. The Air Corps used the airport as a training base during World War II and renamed it Drew Army Airfield. After the war ended, the base was transferred to civilian control and the name was changed back to Drew Field.
In the 1950s, commercial flights began to increase and Tampa International Airport began to take shape as we know it today. A new terminal building was constructed in 1957, followed by a new air traffic control tower in 1958. The runway system was also expanded during this time to accommodate the increasing number of aircraft.
In 1971, the new Tampa International Airport was opened to replace Drew Field. The new airport featured a modern terminal building, parking garage, and other amenities that are now taken for granted at most airports. The old Drew Field facility was then converted into a general aviation airport and renamed Tampa Executive Airport.
World-class convenience
Tampa International Airport has a reputation of one of the most convenient airports in the world. It offers a wide variety of services and amenities that make traveling through the airport easy and stress-free.
Here are some of the features that make Tampa International Airport so convenient:
Accessible
One of the best things about Tampa International Airport is its convenient location. It's close to downtown Tampa and other major attractions in the area. The airport is also easy to get to from the interstate and has plenty of parking.
Easy to navigate
The airport is laid out in a simple, linear fashion, making it quick and easy to get from one point to another. There are clear signs and plenty of customer service representatives available to help passengers if they need directions.
Offers a wide variety of shopping and dining options.
Whether you need to grab a quick bite before your flight or you want to do some last-minute shopping, Tampa International Airport has you covered. There are plenty of restaurants, cafes, and stores to choose from.
If you're looking for a quick bite, there are plenty of fast food options available. McDonald's, Burger King, Wendy's, and Chick-fil-A are all located in the main terminal. If you're looking for something a little healthier, there are also several places to get a salad or wrap.
For a sit-down meal, there are plenty of restaurants to choose from. The Columbia Restaurant is a local favorite and has been serving Tampa Bay since 1905. If you're looking for something a little fancier, the Tampa Bay Club offers fine dining with a view of the runway.
If you need to do some last-minute shopping, the airport has you covered. There are several stores located in the main terminal, including a newsstand, pharmacy, and gift shop. You can also find plenty of souvenirs to take home with you at the airport's many shops.
The airport offers a variety of services and amenities.
In addition to the standard airport features, Tampa International Airport also offers an on-site hotel, spa, and fitness center. There is also a business center where travelers can take care of any last-minute work tasks.
Clean and well-maintained.
The airport staff works hard to keep the facility clean and running smoothly. The airport is constantly being updated and improved to provide the best possible experience for travelers.