How‌ ‌to‌ ‌travel‌ ‌during‌ ‌covid-19‌ ‌
Category : News, Sub Title : , Posted on : May 31, 2021, Posted By : Aman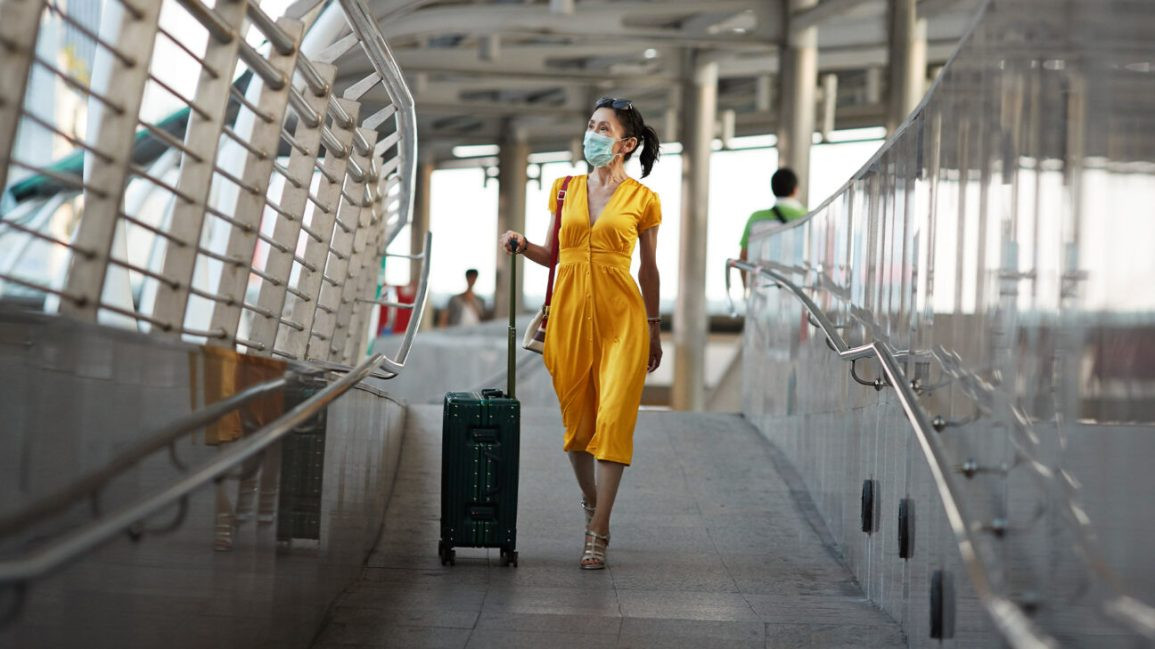 As the COVID-19 pandemic continues to wreak havoc, the need (or desires) to travel by air has increased. Some people think that driving and riding is currently the safest option for travel. But this is not always the case. Specifically, if there is a need to travel locally or internationally for medical care.
It is a fact that a trip by plane will unequivocally lead you to have contact with many people. You would get in contact with a great variety of surfaces that are frequently touched. It can be both at the airport and on the plane.
---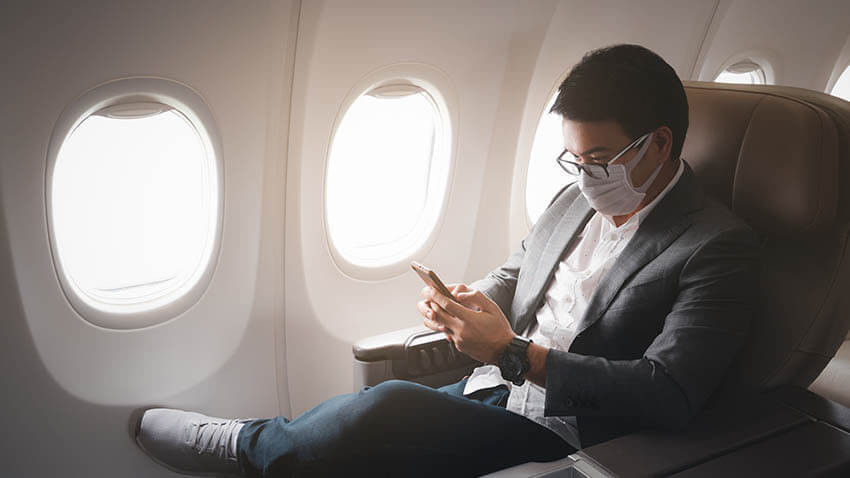 ---
If You Fly During The Covid-19 Pandemic, Here Are Five Recommendations To Make Your Trip Safer:
Your Security Starts From When You Book Your Flights
Reducing the risk of getting COVID-19 starts from the moment you make decisions when booking your flight. For example, it is by avoiding layovers and trying to choose nearby destinations (in case you are traveling for pleasure).
It is also good to check the airline's website before start planning a trip. You need to see what security measures they have in place at their terminals and planes. Some of the doubts that you should clear up before choosing the airline and booking your flights are:
Is the use of face masks mandatory?

How do you guarantee healthy distance?

Is there web or on-site check-in options without contact with other people?
What Are The Sanitation Protocols?
Most airlines have implemented very impressive security measures inside their aircraft. They are such as plastic spacers on aisle seats, unusable middle seats, among others. According to the US Centers for Disease Control, some airlines have also implemented sophisticated air circulation and filtering systems. Those systems prevent viruses from spreading during the flight.
Use Your Mask At All Times During The Trip
The huge majority of airlines and airport establishments presently require the use of face masks while at the airport or on the plane, but there are exceptions to the rule when it comes to eating and drinking.
Sure, you could take off the mask for a long time while sipping your glass of water, but it is recommended that you don't.
Wearing a mask not only protects you from getting COVID-19 but also prevents you from spreading the virus to others if you are infected and you do not know it. And even if you do not have symptoms, someone else on your flight could be a high-risk person who, if infected, could present very serious complications from COVID-19.
It's good to think of wearing a mask as a kind of social contract between you and everyone else on that flight, in which everyone benefits from wearing it at all times. During this pandemic, always wearing a mask is simply doing the right thing.
Take Your Sanitizing Gel With You And Avoid Touching Your Face
Airports and airplanes are full of surfaces touched by everyone. Airlines are trying to reduce the number of things passengers need to touch, through the use of contactless registration and other measures, but there will always be luggage handles, door handles, stair rails, or just a bag fries someone touched before you bought it.
Hand hygiene is always essential and its importance grows the more commonly used surfaces you touch. To keep your hands virus-free, consider loading up on a hand sanitizer gel (with a minimum of 60% alcohol) and put it on every time you touch a surface that is frequently touched by others.
And as you always have, wash your hands very well after using the bathroom.
Spread Out As Much As Possible Through The Air Terminal
Inside the plane, you cannot do much because you are in a small space, but in the terminal, it is much easier to maintain a healthy distance.
While waiting to board your plane, keep 2 meters of distance between you and others as often as possible, even prefer to sit in another waiting room, one that has few people if yours is very crowded. And always remember the 2 meters of healthy distance, which is further than you imagine.
Nobody wants to cancel a trip, especially if travelers are visiting to meet their family who you have not seen for a long time or to go on those vacations that you have not taken since the pandemic began. They should need to avoid these mistakes while traveling abroad during the pandemic.
Before traveling it is important to consider if there is a high transmission of community contagion where you live or where you are going. If so, it is better to reschedule the trip.