Everything You Need to Know About Jamaica Package Vacations in 2023
Category : Things to do, Sub Title : , Posted on : January 30, 2023, Posted By : Admin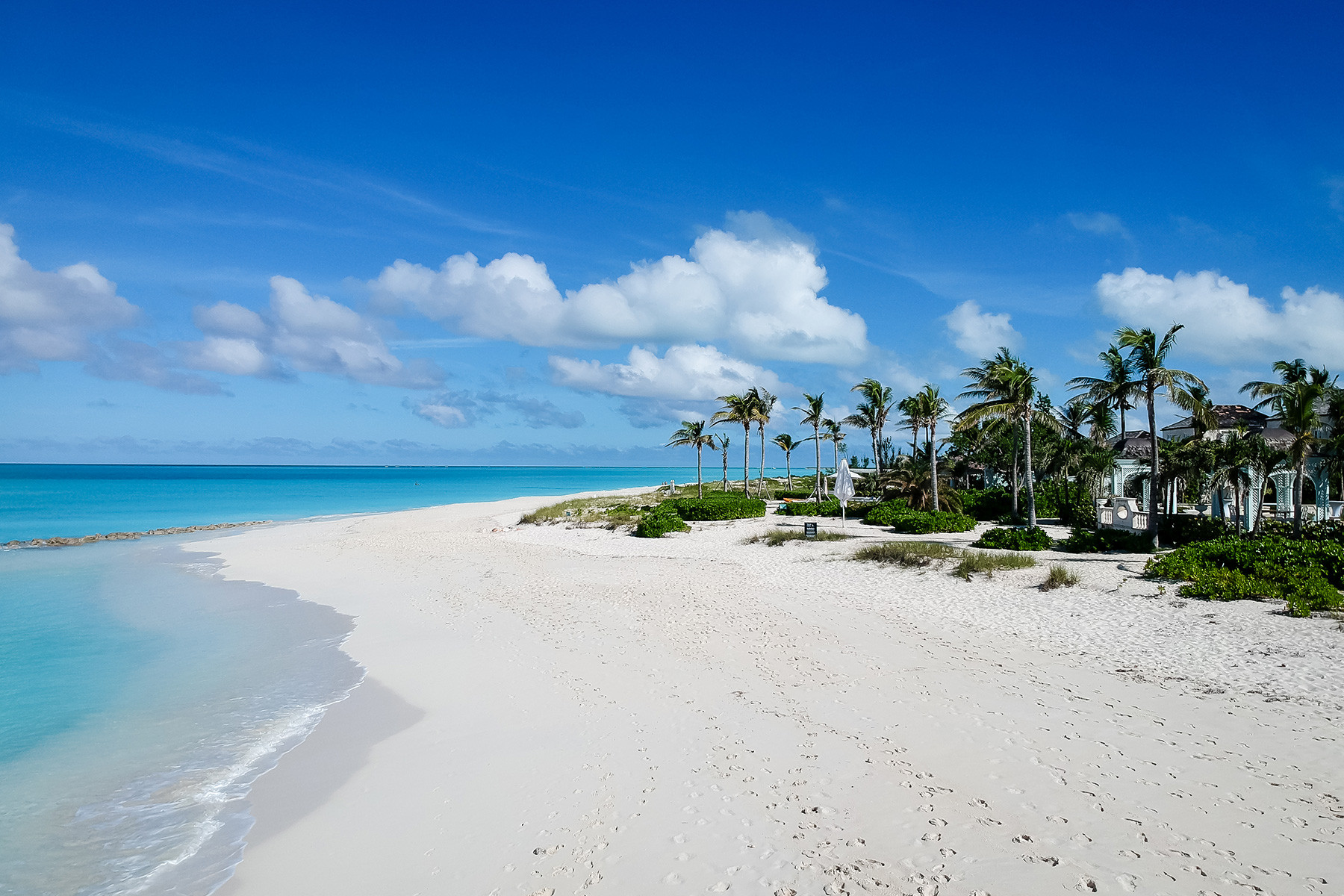 Welcome to our travel blog. Today our journey's destination is a beautiful island nation in the Caribbean Sea and is known as Jamaica. Whether you are looking for adventure, relaxation, or a mix of both, Jamaica has something to offer everyone. Here, we will share tips and guides on the best things to see, do, and experience in this jamaica package vacation. So, pack your bags, grab your sunscreen, and join us as we explore the wonders of Jamaica!
History of Jamaica
The lush island of Jamaica was once home to a gentle and harmonious people, the Arawaks, also known as the Tanos. These indigenous people arrived from South America over 2,500 years ago and named their new home Xaymaca, which means "land of wood and water." The Tanos were a peaceful people, known for their kindness and simplicity. They were a proud and vibrant people, with light brown skin, and black hair that shone in the warm Caribbean sun. In 1494, Christopher Columbus reached Jamaica and claimed the island for Spain. The Tanos were enslaved, and many died due to European diseases and blood suckling. In 1655, the British took the island from the Spanish and established a slave-based economy. Slaves were brought from Africa to forcefully work on sugar and coffee plantations. In 1838, slavery was abolished in Jamaica, and the former slaves were given limited rights and freedoms. However, they faced major economic and political crises. In the late 19th century, Jamaica became a crown colony of the British Empire and finally gained independence in 1962. Now, the island is famous for its tourism industry.
Why it is popular country?
Are you aware why the island is famous among tourists? Nestled in the Caribbean, Jamaica sparkles like a shimmering gem on the map of the world. With its lush green hills and pristine beaches, it is a land of pure magic that attracts adventure seekers and beach lovers alike. The vibrant country is like no other, with a rich and diverse culture that has been shaped by centuries of African, Caribbean, and British influence. If you are looking for sun, sea, and sand, Jamaica has it all. With its warm tropical climate and crystal-clear waters, it's the perfect place to escape the hustle and bustle of daily life for some well-deserved relaxation. Whether you love to sit on a quiet stretch of sand or dive into the vibrant energy of a party beach, Jamaica has something for everyone. So come discover Jamaica package vacation 2023 and the island's beauty. Embrace its vibrant culture, taste its delicious food, and let the music fill your soul. This island paradise is waiting for you.
Languages
Jamaica is a beautiful Caribbean Island nation known for its diverse culture and rich heritage. The official language of Jamaica is English. There are also many other languages spoken throughout the country. Some of the languages include:
Patois
Patois is the Creole language that originated in Jamaica and is spoken by most of the population. It is a mix of English, African, and Spanish words and has unique grammar and pronunciation.
Spanish
Spanish is widely spoken in Jamaica, especially in areas with high Spanish-speaking populations.
Portuguese
Portuguese is also spoken in Jamaica, mainly among the Portuguese-Jamaican community.
Chinese
Mandarin and Cantonese are spoken by the Chinese-Jamaican community.
Indian
Hindi, Bengali, and Gujarati are spoken by the Indian-Jamaican community. Overall, you can experience the diverse mix of cultures and languages in Jamaica, which makes it a unique and vibrant country with a rich cultural heritage.
Food to eat
Jamaica is known for its delicious cuisine, which is a mix of African, Spanish, British, and indigenous Tano influences. Here are some of the most popular and delicious foods to eat in Jamaica:
Ackee and Saltfish :The national dish of the island consists of boiled ackee (a fruit native to West Africa) and salted cod. It is usually served with boiled dumplings and roasted breadfruit.
Jerk Chicken : It marinated in a blend of spices and cooked over an open flame; this spicy dish is a staple in Jamaica.
Fried Plantains : A sweet, ripe plantains are sliced and fried to perfection, making them a popular Jamaican side dish.
Jamaican beef stew : It is a hearty and flavorful stew made with tender beef, potatoes, carrots, and a variety of spices.
Callaloo Soup : It is a thick and creamy soup made with greens, okra, and seasonings, is a staple in Jamaican cuisine. These are just a few of the many delicious foods to try in Jamaica. Whether you are a fan of spicy food or prefer something sweet and savory, there is something for everyone in Jamaica's diverse culinary scene.
Highly user rated restaurants in Jamaica include:
Usain Bolt's Tracks & Records : As per the name, it sounds like Usain Bolt. Usain Bolt, an eight-time gold medal Olympian winner and Jamaican pride is a co-founder of the restaurant. Here, you can visit to taste the authentic foods of the island, like traditional Jamaican Jerk Chicken. You would not just be getting a "taste of home," but the real Jamaican vibe. You can feel the sports bar atmosphere. The restaurant is a must-visit for sports fans and food lovers alike.
Scotchies Jerk Centre : A popular spot for local cuisine, this outdoor restaurant specializes in Jamaican-style grilled meats, including its famous jerk chicken.
Devon House: The historic mansion has been turned into a gourmet restaurant serving traditional Jamaican dishes and international cuisine. Dine in elegant surroundings while enjoying live music and the beautiful gardens. Get ready for a Jamaica package vacation deal.
Culture and Tradition
It is a famous and unusual tradition in Jamaica is the Jonkonnu Festival, also known as John Canoe. This celebration takes place during the Christmas and New Year's season and is a colorful and lively parade of masqueraders, who dress up in elaborate costumes, masks, and headdresses and perform traditional dances. The festival is steeped in African and West African cultural influences and is considered an important part of Jamaica's heritage and cultural identity. Tourists love the Jonkonnu Festival because of its unique and vibrant celebration of experience for tourists. The Jonkonnu Festival is a must-see event for those looking to experience Jamaica's unique and vibrant culture and is a highlight of many tourists' trips to the island.
Art and Culture
Jamaica is famous for its rich cultural heritage and vibrant art scene. Tourists are attracted to the island nation for its unique blend of African, European, and indigenous Taino influences that can be seen in the local artwork. Rastafarianism is a religion that originated in Jamaica and is usually depicted in colorful paintings, murals, and sculptures. Tourists are particularly drawn to the vibrant, bold imagery and powerful messages in Rastafarian art. The Taino people were the original inhabitants of Jamaica, and their art is still celebrated today. Visitors to the island can see Taino petroglyphs, carvings, and pottery on display in museums and cultural centers. Folk art is a vibrant and colorful part of Jamaican culture, depicting daily life and the unique traditions of the island. Visitors can see local crafts and art in markets, museums, and cultural centers. Whether you're interested in music, religion, or folk art, there's something for everyone to enjoy Jamaica package vacation 2023.
Music
For music lovers, this place is truly magical. Reggae music is an important part of Jamaican culture and is often depicted in paintings, sculptures, and posters. Tourists love to visit the Bob Marley Museum, which showcases the life and work of the legendary reggae artist. You can enjoy local music in bars, clubs, and during festivals in the country.
Dress to wear
One of the most famous dresses to wear in Jamaica is the brightly colored "Rasta" dress. Tourists love this dress for its bold and vibrant colors, often in red, green, and yellow, which represent the colors of the Ethiopian flag and symbolize the Rastafarian culture. The dress is often made from comfortable, lightweight fabrics and features intricate patterns and prints, making it a perfect choice for a tropical island like Jamaica. You can wear a light dress to make your day enjoyable.
Things to do
You can visit the Blue Lagoon, a stunning turquoise-blue lake surrounded by lush vegetation that provides excellent swimming and snorkeling opportunities.
Take a scenic drive along the North Coast. This scenic drive provides breathtaking views of the island's coastline, including the famous Seven Mile Beach.
Explore the Dunn's River Falls is a breathtaking waterfall that cascades down 600 feet of natural rock formations, providing a perfect opportunity for swimming, hiking, and relaxing.
You can visit the Bob Marley Museum is a must-visit for fans of reggae music and offers an interesting look at the life and legacy of Jamaica's most famous son.
Jamaica is famous for its stunning beaches, and visitors will love soaking up the sun, swimming in the warm waters, and taking part in various water sports.
Tourists can explore the island's rich cultural heritage by visiting local markets, taking cooking classes, or experiencing a traditional Rastafarian ceremony.
The hike is a great opportunity for outdoor enthusiasts to explore the lush vegetation, see exotic bird species, and enjoy breathtaking views of the island.
Visit the Negril Cliffs provide an incredible view of the Caribbean Sea and are a popular spot for sunset viewing and cliff jumping
Top tourist destination in Jamaica
Montego Bay
Montego Bay is one of the most popular tourist destinations in Jamaica. It is known for its beautiful beaches, bustling nightlife, and vibrant culture. Tourists love Montego Bay for its lively atmosphere and the opportunities for adventure, such as snorkeling, kayaking, and horseback riding.
Negril
Negril is another popular tourist destination in Jamaica, famous for its stunning Seven Mile Beach and crystal-clear waters. Tourists love Negril for its relaxed vibe and laid-back atmosphere, making it a great place to relax and unwind.
Ocho Rios
Ocho Rios is known for its lush tropical forests, waterfalls, and lush vegetation. Tourists love Ocho Rios for its natural beauty and the opportunities for eco-tourism, such as hiking and bird watching.
Port Antonio
Port Antonio is a quiet, peaceful town located on the northeastern coast of Jamaica. Tourists love Port Antonio for its unspoiled beaches, hidden coves, and stunning scenery.
Kingston
Kingston is the capital of Jamaica and is known for its rich cultural heritage and history. Tourists love Kingston for its lively music scene, bustling marketplaces, and interesting museums and galleries.
Best time to visit Jamaica
The best time to visit Jamaica is typically between December and April when the weather is sunny and dry. During this time, you love to explore the island's lush tropical landscape, relax on its famous beaches, and enjoy its rich cultural heritage. You can also love visiting Jamaica during the summer months, as the island's laid-back, fun-loving atmosphere and vibrant nightlife scene attract visitors across the world. Pack bag and ready-to-go to Jamaica package vacation 2023.
Best way to visit Jamaica?
The best way to visit Jamaica by flight is to book a direct flight to Montego Bay (MBJ) or Kingston (KIN), which are the two main airports that serve the island.
Some available airlines for tourists
American Airlines
JetBlue Airways
KLM
Delta Air Lines
Southwest Airlines
Virgin Atlantic
Frontier Airlines
Caribbean Airlines