Fly with Confidence: A Guide to Passengers who are Overweight or Plus-Size
Category : News, Sub Title : Guide to Overweight or Plus-Size Passengers, Posted on : February 24, 2023, Posted By : Vikash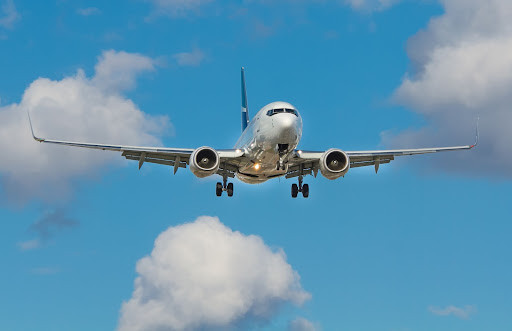 For many overweight or plus-size passengers, the idea of flying can be a source of stress and anxiety. This guide is designed to help you feel more confident and enjoy a stress-free airline vacation.
Preparing for Air Travel as a Plus-Size Passenger
Some airlines may charge extra fees for larger seats or require documentation of size to purchase tickets online – contact the airline directly to get information on their policies.
Air travel can be a stressful experience for anyone, and it's even more so if you are a plus-size passenger. Taking some precautions beforehand can help ensure that your journey is as smooth as possible.
If you're feeling anxious about potential issues, having a printed copy of the airline's policy can give you peace of mind.
When packing for your trip, try to wear layered clothing that is comfortable and doesn't add too much bulk.
It's also important to bring snacks and drinks with you so that you don't become overly hungry or thirsty during the flight.
If you bring items that could potentially cause an issue, make sure they are easily accessible in case a gate attendant asks to see them.
Once on board, consider using the armrest extenders available on some planes if needed and ask for assistance from flight attendants if needed. Most importantly, remember to relax and try to enjoy the journey.
Accessibility Considerations
Airlines have specific weight limitation policies and if customers exceed these limits, they may be subject to additional fees.
Aircraft may have limited space in the cabins for larger passengers or require them to purchase an extra seat or an upgraded seat depending on the size of the passenger.
In order to make air travel more accessible for overweight passengers, airlines should provide information on their weight limitation policies and allow customers to proactively book the right seat configuration in advance.
Airlines should also have a clear policy regarding additional charges and fees that may apply when excess weight is detected at check-in.
The airline should also provide adequate space in the cabin for larger passengers, such as wider seats and/or seat belts.
Airlines also need to consider their accessibility requirements in other areas such as wheelchair assistance or food services.
They should ensure that there are staff members on board who can provide appropriate support and care for overweight passengers.
They usually have a service providing special meals that can accommodate the dietary needs of overweight passengers.
Good airline companies take steps to create an inclusive environment for overweight passengers.
This may include avoiding any negative language and ensuring that staff members are trained in customer service etiquette to provide respectful and supportive assistance to all customers.
Inaccessible Flight Facilities and Equipment
With the right preparation and an understanding of your rights, you can make traveling by plane a hassle-free experience.
Be Prepared
Research ahead of time to find out the size of the seats and aisles, the weight limits for carry-on luggage, and any other restrictions that may apply to your flight.
If necessary, contact the airline directly to ask questions about accessibility issues or restrictions.
Pack Light
Try to travel with only one carry-on bag and consider wearing clothing that is lightweight and breathable.
You may want to bring a lightweight jacket or blanket for extra comfort during the flight.
Request Assistance
Before your flight, ask to be seated in an aisle seat near the front of the plane so that you can easily access the restroom or move around if needed.
Request assistance from the airline service staff with things like checking in, boarding, and exiting the plane.
Stay Comfortable
Bring your own inflatable cushion or lumbar support pillow to help you stay comfortable throughout the flight.
If possible, recline your seat during the flight to provide extra space and comfort.
Ask For Help
Don't be afraid to ask airline service staff, other passengers, or even the pilot if you need assistance with anything during your flight.
They may be able to provide extra assistance or accommodations that can make the journey more comfortable and enjoyable for you.
Request Special Accommodations
If necessary, request special accommodations such as a seatbelt extender or wheelchair assistance for your flight.
Airlines may be able to provide additional support and amenities for overweight passengers if asked in advance.
Arrive Early
Make sure you arrive at the airport with plenty of time before your flight so that you have time to get through security, check-in, and board the plane without feeling rushed.
Stay Positive
It's important to stay positive and remember that there are many people who understand your situation and do their best to make your flight as comfortable as possible.
With the right preparation and a positive attitude, you can make air travel an enjoyable experience.
Speak Up
If you find yourself in a difficult situation during your flight, don't be afraid to speak up and ask for help.
Airlines are required by law to assist passengers with disabilities, including overweight passengers.
Know Your Rights
Be aware of your rights as an overweight passenger on air travel. Most airlines provide additional services and accommodations for disabled passengers, so make sure you know what your rights are before you take off.
Taking these steps can help overweight passengers have a safe and comfortable air travel experience.
Stress Management Techniques
There are some simple stress management techniques that can help make flying more comfortable and enjoyable for overweight individuals.
Wear Comfortable Clothing
Opt for clothing that is loose-fitting, breathable, and doesn't constrict movement. This will help to make your journey more comfortable and reduce stress levels.
Use A Pillow Or Blanket For Support
Sitting in the same position for an extended period can be uncomfortable and cause your muscles to become tense.
A pillow or blanket can be used for extra support and help alleviate pain associated with sitting in the same position for too long.
Bring Snacks
Packing some healthy snacks, like nuts or granola bars, is a great way to reduce stress while flying as an overweight person.
It's important to keep your energy levels up so you don't become overwhelmed by fatigue.
Stay Hydrated
Staying properly hydrated is essential for stress management.
Make sure to drink plenty of water prior to and during the flight, as dehydration can increase feelings of stress and irritability.
Practice Meditation Or Deep Breathing Exercises
Meditation and deep breathing exercises are proven stress-busters.
Taking a few minutes to focus on your breath can help you feel more relaxed, even in uncomfortable situations.
Ask For Assistance
If needed, don't be afraid to ask other passengers or flight staff for assistance with boarding or disembarking the airplane. This can help to reduce stress and make it easier to get around during your flight.
Get Up And Move Around
Taking frequent breaks to walk up and down the aisle of the plane is a great way to keep your blood flowing, reduce stress levels, and prevent aches and pains from sitting in one position for too long.
Use A Stress Relief App
There are many different stress relief apps available for smartphones and tablets that can help you manage stress levels during your flight.
These apps may include guided meditation, calming music, or other tools to help you relax.
Final Word
By following these tips, you can make flying as an overweight person a much more stress-free experience. From getting comfortable clothing and packing healthy snacks to using stress relief apps and asking for assistance, there are several ways you can reduce your levels of stress while flying.
Remember that everyone's body is different, so it is important to find the strategies that work best for you. With a little bit of preparation and effort, you can make flying as an overweight person a much more pleasant experience.