7 Tips on How to Get a Job in Aviation
Category : News, Sub Title : , Posted on : July 21, 2022, Posted By : Vikash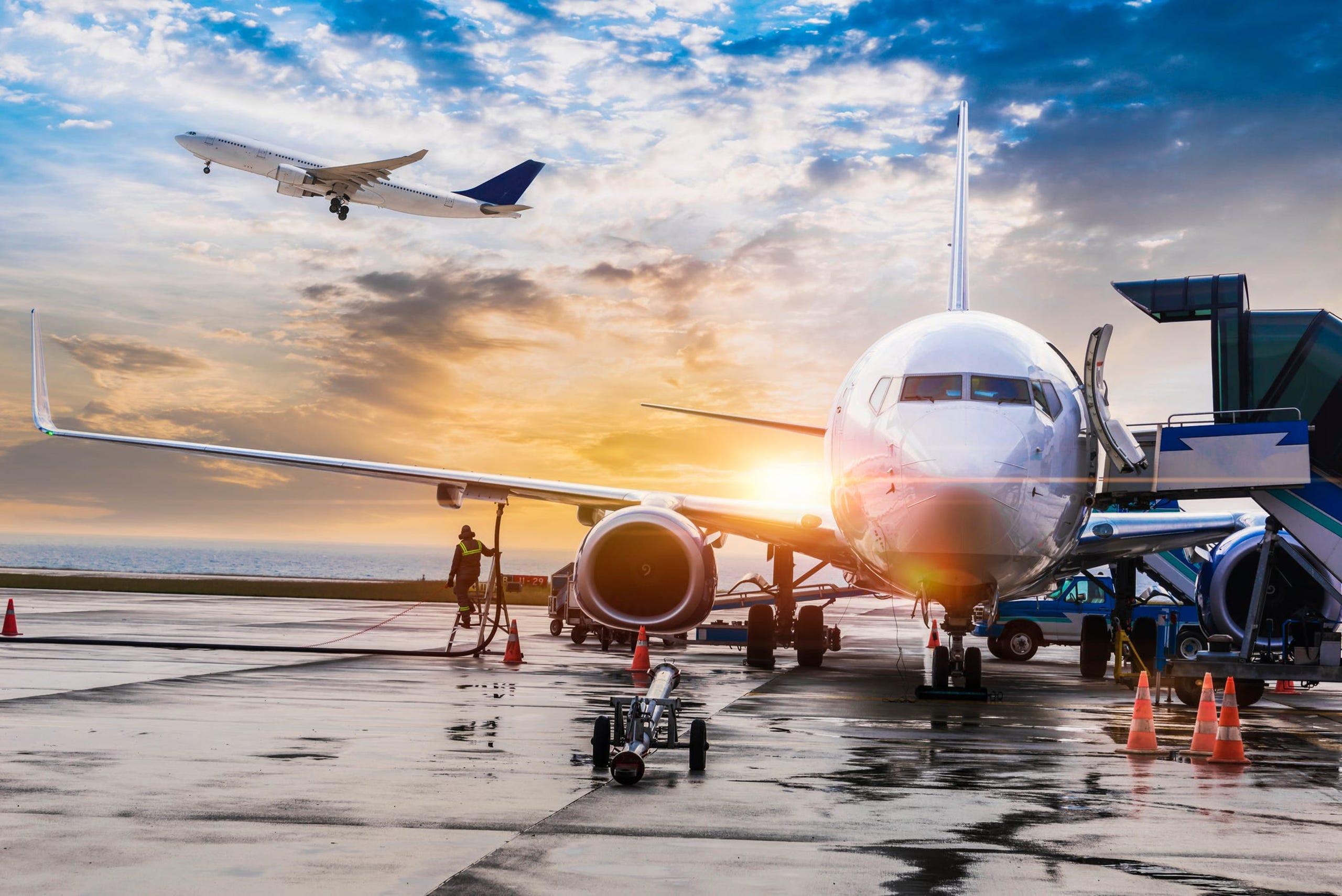 The aviation industry is loved by many, especially those fascinated by airplanes and sometimes engineering. The glamour and pride that comes with the industry make it one of the most sought-after. You do not have to fly an airplane to work in aviation; you could design planes, manage flights, work on engines, etc. Some of the different roles one can work in aviation include; pilot, air traffic controller, flight test engineer, flight attendant, etc.
A wide range of positions in the aviation industry is becoming available as a result of the industry's steady expansion. For those who enjoy traveling and meeting new people while also being involved in-flight safety and design in a meaningful way, aviation is an excellent career choice. Some jobs don't require travel, which is great if you can't leave town because of work or family commitments. To apply for a job, Aviation-specific resume writing services can set you up for job applications. If you have interest in securing a job in aviation, here are 7 tips that may help;
Know The Required Skills
To work in the aviation industry, you need to have some basic skills such as; Teamwork and leadership. Aviation professionals must collaborate with engineers and other experts in the sector and take on leadership positions as necessary.
Careers in aviation also require excellent listening, writing, speaking, and problem-solving skills. Working with others or communicating with consumers is a common part of the job for those in this industry. So, to handle conflicts and communications tactfully, they need good communication skills and knowledge of a wide range of technical difficulties.
Professionals in this field are known for their meticulous attention to detail and ability to work within strict guidelines and regulations. Professionals in a variety of aviation fields must have this ability.
Study A Course In Aviation
Many new schools offering a wide variety of aviation programs are springing up as the industry grows. Commercial pilots, aircraft managers, and flight attendants are among those who can benefit from specific training courses at these institutions.
A Bachelor's and Master's degree in a comparable discipline is required to advance as a professional in courses like Aviation Engineering or Aircraft Maintenance Engineering. Going to school, writing thesis, and taking a course will help you stand out in your application as a specialized prospective employee. If you need an application after your course, see here the apps that can help you find a job. Bachelor's degrees in aviation typically need three to four years of study.
Become A Member Of An Aviation Association
More and more countries have aviation associations, some supported entirely by the government and others requiring a minor membership fee. In many cases, they go to museums and aviation schools and visit local airports. It's possible to join some of them for nothing. There are a number of military-oriented volunteer organizations, but there are also a lot of civilian ones!
Joining one of such societies will help you get the exposure you need and even create strong networks you can rely on in the future when you want to apply for a job. A referral from the aviation organization can give your application the necessary push.
Intern At An Airport
Working at an airport, even part-time, will provide you with a wealth of experiences and the ability to see gorgeous planes. It will also help you become more stress-tolerant and service-oriented while also paying you a wage.
If you're a college student, you can't take a few months during the long holidays to try your hand at the job. Working at an airport will provide you with valuable insight into how an airport is run, and believe me when I say that airports are much larger than you might assume.
Get A Glider's License.
Flying through the air in a glider is an amazing experience. You learn to respect your airspeed and altitude when you learn to glide and obtain a flying license early. Gliding is a sport; therefore, you can participate in it.
One of the best things about gliding is that you're never alone since so many other people share your interests. It doesn't matter whether it's pulling you up from the ground after an outfield landing or just supporting your wing when you're starting. Your team will be there for you. In this approach, gliding improves your flying abilities and teaches valuable lessons about cooperation and teamwork.
Prepare Well For Interviews
While applying for a job in the aviation industry may be easy, the task comes in securing the job, and this involves taking assessment and interview processes. Forums are a good source of information. You can check here to improve your application letter. Besides that, professional pilots' forum can help you learn what to expect during Airline interviews. You can see how to apply and deal with the toughest questions. To find out who's hiring and how to get there, use the collective wisdom of your peers.
Preparation is the best defense against poor performance. First and foremost, you'll be asked why you want to become a pilot. You'd be surprised how many people find themselves in trouble after asking that simple query. It may be useful if you devise a 5-minute plan for yourself. Expect the worst and prepare for it.
Lastly, Get In Touch With Everyone You Know
Testimonials are important. The quickest approach to securing a job is with the help of an insider's supportive voice. Remember your first few days as a flight instructor at the local flight club, your past jobs, and your instructors at the training academy. Some of them can write a recommendation for you.
Also, you can meet new people by attending events, seminars, or open house days. Make contact with everyone you know. If you don't know them, find out about them.
Conclusion
The aviation industry is one of the most interesting because of the wealth of exposure it brings from traveling to different countries. Whatever role you envision yourself working in the airport, you can get there if you do the necessary work and put in the effort. Having solid academic backing is one of the first steps to go, and if you do not have this, there are short training programs you can attend to aid your journey.