10 Best Summer vacation destinations in The U.S
Category : Things to do, Sub Title : , Posted on : June 15, 2022, Posted By : Admin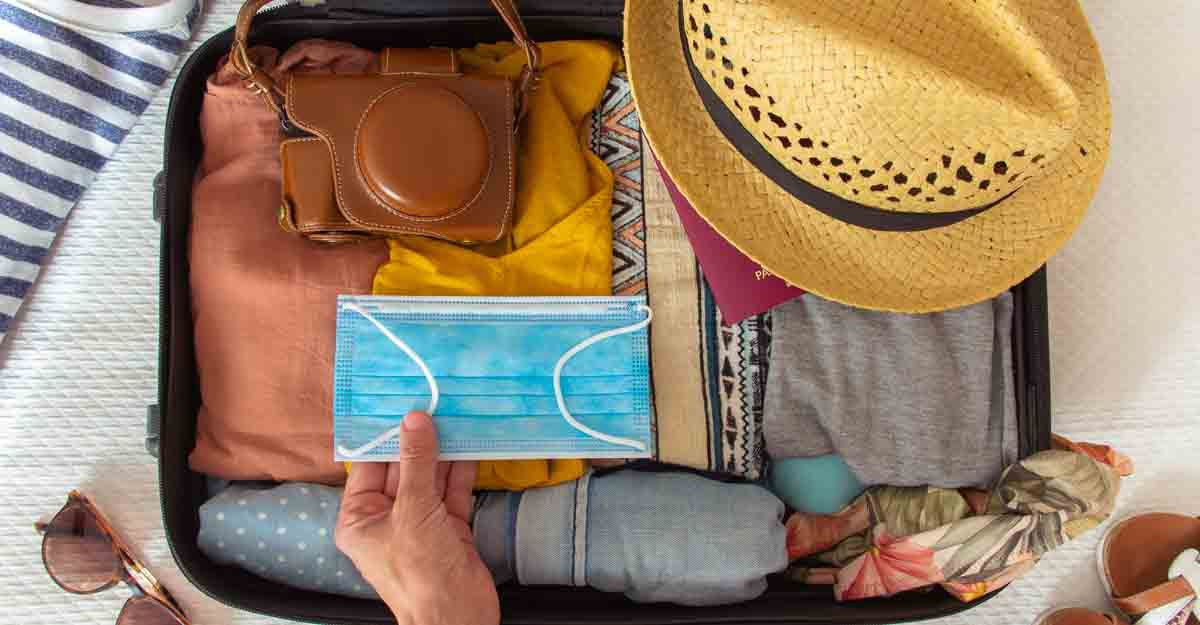 We all crave to have a good time during summer vacations. As, we all must have once thought of having an ideal trip whether it's with our family, friends, or loved ones. It's important to have a break from our work life or from our busy schedule. As we are humans and we always need some good summer vacations away from home with leisure and relaxation time. So, we won't disappoint you if you are planning a trip to the U.S. We have found the 10 best places in the U.S, and you shouldn't miss out on this vacation.
1 Yellowstone National Park
Yellowstone National Park is located in Wyoming and has been designated as a UNESCO World Heritage Site since 1979. It's home to geysers, hot springs, lakes, mountains, forests, wildlife, and much more.
It is situated in northwestern Wyoming and partly in southern Montana and eastern Idaho. It is world-renowned for its bison herds, as it is the only place where bison have survived consistently. A tourist destination that attracts more than 4 million visitors every year. Yellowstone National Park is next to paradise. It has Multi-Colored pools, swirl, beautiful lush greenery, wildlife, variations of nature, hot springs, eruptions, and the best places to adore nature.
5 Best Things to do in Yellowstone
Grand Canyon of the Yellowstone -

this Canyon is formed over thousands of years of erosion caused by hydrothermal activity, water, and other natural forces. This is one of the most popular hiking spots in Yellowstone.

Old Faithful- This place is the largest active geyser in the world. Also, It is known as

only six geysers in the park whose eruptions are predictable.

Grand Prismatic Spring- It is one of the largest hot springs in the world, measuring approximately 370 feet in size and around 121 feet deep. The most exhilarating spot of this place is its rainbow waters. The fascinating color texture is due to thermophilic bacteria that thrive on the rich minerals produced by the water around the hot spring.

Hayden Valley- If you want to explore Yellowstone's wildlife, don't miss out on this place. The northern side of the Yellowstone lake is frequently visited by

bison, elk, coyotes, and grizzly bears.

Mammoth Hot springs- Known for their terraces – formed over centuries of hot water bubbling up from the ground, cooling and depositing calcium carbonate
Best Time to Visit
The usual time to visit Yellowstone National Park is between late April to May as well as September through early October. Also, July and August are the most popular season for visiting Yellowstone.
2 San Deigo
San Diego is a major city in the U.S. state of California on the coast of the Pacific Ocean and adjacent to the Mexican border. How about giving yourself a good beach treat?
Sounds good right. So, make sure to give yourself a treat to San Deigo, if you enjoy spending time around beaches. Visit Mission Beach to catch a wave, La Jolla to soak up the sun, and Coronado for leisure time. What's more, San Diego is home to some of the best California tours, including different tours such as whale watching, boat tours, and fishing charters. Get ready to expose yourself to a peaceful nightlife, thrilling water adventures, and amazing beach views.

5 Best Places in San Deigo
Balboa Park- One of the best places for bike rides and strolls. Also, people who enjoy going for picnics can have fun due to the beautiful natural beauty.

Mission Beach and Pacific Beach - There is a huge crowd of surfers and bikini-clad sunbathers crowding around the shores of the giant beach.

Coronado Beach - It is one of the crowdest beaches. it is the most common destination for families and couples.

Gaslamp Quarter - Looking towards dancing your feet in the Dj nights of U.S. This is one of the best places you can enjoy your nightlife at parties and bars.

Old Town San Deigo- It is recognized as one of the Historic parks and is also known as the birthplace of California. It is a good place to wander around and do photo shoots and blogging.
Also, the best time to visit is from Marche through May and September through November.
3 San Franciso
San Francisco is a city in the U.S. state of California. It is popular for the Golden Gate Bridge and a one-stop destination for people who adore art, nature, artistic beauty, and imaginative cuisine. This city is filled with cozy vibes, cherishing cafes, world-class cuisine, and worth adoring nightlife. There are multiple things you can do here like:
Go Across The Golden Gate Bridge

Head Down To The Waterfront At Fisherman's Wharf

Relax At Golden Gate Park

Could You Escape From Alcatraz Island?

Spend Time At Union Square

Embrace Chinese Culture in Chinatown

Ride The San Francisco Cable Car System

Cable cars

California academy of sciences
Golden gate Bridge is recognized as one of the famous destinations. So, don't miss out on these places on the Golden Gate Bridge: Fort point, Baker Beach, Fort baker, Crissy field, Battery east Vista, Lands end, Golden Gate overlook, are the few of the best places to visit.
4 Glacier National Park
Glacier National Park is an American national park located in northwestern Montana, on the Canada–United States border, adjacent to the Canadian provinces.It is a geographical park with 700-plus lakes, several waterfalls, and two mountain ranges across more than 1 million acres. There are multiple activities one can enjoy like Going-to-the-Sun Road., Logan Pass., "The Loop", Many Glacier Entrance., Two Medicine Lake., Lake McDonald., Wild Goose Island., Wild Goose Island Lookout., etc.
5 Best Things to do in Glacier national park
Going to the sun road- If you want to have a good time enjoy a long drive. Then, this place is best for you.

Trail of the Cedars - It is a place for short loop hiking. If you wish to enjoy an adventure of hiking in a short period, then it is a must-go-to place.

Red bus tour- You must have a plan to sightsee the views around the place. But there may be fewer appropriate facilities of vehicles to take your around. So, the red bus is one of the best rides you can have to visit the places around.

St. Mary - If you wish to get information related to maps and trips, surely visit this place. It is the eastern entrance to Glacier National Park.

Lake McDonald- This is one of the best places to enjoy multiple activities like bus tours, horse riding, boat rides, etc
5 Grand Teton National Park
Grand Teton National Park is an American national park located in northwestern Wyoming. At approximately 310,000 acres. If you're looking to spend your summer vacations in some cold region. Explore the valleys filled with snow and cold breeze at this national park. This isn't enough as it also has its beauty expanded to amazing waterfalls and lush greenery.
Best things to do
Jenny Lake- The best start to your trio at this place. Also, one of the favorite spots for artists and photographers to capture amazing art.

Teton Park Road- You could enjoy a long drive along with views of various wildlife species.

Grand Teton- Spots for enjoying views from snow-peaked mountains.

Taggart Lake trail- Known for one of the most convenient hiking spots.

Mennors ferror district - This place is designed in such a way that you can travel sideways of the river.

6 Bar Harbor
Bar Harbor is a resort town on Mount Desert Island in Hancock County, Maine, United States. It is recognized as the gateway to Acadia National Park, Bar Harbor, Maine is one of the eye-capturing spots which has the best traits in the entire state. Also, and o the best spots to do whale watching
Best Things to do
Acadia National Park- This park has a beautiful coastline, forests, and the tallest mountain on the North Atlantic seashore.

Shore Path- This is one of the best leisure time pathways to walk through.

Bar Harbor Boat Tours - This boat experience will make you cherish your tour for sightseeing or enjoying seafood.

Bar Island- It is also recognized as one of the best walking corridors to enjoy the leisure and peaceful time.

7 Great Smoky Mountains national park
Great Smoky Mountains National Park is located on the border between North Carolina and Tennessee. You must surely explore this place if you want to explore unknown things. This is the best place to know more about the history, nature, and culture of ancient mountains.
5 best things to do
The Sugarlands Visitor Center is a perfect starting point to learn the history of the park.
Newfound Gap- Gaps refer to points that are lower in a mountain range. And this place is also known as notches. If you wander along with this place full of mountains, you" ll be able to enjoy all the natural beauty and pop photos.

Sugarland's Visitor center- It should be the first spot for you to visit and make your presence felt. This is known as the visitor center and it exhibits extensive natural history exhibits and screens a free 20-minute film about the park.

Roaring Fork Motor Nature Trail- It is a 6-mile-long, one-way loop. The views of two of the waterfalls named Rainbow and Grotto falls are accessible. You can also have a walk behind the 25-foot-high falls.

Cades Cove- It is an isolated, fertile valley that was home to many people of the southern region. If you are a cycling enthusiast, then do try cycling in this area. One of the favorite places for hiking and cyclists.

Clingmans Dome- It is recognized as one of the highest points in Tennessee. Among tourists, it is also one of the most amazing sights in the mountains. Often, the weather is cold at the peak area, so do carry your winter outfits to stay away from the cold.
8 Chicago
It is located on the shores of freshwater Lake Michigan, Chicago was incorporated as a city in 1837 near a portage between the Great Lakes and the Mississippi. Lincoln Park. Those who live in Lincoln Park share a home with penguins, monkeys, and animals from around the world. Some of the best places in Chicago are West Loop, Wicker Park., Bucktown, Gold Coast, Logan Square, Lincoln Square.
Best things to do in Chicago
Grand Park and Buckingham fountain- The Buckingham fountain situated in grand park is one of the best fountains in the world.

Millenium park- Never miss out at this place in Chicago. Situated in the Loop just north of the Art Institute of Chicago, this 24.5-acre space shows cutting-edge art. It is famous for its cloud mountain and cloud gate. Along with that, you can see various concerts, shows, and architecture.

Magnificent Mile - This place is situated around Michigan Avenue – which stretches between Lake Shore Drive and the Chicago River. You can enjoy your shopping and luxury environment.

Navy Pier- It is a place which has a family- a friendly environment and the most famous place is the Ferris wheel. You can enjoy rides and roller coasters here.

Lincoln park zoo - This park is home to 200 species. And it is 2 miles north of the Loop in the North Side neighborhood of Lincoln Park.
9 Boston
Boston is the capital and most populous city of the Commonwealth of Massachusetts in the United StatesAmerica's first large free municipal library for the public. This place is a blend of classic and contemporary. Also, it is kind of a hub for baseball, brownstones, and bookish collegiate types. Although this place might not be much reputed, many hit Hollywood movies have been shot here. Boston consists of rice parks, restaurants, and a sports hub.
Best things to do in Boston
Freedom Trail - If you are sightseeing in Boston, then start your tour from Boston. Freedom trail displays around past 16 of the city's most historic sites including.

Faneuil Hall Marketplace- This is one of the tourist spots. This place is perfect for people who are looking to have a good photo portfolio.

Boston Common- This place is given the status of the oldest park in the country. It is a perfect place for your kids to have fun as your kids can play at the Tadpole Playground or Frog Pond. also, it;'s a good site for skating or as a spray pool.

Museum of Fine Arts- If you are a humanities student or a person who loves architecture, let me tell you this is the oldest museum in the country. So, have a glance at the amazing masterpieces kept here.

North End- If you are looking to have some tasty Italian food. You will find all varieties of Italian dishes at this spot.
10 Seattle
Seattle is located in the northwest region of the United States and the north-west part of Washington State. One of the best places to visit at any time of year or season. It consists of the country's best culture, coffee, fine art, and thrilling outdoor activities. It also has the city's favorite outdoor pursuits including kayaking, hiking, camping, and whale watching.
Best Things to do in Seattle
Pike Place Market- One of the best-crowded markets for local; producers near the seashore.

Chihuly Garden and Grass- This place is really beautiful with colors splashing and filled with a rainbow.

Space Needle - The alternative after coffee in Seattle is that S

pace Needle has dominated Seattle's skyline.

Museum Of Flight- This museum is specially designed for families and young kids who can enjoy the adventure of aircraft.

Kerry Park- The best sunrise spot to capture yourself.
We all need to take a break from our regular work life and busy schedule. Indeed, we need to refresh our minds and take ourselves into a different environment. So, in order to have a productive and refreshing self-care, it's good to plan a vacation according to our interests. Many of you, who want to go on a solo trip may choose to spend your alone time in the mountains and nurture yourself in the palms of nature.
Similarly, families would prefer going to beaches, roller coasters, shopping, and good water activities. If you are planning your vacations with your friends, you can definitely explore the nightlife and beach culture along with the mountains. If you are a newlywed couple, spending some good time along beaches and leisurely walking through the country's best places would help you create a better memory.
So, all your problems get resolved here. As all the top 10 places along with their stay destinations and best tourism places are spotted here. So, whether you want to enjoy some good family time, go on a trek, do photography, watch the shades of nature, do water activities, or anything. Just, find these 10 places as your go-to destinations during these vacations.