Wizz Air Flight Reservations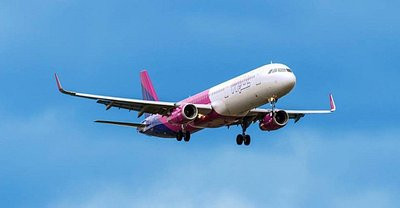 IATA : W6
ICAO : WZZ
CallSign : WIZZ AIR
Founded : 2003
Key people : József Váradi (CEO), Diederik Pen (COO)
Country : Hungary
Office Address : BUD International Airport Building 221
City : Budapest
Zip Code : H-1185
Phone number : 00 36 90 900 555
Official Website :

https://wizzair.com/

Covid :

Covid 19 Updates
Wizz Air Overview
Wizz Air, legally known as Wizz Air Hungary Ltd., was founded in 2003 and it is a low-cost carrier in Hungary. Moreover, this airline happens to have the largest fleet among all other Hungarian airlines. For instance, the airline has 141 active fleets at the moment and the fleet consists of Airbus crafts. Furthermore, the airline has the following subsidiaries – Wizz Air Abu Dhabi, Wizz Air Bulgaria, Wizz Air UK and Wizz Air România. In addition, the airline aims to provide a low cost base in the Eastern and Central European region. Lastly, over the years Wizz Air has reached popularity and established its name as the greenest and fastest growing airline in Europe.
Wizz Air Hub and Destinations
Wizz Air has its hub airport as Budapest Ferenc Liszt International Airport. Moreover, the airline operates flights to 44 countries. Furthermore, it operates flights across Europe, the Middle East and North Africa. In addition to this, some destinations that the airline operates flights to include Belgium, Bulgaria, Denmark, Finland, France, Greece, Iceland, Italy, Latvia, Malta, Poland, Romania, Spain, United Kingdom and many more.
Wizz Air Travel Class
This airline only offers Economy class on-board. However, passengers can buy different fares which consist of additional benefits.
Economy Class
Economy cabin gives passengers the best value on Wizz Air. It also comes with satisfying and comfortable service for the passenger. Moreover, the passengers have the option of choosing from different fare and bundles according to their needs:
Standard fare
Standard fare includes free cabin baggage, which is enough for light travellers. Moreover, passengers have the option of buying food and beverages on-board. In addition to this, passengers can enjoy browsing through magazine on-board.
Wizz Priority
Passengers can enjoy extra services like priority check-in, priority boarding, etc. Moreover, passengers can carry cabin baggage of 40 x 30 x 20cm dimensions. In addition to this, they can carry a trolley bag of maximum 10kg weight.
Wizz Go
This fare allows passengers to carry a trolley bag in the cabin, a small carry-on baggage and checked baggage of maximum 20kg weight. They also have the option of selecting seats beforehand. Moreover, check-in is free for the passengers, both airport and online check-in. Lastly, priority service is also provided to the passengers at the airport.
Wizz Plus
Flexi fare allows passengers to carry more baggage, cabin baggage allowance is the same as Wizz Go fare. However, the checked baggage allowance is more, 32kg weight. Furthermore, passengers can enjoy priority services at the airport and benefit from premium seat selection. Lastly, through WIZZ flex passengers can benefit from flexible tickets.
In-Flight Entertainment
Wizz Air aims to be a low-cost airline and to do the same they cut back on luxury. Therefore, in-flight entertainment like TVs is not available to passengers on-board. However, the airline provides the passengers magazine on board so that passengers can browse through it and stay entertained. Moreover, passengers can download entertainment on their devices before the flight and enjoy watching it throughout the flight.
In-Flight Food
Wizz Air provides passengers a Bistro Menu on-board that they can order from. Moreover, these items need to be paid for by the passengers. On the menu a wide range of snacks, meals, and drinks are available. For instance, food such as calzone, wraps, toasties, sandwiches, snack boxes, sweets, savoury snacks and confectionery are available. Lastly, passengers can also order drinks off the menu, these drinks include soft drinks, hot drinks and alcoholic drinks.
NOTE* – The airline does not provide special meals to passengers. However, passengers can carefully purchase food from the menu that suits their needs. In addition they can also bring their own food on-board, it just needs to comply with rules and import laws of the intended destination.
Frequent Flyer Program
WIZZ Discount Club is the frequent flyer program of Wizz Air, which aims to award loyal passengers. Moreover, passengers can enjoy discounted prices due to membership. For instance, members can get discounts on ticket fares, baggage, get access to special deals, etc. Furthermore, two memberships are available. The standard membership costs €29.99 per year and the family membership costs €59.99 per year for upto five members.
Wizz Air Popular Flight Routes
Wizz Air Route Map
route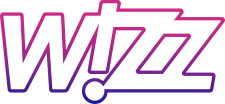 What this artical helpful ?
Wizz Air FAQ's
The airline operates flights across Europe, the Middle East and North Africa, in over 40 countries.
Wizz Air has its hub airport as Budapest Ferenc Liszt International Airport
Yes, you can book Wizz Air tickets online through the official website.