Volotea Flight Reservations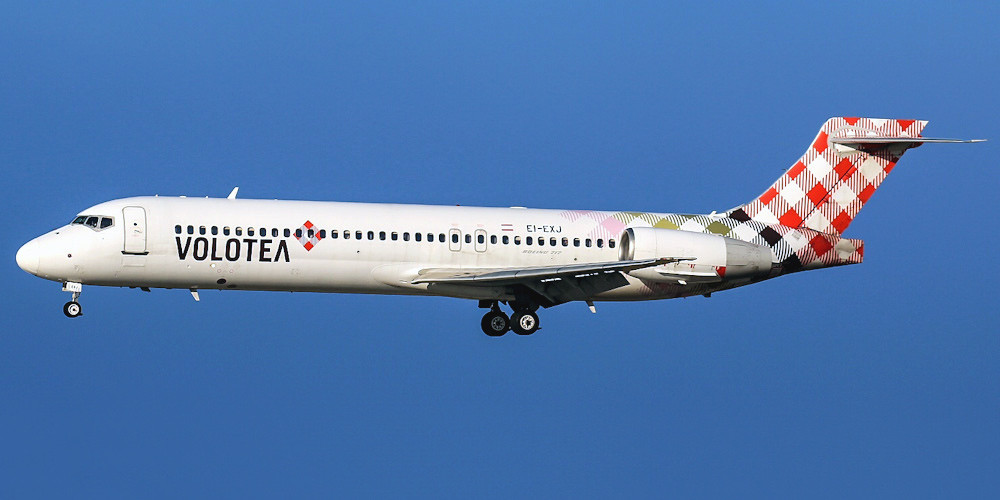 IATA : V7
ICAO : VOE
CallSign : VOLOTEA
Founded : 2011
Key people : Carlos Muñoz, Lázaro Ros
Country : Spain
Office Address : Travessera de Gracia 56, 4o,
City : Barcelona
State : Barcelona Province,
Zip Code : 08006,
Phone number : (+34) 93 122 4319
Official Website :

http://www.volotea.com/
Volotea Airlines Reservations & Overview
Volotea is a Spanish carrier, it happens to be a low cost carrier which was founded in 2011. The airline aims to connect Volotea to places all around Europe at competitive pricing. It has transported over 30 million travelers since operations started in 2012. The airline has around 35 aircrafts and travels on around 340 routes. Moreover, with its qualified staff it aims to provide a wonderful experience to the passengers.

Volotea Hub and Destinations
The headquarters of this airline is in Barcelona, Spain. It's hub airport is Adolfo Suarez Madrid-Barajas Airport, Madrid. As of now, the carrier flies to numerous places across countries. Moreover, it goes to around 96 cities, and has 350 routes. For instance Cagliari, Bordeaux, Genoa, Naples, Alicante, Menorca, Tel Aviv, Alghero, Kos, Biarritz, Nantes, Ajaccio, Lille, Toulouse, Malta, Ibiza, Munich, Genoa, Brest, Malaga, Corfu, Ancona, Faro, Majorca, Toulon and Caen.
Volotea Airlines Booking
This airline only offers Economy Class.
Economy class
Economy cabin class is a very comfortable and convenient option that comes with satisfying service. Moreover, throughout the journey passengers can enjoy complimentary snacks, drinks and refreshments. Although this may depend on the fare of their ticket.

Moreover, if passengers have a flex ticket they can enjoy more benefits. For example, they can change their flight as many times as they want without paying any fee. Moreover, they can make changes up to 4 hours prior to the departure of the flight. Lastly, cancellation of the ticket is free for them.
In-Flight Entertainment
Volotea provides Volotea Media on-board to keep passengers entertained throughout the journey. Once on-board passengers can collect their wifi to Volotea media and enjoy the best selection of entertainment on their device. They can watch movies, shows, listen to music, read a magazine and so much more. All this is available for just €1.99 per trip.
In-Flight Food
Volotea allows passengers to add food option to their ticket at the time of booking or during check-in. They can add this reservation starting from €3.10, moreover a variety of things are available on board. Passengers can enjoy savoury snacks and sip on hot beverages to relax. In addition to this, other things like cakes, sweet treats, soft drinks and sandwiches are available too. Lastly, alcoholic beverage options are there for passengers too.
You can see the food menu here.
Frequent Flyer Program
Megavolotea is the frequent flyer program of Volotea, it is to reward loyal customers. Passengers can sign up for Megavolotea for only €49.99 per year. These passengers get lower flight prices for 12 months, exclusive discounts, vouchers, offers etc. Passengers can also opt for Megavolotea Plus. They too get discounts, vouchers, priority boarding etc. But it is much more than Megavolotea.
Check out further details here.
Volotea Popular Flight Routes
Volotea Route Map
route

What this artical helpful ?