Virgin Atlantic Flight Reservations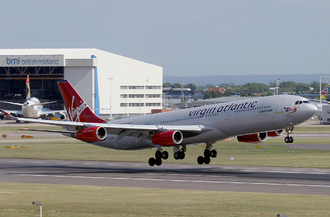 Virgin Atlantic Information
Virgin Atlantic is a British airline which started operating in 1984. It is a very customer-centric and full-service airline. It connects passengers from the U.K. to the US, Africa, the Caribbean, and Asia. The airline is now the U.K.'s second-largest carrier, helping travelers fly and explore destinations worldwide.
Why Book Flight with Virgin Atlantic
Here are some reasons why booking a flight with Virgin Atlantic can be a great choice:
Exceptional Service: Virgin Atlantic is renowned for its excellent customer service. From the moment you board, you'll experience a warm and friendly atmosphere with attentive staff who strive to make your journey comfortable and enjoyable.

Broad Network: Virgin Atlantic operates flights to numerous destinations worldwide, including major cities in North America, the Caribbean, Africa, Asia, and Europe. With a comprehensive network, you have various options for your travel needs.

Comfortable and Stylish Cabins: Virgin Atlantic offers modern and stylish cabin interiors that provide maximum comfort during your flight. Whether flying in Economy, Premium, or Upper Class, you'll enjoy comfortable seating, ample legroom, and entertainment systems to enhance your travel experience.

Flying Club: Virgin Atlantic's loyalty program, Flying Club, allows you to earn miles when you fly with the airline or its partners. These miles can be redeemed for future flights, upgrades, and other exciting rewards, making your travel even more rewarding.

Sustainability Initiatives: Virgin Atlantic is committed to sustainability and has implemented various initiatives to reduce its environmental impact. From using sustainable aviation fuel to reducing single-use plastics, the airline is dedicated to creating a greener future for air travel.
Virgin Atlantic Destinations and Hub Airports
| Hub Airport | Destinations |
| --- | --- |
| London Heathrow | Atlanta, Barbados, Boston, Delhi, Dubai, Hong Kong, Johannesburg, Lagos, Los Angeles, Miami, New York City, San Francisco, Shanghai, Tokyo, Washington, D.C. |
| Manchester | Atlanta, Barbados, Boston, Cancun, Las Vegas, Los Angeles, New York City, Orlando, San Francisco, Tel Aviv |
| Glasgow | Orlando, Las Vegas, Barbados, Cancun |
| Belfast | Orlando, Las Vegas, Barbados, Cancun |
For More Information, Please Visit https://flywith.virginatlantic.com/br/en/destinations.html
Virgin Atlantic Cabin Classes
The airline has three seating classes: upper, premium, and economy.
Upper Class
This is the highest-tier cabin that this airline offers, and it is designed to make the journey extra special for the passenger. That is to say, the airline provides a chauffeur-driven car service to take you and you from the airport. At the airport, passengers can unwind and relax at the lounges. Additionally, the cabin on the craft is spacious and has sumptuous flat beds, providing maximum comfort. The finest food and drinks are served to the passengers throughout the journey. Moreover, a unique bar space exists to grab a drink or dine with family and friends. Lastly, passengers can settle down and enjoy a show or movie on a 32-inch T.V. in the social area.
For More Information, Please Visit https://flywith.virginatlantic.com/br/en/upper-class-cabin-and-seats.html
Premium Class
The cabin crew of business-class facilities is especially highly trained. They are very friendly and attentive. That is to say; the passengers can sit back and enjoy their time on the flight with the extra space, a glass of bubbly, and a tasty meal served with proper cutlery. Consequently, they can enjoy the amenities kit provided by the airline.
For More Information, Please Visit https://flywith.virginatlantic.com/br/en/premium-cabin-and-seats.html
Economy Class
The Economy class facilities are a very affordable and comfortable traveling style, whether domestically or internationally. At the airport, passengers can speed through by using premium check-in desks and enjoy priority boarding. Additionally, they can call dibs on overhead storage. They can also pick seats without worrying about an extra fee. Economy service includes entertainment, personal service, and irresistible delicious food. Lastly, centers are designed to give passengers comfort and extra legroom space.
On board, there are three economic experiences, as mentioned below:
Economy light is the standard experience with a standard seat at check-in. It also included hand luggage only and meals, dreams, and snacks.
Economy classic includes extras like a 1 x 23kg checked bag and seat selection at any time. This is on top of meals, drinks, and snacks. It is also upgrable with points.
Economy Delight – on top of the everyday experience, it also comes with a 1 x 23kg checked bag, anytime seat selection, upgrade with points, extra legroom seat, premium check-in, and priority boarding are included in this experience.
For More Information, Please Visit https://flywith.virginatlantic.com/br/en/economy-cabin-and-seats.html
Booking Your Virgin Atlantic Reservation
Choosing Your Dates
The first step in booking your Virgin Atlantic reservation is to choose your travel dates. Remember that the high season for travel to the U.K. is from mid-December to mid-April, and prices may be higher.
Selecting Your Flights
Once you've chosen your travel dates, it's time to select your flights. Virgin Atlantic offers a variety of flight options, including non-stop flights from many U.K. cities to International and domestic. Depending on your budget and travel preferences, you can choose your Virgin flight ticket from the economy, extra comfort, or first-class seats.
Choosing Your Seat
When booking your Virgin Atlantic reservation, you'll have the option to choose your seat. If you have a specific seat preference, such as a window or aisle seat, select it when booking your Virgin flight.
How to Access Virgin Manage Booking
Virgin flights manage booking is an online platform that allows passengers to view and modify their travel itinerary. This feature is available to all Virgin passengers with a confirmed airline reservation. By accessing Virgin Manage booking, passengers can change their flights, select seats, add special requests, and more.

Flight Status
In "Manage my booking," passengers can go through the option of "Flight Status, where the passenger can check their flight status. Apart from the flight status, passengers can also update themselves on delays and cancellations.
Change or Cancel a Flight
Here are some methods that passengers can use to change or cancel their Virgin Atlantic flight:
Over the phone:
Contact Virgin Atlantic's customer service directly by calling their helpline.
Website:
Visit the Virgin Atlantic website and navigate the "Manage My Booking" section.
In Person:
You can visit a Virgin Atlantic ticket office or customer service desk in person if you prefer face-to-face assistance.
Select Seats
Passengers on Virgin Atlantic can pick their favorite seats during the booking process or through the Airline's Manage Booking service. Passengers can select their seats depending on personal taste and comfort, such as a window seat, an aisle seat, or a seat with more legroom.
Upgrade Your Seat
Passengers on Virgin Atlantic can upgrade their seats to a higher class of service, such as Business or First Class, for increased comfort and luxury throughout their journey.
Add Special Requests
Virgin Atlantic realizes that specific customers may have particular demands during their journey, such as dietary restrictions or medical concerns. Therefore, special requests can be added during the booking process or through the Airline's Manage Booking service.
Add Baggage
If you need to bring more baggage than your allowed baggage allowance, you can do so by paying an excess baggage fee. The fees vary depending on your destination and the extra luggage you must bring.
Tips for Using Virgin Manage Booking
If you are planning to use Virgin Atlantic to manage booking, here are some tips to keep in mind:
1. Check the Deadline for Making Changes
Virgin Atlantic has a deadline for making changes to your itinerary. Be sure to check this deadline before attempting to make any changes to your booking.
2. Keep Your Confirmation Number Handy
You will need your confirmation number to access Virgin Atlantic' managed booking. Keep this number handy in case you need to make any changes.
3. Check Your Flight Status Regularly
Even if you have already checked your flight status through Virgin Atlantic and managed to book, be sure to check it regularly, as flight schedules can change at any time.
In-flight entertainment
Passengers are provided with newspapers and magazines with the latest food, fashion, and other content. Upper-class passengers can relax while browsing the vast collection of movies and T.V. shows. Some crafts of this airline also offer Wi-Fi services on board, which is chargeable.
For More Information, Please Visit https://flywith.virginatlantic.com/cn/en/inflight-entertainment.html
In-flight food
Depending on the time of the flight, passengers can expect delicious and fresh snacks, food, and beverages. Virgin Atlantic's meal service is curated with much effort and thought. Moreover, it is an award-winning meal service. They also provide a carefully curated drinks menu to complement the food on board.
Furthermore, Virgin Atlantic is so thought that even their food service caters to the needs of the passenger; they provide various meals for specific requirements. For instance, they serve kosher meals, Hindu meals, diabetic meals, fruit platter meals, low-sodium meals, vegan meals, Jain meals, child meals, etc.
For more information on inflight food, please visit flywith.virginatlantic.com/nl/en/on-the-flight/food-and-drink.html
Frequent Flyer program
Virgin Atlantic's flying club is the frequent flyer program that Virgin Atlantic operates. Passengers can earn miles by flying with the airline and get closer to free benefits, upgrades, and flights the more they fly with the airline. Moreover, passengers can use their points to indulge in a wellness spa, use chauffeur service, gift or transfer points to someone else, spend moments with Virgin Atlantic partners, etc. Additionally, the airline lets passengers earn Tier points on flights which ultimately helps them unlock more benefits.
For More Information, Please Visit https://flywith.virginatlantic.com/in/en/flying-club.html
Customer Reviews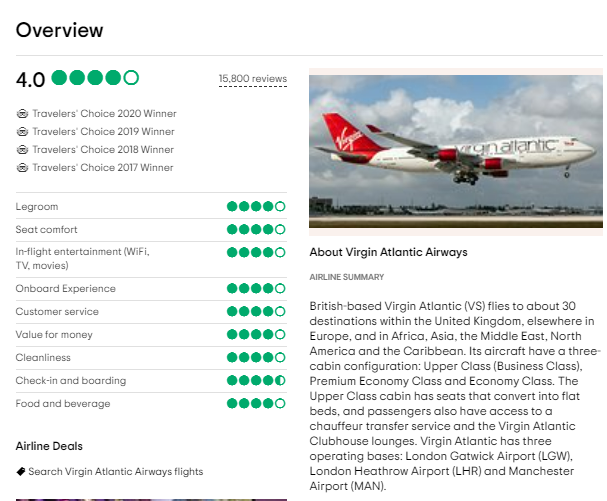 Customer Service
Phone Number
Email Address
https://www.virginatlantic.com
For More Information, Please Visit https://help.virginatlantic.com/gb/en/contact-us/calling-from-outside-uk.html
Virgin Atlantic Popular Flight Routes
Virgin Atlantic Route Map
Route Details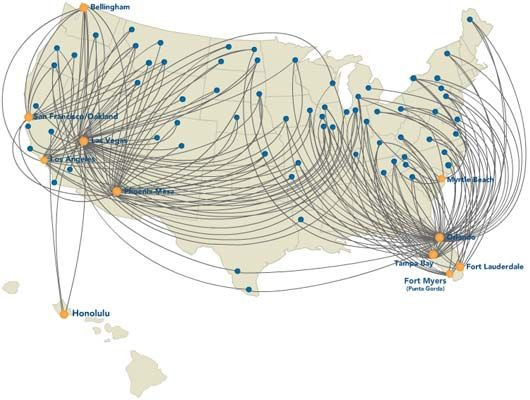 What this artical helpful ?
Virgin Atlantic FAQ's
You can make a reservation with Virgin Atlantic by visiting their official website and using the online booking system. Enter your travel details, including the origin, destination, dates, and number of passengers. Follow the prompts to complete your reservation.
Yes, Virgin Atlantic provides a customer service hotline where you can make flight reservations over the phone. Simply call their reservation number and provide the necessary information to a representative who will assist you with the booking process.
To make a reservation, you will typically need the full names of all passengers, travel dates, destination, preferred cabin class (economy, premium, business, etc.), contact information, and payment details.
Yes, Virgin Atlantic allows you to select your seats during the reservation process. You can choose from available seat options based on your preferences, such as window or aisle seats. Some seat selections may have an additional fee.
Yes, you can make changes to your reservation, such as modifying the travel dates or passenger details, subject to the airline's policies and any applicable fees. You can do this online through the "Manage My Booking" section on the Virgin Atlantic website or by contacting their customer service.