Uzbekistan Airways Flight Reservations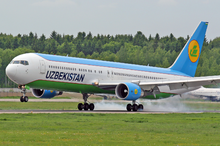 IATA : HY
ICAO : UZB
CallSign : UZBEK
Founded : 1992
Key people : Bakhtiyor Khakimov (CEO)
Country : Uzbekistan
Office Address : 41, Amira Temura Prospect
City : Tashkent
State : .,
Zip Code : 100060
Phone number : +998 71 140 02 00
Official Website :

https://www.uzairways.com/en

Twitter :

https://twitter.com/uzbekairways
Uzbekistan Airways Overview
Uzbekistan Airways was founded in 1992, it is the national airline of Uzbekistan. It flies to more than 60 destinations, across Europe, Asia and some part of North America. Moreover, it is the only airline which operates scheduled flights in the country, making it the only mode of transport for leaving and entering the country. Additionally, it is the only time-efficient way of transport for domestic travelling. Lastly, Uzbekistan Airways has codeshare agreements with Ural Airlines, Air Baltic, Belavia, Korean Air, S& Airlines, Czech CSA Airlines, Alitalia, Malaysia Airlines and Korean Airlines.
Uzbekistan Airways destinations and airport hubs
The airline travels 60 destinations across Europe, Asia and parts of North America. Moreover, the airline operates charter flights in range from New Zealand to Alaska. Some destinations Uzbekistan Airways travels to, for instance, are Turkey, Pakistan, UK, US, Russia, Thailand, Japan, South Korea, Germany, etc. Lastly, Tashkent International Airport is the hub Uzbekistan Airways operates from.
Uzbekistan Airways Travel Class
The airline offers two classes for seating, Economy and Business Class.
Business Class
The cabin crew of business class facilities is specially highly trained. They are very friendly and attentive. Passengers have access to the Lounge before the flight and further get first class service on board. Business class seats are very comfortable and can turn into a flatbed when the passengers want that comfort. In addition to this a hot and delicious meal is included in the ticket price. The menu is altered every once in a while, the airline collaborates with brands to provide a variety of snacks, drinks and food options to the passengers. The seats are as follows -
AIRCRAFT TYPE

NUMBER OF SEATS

LEGROOM

SEAT-BACK RECLINE

SEAT WIDTH

Airbus A320

12 seats

1 m

17.8 cm

Boeing B767

15–40 seats

1.5 m

10–80 degree

(can recline into a

lying position)

60 cm

Boeing B757

15–60 seats

1 m

19–20 cm

45–48 cm
Economy class
The economy class facilities are a very affordable style of traveling, it is the most basic class of cabin available. On board passengers can use the individual reading laps available at their seat, personal table, a blanket and pillow. Additionally, the passengers can access 12 inflight audio channels for entertainment purposes. Furthermore, they can order from the range of food options. These include cold snacks, desserts, main course, vegetable snacks, hot drinks, alcoholic and non-alcoholic drinks. Lastly the seats are as follows-
| | | | | |
| --- | --- | --- | --- | --- |
| AIRCRAFT TYPE | NUMBER OF SEATS | LEGROOM | SEAT-BACK RECLINE | SEAT WIDTH |
| Airbus A310 | 150 seats | 78–82 cm | 13–15 cm | 45cm |
| Airbus A320 | 138 seats | 81 cm | 15 cm | x |
| Boeing B767 | 157–246 seats | 78 cm | 15 cm | 54cm |
| Boeing B757 | 157–246 seats | 76–82 cm | 13–15 cm | 45cm |
In-flight Entertainment
Entertainment facilities are provided to all Business Class cabins and some economy class flights. Passengers can use the personal screen or use the free-to-use iPad that the airline provides. There is a selection of movies, TV shows and music that is provided. Moreover, you can also enjoy playing a video game during your journey. Lastly, passengers can stay connected to the world with the wi-fi service available on board, prices start at $5.95 USD.. There is a wide range of packages available to choose from, these include-
LITE — the LITE package gives passengers 20MB to use for instant messaging.
MEDIUM — the MEDIUM package gives passengers 50MB to use for instant messaging, social media and news sites.
STREAM — the STREAM package gives passengers 120MB to work online and to freely surf the internet.
BUSINESS — the BUSINESS package gives passengers 220MB and gives passengers full internet usage.
In-flight food
The food and beverage service is updated so as to avoid unnecessary contact between passengers and flight-attendants. This is a result of the current health crisis. Furthermore, the food served for breakfast, lunch, dinner as well as the beverages depends on how long the flight is.
Passengers traveling internationally can order meals, according to their special requirements, at the time of booking the ticket. The special meal may depend on their gastronomic, medical or religious needs. Moreover, special meals can be ordered 2 hours prior to the long-haul flights and no extra charge is applied.
Frequent Flyer program
UzAirPlus is the frequent flyer program that Uzbekistan Airways operates. Passengers can get closer to free benefits, upgrades and flights the more you fly with the airline. In addition to this, frequent flyers can also enjoy increased baggage allowances and access to Uzbekistan Airways Lounges at the airport. Lastly, 3 levels of members are provided under the UzAirPlus program and they are as follows:
Premium - first level

Silver - second level

Gold - third level
Uzbekistan Airways Popular Flight Routes
Uzbekistan Airways Route Map
Route Details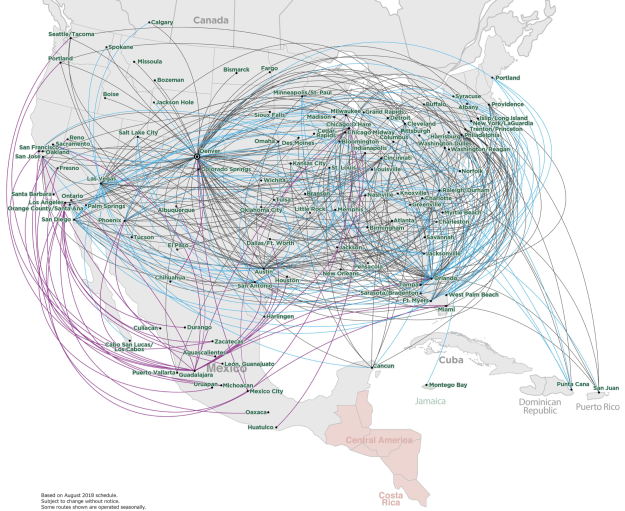 What this artical helpful ?