Ural Airlines Flight Reservations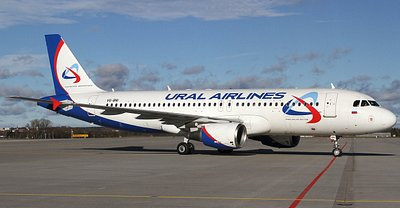 IATA : U6
ICAO : SVR
CallSign : SVERDLOVSK AIR
Founded : 1943
Key people : Sergei Skuratov (General Director)
Country : Russia
Office Address : 1G Utrenniy Pereulok
City : Yekaterinburg
Zip Code : 620025
Phone number : 00 7 800 770-02-62
Official Website :

http://www.uralairlines.ru/en/

Covid :

Covid 19 Updates
Ural Airlines Overview
Ural Airlines was founded in 1943 and it is a part of Aeroflot. Moreover, the airline operates both scheduled and charter flights. It also operated domestically as well as internationally. Furthermore, the airline has the most modern and biggest technical base in Russia. In 2017, the airline received 3 stars from SkyTrax, which made it the fourth airline in Russia to get a 3 star. Lastly, the airline has codeshare agreements with the following airlines:
Azerbaijan Airlines
Belavia
Czech Airlines
KLM
S7 Airlines
Uzbekistan Airways
Ural Airlines Hub and Destinations
Ural Airlines has its hub airport as Koltsovo International Airport, Yekaterinburg, Russia. Moreover, the airline operates both international and domestic flights. Furthermore, destinations that the airline flies to include Nukus, Krabi, Bangkok, Khujand, Dubai, Bukhara, Simferopol, Barcelona, Geneva, Saint Petersburg, Sochi, Lisbon, Osh, Chita, ROme, Venice, Bologna, Tel Aviv, Mumbai, Munich, Paris, Nice, Tbilisi, Pula, Ordos, Harbin, Chengdu, Bake, Gyumri and many more.
Ural Airlines Travel Fares
Ural Airlines offers passengers Economy Class and Business Class on-board.
Economy Class
Economy Class gives passengers an affordable value and comes with comfortable service. In addition, the flight crew is highly trained and very friendly. Moreover, the passengers can access the in-flight magazine, which has interesting pieces on destinations and lifestyles and stay entertained throughout the journey. Furthermore, seats in the aircraft are comfortable, they have generous pitch and width.
Passengers can choose either of the three economy tariffs available: Premium Economy Tariff, Tariff "Economy", Tariff "Promo" and Tariff Promo Light.
Business Class
The cabin crew of business class facilities is specially highly trained. They are also very friendly and attentive. Passengers can expect more baggage allowance, seat reservation service and priority service. In addition to this, passengers can access the food menu on board and fulfil their cravings. Lastly, the seats are very comfortable and have a generous amount of legroom.
Passengers can choose either of the three economy tariffs available: Tariff "Business", and Rate "Comfort".
In-Flight Entertainment
Ural Airlines does not provide passengers with in-flight entertainment systems or Wi-Fi service. However, it does provide passengers with an in-flight magazine. Moreover, passengers can pre-download content on their personal devices and watch it throughout the flight for entertainment purposes.
In-Flight Food
Ural Airlines provides passengers with food on board, however not all tickets include food in the ticket price. Moreover, passengers have the option of ordering food in advance. In addition to this, a wide range of hot meals, cold meals, snacks, beverages,etc. are available to choose from. Furthermore, the kind of meals and food available depend on the duration, travel class and destination of the flight. Lastly, following food options are available:
Russian breakfast
Circadian kitchen
Baby food
French breakfast
American breakfast
Vegetarian
Central Asian cuisine
German kitchen
Russian kitchen
Indian food
English breakfast
Italian breakfast
Food for babies
Sandwich
Asian food
Rybnoe
NOTE – Passengers can avail this service through the official website of Ural Airlines, at the ticket offices, by contacting the support service of the airline and through online check-in.
Frequent Flyer Program
Wings is the name of the frequent flyer program that Ural Airlines operates, its main purpose is to reward loyal passengers. Moreover, members have a chance of getting discounts every time they book a flight. Furthermore, passengers can get upgrades, discounts, baggage allowance, priority service depending upon the level of membership. Lastly, three levels of membership is available and they are:
Blue – given from the first flight
Silver – given when passengers make around 20 flights with the airline in 1 year
Gold – given when passengers make around 40 flights with the airline in 1 year
Ural Airlines Popular Flight Routes
Ural Airlines Route Map
route

What this artical helpful ?
Ural Airlines FAQ's
The airline operates both international and domestic flights.
Ural Airlines has its base in Koltsovo International Airport, Yekaterinburg, Russia.
Yes, you can book Ural Airlines tickets online through the official website.