Royal Jordanian Flight Reservations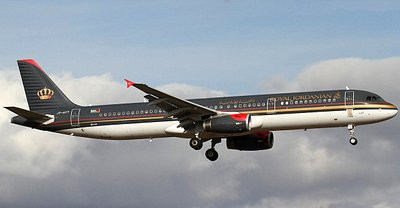 IATA : RJ
ICAO : RJA
CallSign : JORDANIAN
Founded : 1963
Key people : Samer Majali (President and CEO), Saeed Darwazeh (Chairman)
Country : Jordan
Office Address : Headquarters: Building 37, Mohammad Ali Janah Street,
City : Amman
Zip Code : 11118
Phone number : +962.6.5100000
Official Website :

http://www.rj.com/

Covid :

Covid 19 Updates
Royal Jordanian Information
Royal Jordanian (Arabic: الملكيَّة الأردنيَّة‬) was founded in 1963, and it was then known as Alia Airlines but has since changed its name. Moreover, this Airline is a flag carrier of Jordan. In addition to this, the Airline offers passenger flights within Mexico and across the United States. Furthermore, it has codeshare agreements with several airlines. For instance, Middle East Airlines, S7 Airlines, Etihad Airways, Alitalia, Oman Air, Turkish Airlines, Royal Air Maroc, American Airlines, Oman Air, Qatar Airways, British Airlines, and more.
Why Book a Flight with Royal Jordanian
Here are some of the top reasons why you should choose this Airline:
Extensive Route Network: Royal Jordanian offers flights to over 50 destinations in the Middle East, Europe, Africa, Asia, and North America.

Excellent Customer Service: Royal Jordanian is known for its superb customer service. The Airline has won numerous awards for its hospitality, including the Best Airline Staff Service in the Middle East at the Skytrax World Airline Awards.

On-Time Performance: Royal Jordanian is committed to providing reliable and punctual service.

In-Flight Comfort: Royal Jordanian offers comfortable seating, delicious meals, and a range of in-flight entertainment options to keep you entertained throughout your flight.
Royal Jordanian Hub and Destinations
https://www.rj.com/en/info-and-tips/our-hub-and-beyond/airport-destinations
Hub
Queen Alia International Airport (Amman)
| Destinations | Country |
| --- | --- |
| Abu Dhabi International Airport | United Arab Emirates |
| Aden International Airport | Yemen |
| Ahmedabad International Airport | India |
| Algiers International Airport | Algeria |
| Amsterdam Schiphol Airport | Netherlands |
| Ankara Esenboğa International Airport | Turkey |
| Athens International Airport | Greece |
| Baghdad International Airport | Iraq |
| Bahrain International Airport | Bahrain |
| Bangkok Suvarnabhumi Airport | Thailand |
| Barcelona–El Prat Airport | Spain |
| Basra International Airport | Iraq |
| Beirut–Rafic Hariri International Airport | Lebanon |
| Berlin Tegel Airport | Germany |
| Brussels Airport | Belgium |
| Bucharest Henri Coandă International Airport | Romania |
| Budapest Ferenc Liszt International Airport | Hungary |
| Cairo International Airport | Egypt |
NOTE- Apart from this, there are more destinations as well.
Cabin Classes
This Airline only offers two cabin classes on board: Economy Class and Crown Business Class.
Economy Class
https://www.rj.com/en/fly-rj/economy-class/economy-seats
Economy Class is the most basic cabin class available on Royal Jordan Airlines. However, it comes with satisfying and comfortable service for the budget traveler. Moreover, passengers can satisfy their appetites once onboard, and Royal Jordanian provides them with delicious cuisine. On long-haul flights, passengers can expect a choice of up to three main courses. Furthermore, complimentary service is also available to passengers. Lastly, in-flight entertainment is also available.
Seats in this cabin class will surely help the passengers feel fresh and energetic. The seats are spacious and cushioned and also have a generous pitch. Lastly, the centers have reading lights, individual fans, and a headrest cover.
Crown Business Class
https://www.rj.com/en/fly-rj/crown-class/crown-seats
Royal Jordanian's Business Class is perfect for passengers looking for high-end service and luxury onboard and on the ground. This travel class comes with a lot of benefits. Firstly, passengers get free access to Crown Class lounges to relax in a luxurious space before their flights. Secondly, passengers can enjoy baggage handling and avoid cues at the airport due to priority service. Next, onboard passengers also enjoy delicious Sri Lankan food and beverages. The food is prepared with care by experienced chefs.
Moreover, healthy food options are also available. Furthermore, the whole dining experience is "Crown Dining" worthy. Lastly, in-flight entertainment is available.
Seats on the aircraft provide maximum comfort to the passengers. In addition to this, it also provides a lot of privacy. The seats are spacious and have a lot of legroom; they can recline into flatbeds (on selected aircraft) and are also the best space on the craft to relax.
Booking Your Royal Jordanian Reservation
Choosing Your Dates
Choose your trip dates as the first step in making a reservation with Royal Jordanian. Remember that the peak travel period runs from mid-December to mid-April, and costs may rise.
Selecting Your Flights
After you've decided on your travel dates, it's time to book your flights. Royal Jordanian provides various travel choices, including nonstop flights from several Royal Jordanian cities to international and domestic destinations.
Choosing Your Seat
You can select your seat when making your reservation with Royal Jordanian. Make sure to choose your preferred seat when booking your Oman Air flight if you have one, such as an aisle or window seat.
How to access Royal Jordanian Manage Booking
Royal Jordanian offers an easy-to-use Manage Booking service that allows you to make changes to your booking quickly and conveniently. For example, you can modify your flight details, such as your seat selection, meal preference, and flight schedule, through the Manage Booking section on the Airline's website or mobile app.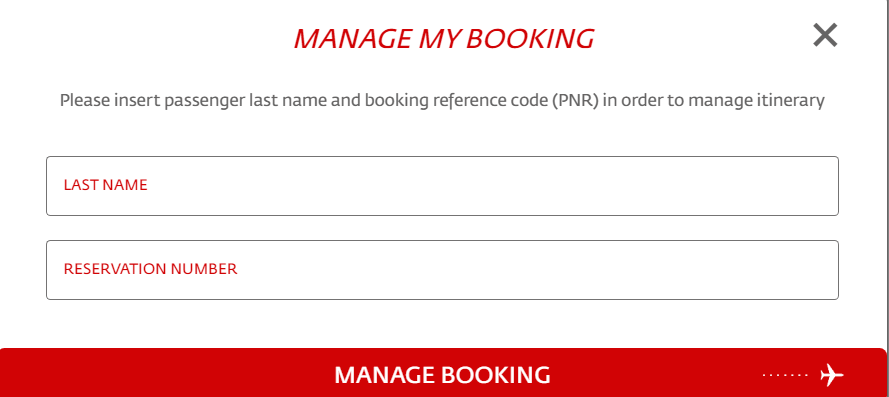 Flight Status
In "Manage my booking," passengers can go through the option of "Flight Status, where the passenger can check their flight status. Apart from the flight status, passengers can also update themselves on delays and cancellations.
Change or Cancel a Flight
Here are some methods that passengers can use to change or cancel the Royal Jordanian flight:
Phone:
You can also change or cancel your flight by calling the Airline's customer service.
Website:
Many airlines allow you to change or cancel your flight online. Simply log into your account on the Airline's website and navigate to the "manage booking" or "my trips" section.
In-person:
If you prefer to change or cancel your flight in person, you can visit the Airline's ticket counter at the airport.
Select Seats
Passengers on Royal Jordanian can pick their favorite seats during the booking process or through the Airline's Manage Booking service. Passengers can select their seats depending on personal taste and comfort, such as a window seat, an aisle seat, or a seat with more legroom.
Upgrade Your Seat
Passengers on Royal Jordanian can upgrade their seats to a higher class of service, such as Business or First Class, for increased comfort and luxury throughout their journey.
Add Special Requests
Royal Jordanian realizes that specific customers may have particular demands during their journey, such as dietary restrictions or medical concerns. Therefore, special requests can be added during the booking process or through the Airline's Manage Booking service.
Add Baggage
If you need to bring more baggage than your allowed baggage allowance, you can do so by paying an excess baggage fee. The fees vary depending on your destination and the extra luggage you must bring.
Tips for Using Royal Jordanian Manage Booking
If you are planning to use Royal Jordanian to manage booking, here are some tips to keep in mind:
1. Check the Deadline for Making Changes
Royal Jordanian has a deadline for making changes to your itinerary. Be sure to check this deadline before attempting to make any changes to your booking.
2. Keep Your Confirmation Number Handy
You will need your confirmation number to access Royal Jordanian managed booking. So keep this number handy in case you need to make any changes.
3. Check Your Flight Status Regularly
Even if you have already checked your flight status through Royal Jordanian, and managed to book, be sure to check it regularly, as flight schedules can change at any time.
In-Flight Entertainment
Royal Jordanian provides in-flight entertainment for the passengers, the back of the seats on the craft have TV screens on them. Therefore, passengers can view a selection of movies and TV shows, be it drama, comedy, romance, horror, etc. Passengers will indeed have an entertaining journey. Moreover, the in-flight entertainment system enhances the flying experience.
In-Flight Food
Royal Jordanian strives to provide the best quality food on board. Moreover, chefs take only the freshest ingredients to prepare high-quality and authentic food, which is exceptionally tasteful. In addition to this, the menu offers a wide array of delicious dishes that include local and international flavors. Lastly, a kid's meal is also available on board, catering to what youngsters like.
Drinks and beverages are also available alongside food and snacks. On flights shorter than 2 hours duration, a light snack and beverage is available. Whereas on longer flights, meals and drinks are available. In addition, alcoholic beverages are also available for passengers to enjoy.
Frequent Flyer Program
The royal club is the name of the Royal Jordanian frequent flyer program; it is to reward loyal customers. Essentially members of this program have the chance to earn miles in a variety of ways. For instance, they can earn miles when they fly with Royal Jordanian Airline or its partners, if they make transactions with any non-airline partners, etc. Furthermore, they can use these miles and benefit from many rewards—cabin upgrades, extra baggage, and many more. Lastly, joining the program costs nothing, and three tiers of membership are available. Refer to below for details:
Tier
To Qualify
To Maintain
Miles
Segments
Period
Miles
Segments
Period
Silver JAY
15,000
14
12 months
12,000
12
12 months
Gold SPARROW
40,000
12
12 months
30,000
26
12 months
Platinum HAWK
65,000
46
12 months
110,000
80
24 months
Customer Reviews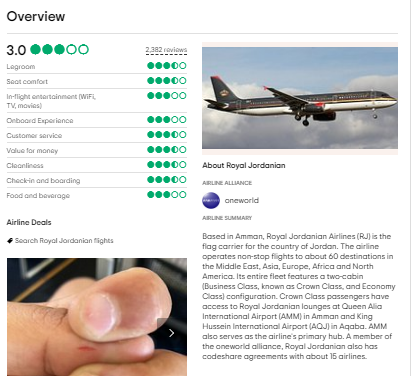 Customer Service
https://www.rj.com/en/unused-items/royal-plus-old/contact-us
Phone Number :
+962.6.5100000
Email Address :
Royal Jordanian Popular Flight Routes
Royal Jordanian Route Map
route

What this artical helpful ?
Royal Jordanian FAQ's
No, the airline does not have wifi.
Yes, the airline has been listed as top 20 safest airlines in the world.