Book Norwegian Air Shuttle ASA Flight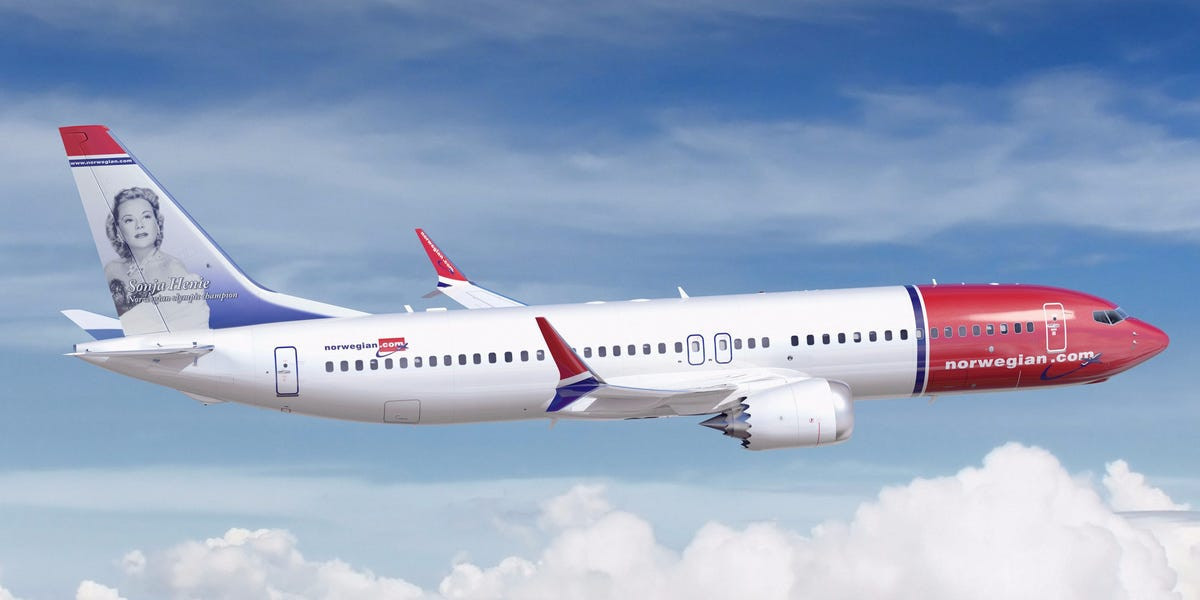 Norwegian Air Shuttle Overview
The low-cost airline of Norway, originally known as Norwegian Air Shuttle ASA. The airline is more popular with the name Norwegian. The airline is the fourth largest low cost airline in Europe. Norwegian was founded in 1993 on 22 January.
After operating for many years, the airline doesn't have such a huge fleet size but they have many fully owned subsidiaries which make the fleet size to 132 aircraft. Currently, the airline is running under the guidance of CEO Jacob Schram, Chairman Niels Smedegaard, and CEO of international Norwegian Air, Tore Jenssen.
Airline alliance airlines and codeshare programs
After being a part of the A4E alliance, the airline has the advantage to share the benefits to their customers within Europe. The alliance group creates a win-win situation for all. Alongside the alliance group, passengers can find out the codeshare partners too.
Codeshare partners provide better services and extra flight services in case of emergency. Listed below are the codeshare partners.
---
Airline destinations and hub airports
After flying for years over more than 100s of destinations with 132 aircraft, Norwegian almost covers all five continents and connects the world from each other. Flying with Norwegian will give you a better experience with reasonable fare prices for such beautiful destinations. Albania, Bulgaria, Croatia, Czech Republic, Cyprus, Denmark, Estonia, Finland, France, French Guiana, Germany, Greece, India, Italy, Lithuania, Morocco, Netherlands, Portugal, Slovakia
They in total have 3 main hubs
Other than that the headquarters is located at Diaman ten or Fornebu, Norway.
---
Economy Class
As the airline is a low-cost carrier, they don't offer numerous classes. However, economy and premium economy can be found, which are offered by the airline.
This low-cost ticket delivers pretty good ease to those who are touring. Pax are provided with inflight meals in case they're traveling long-haul accompanied by an inflight entertainment system. Those who are traveling for a shorter distance will be provided with Wi-Fi and paid snacks or meals on board.
On long-haul flights, you are offered meals, along with a headset and blanket. The airline also offers lowfare+ and flex, the cost of these tickets are relatively low, however, with these tickets you are offered a paid blanket and headset.
---
Premium Economy Class
With this ticket, you get a permit to lounge at a few airports and priority boarding at some airports. This ticket enables you to carry two 20 kg bags and pre-reservation of your seat. Pax are offered dinner along with complimentary beverages.
The seats in this class are extremely comfortable with a void of around 109-117cm and offer around 140cm of spacious legroom.
Airlines does not have business and first class.
---
In-Flight Entertainment and Meal
The airline offers sufficient to keep you entertained throughout the flight. Pax are provided with onboard Wi-Fi so that they can browse any sort of video they need. The inflight entertainment system offers an ample amount of movies and TV shows, furthermore, you could be able to browse through the details of the trip.
The meal service offered by the airline depends on your flight. These are mainly divided into two parts i.e. long-haul flights and the rest of the flights. Economy pax will be provided with three-course food and breakfast. However, the same is needed to be paid for in case you have a low fare ticket.
Additional facilities are provided to those traveling in business class. Besides side meals and sweets, they are offered a 3-course meal. Snacks are needed to be purchased on board.
---
Frequent Flyer Program
Norwegian Reward is the frequent flyer program for Norwegian Airlines. With a membership in this club passengers can enjoy exciting offers and deals with the points you collect. The club is for those loyal members who frequently fly with the airline.
You can earn points with every flight you fly with Norwegian. As you earn more and more points you can get more rewards. You will earn points on every sixth flight you take. These are reward points and you can use them for 12 months.
Use these reward points for booking flights to any destination. You can also use these points for hotels and car rentals. There are also cash points which you can use with any flight you book. You can earn these cash points every time you fly with Norwegian Airlines.
Norwegian Air Shuttle ASA Popular Flight Routes
Norwegian Air Shuttle ASA Route Map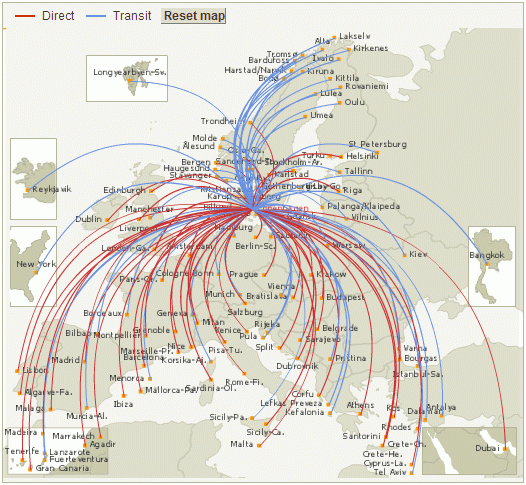 What this artical helpful ?
Norwegian Air Shuttle ASA FAQ's
Yes, you can get a wheelchair on board with Norwegian Air.
Yes, dogs can travel on board but there are certain terms and conditions that you have to comply with.
Yes, ladies less than 28 weeks pregnant can fly without a medical certificate.