Book GOL Airlines Flight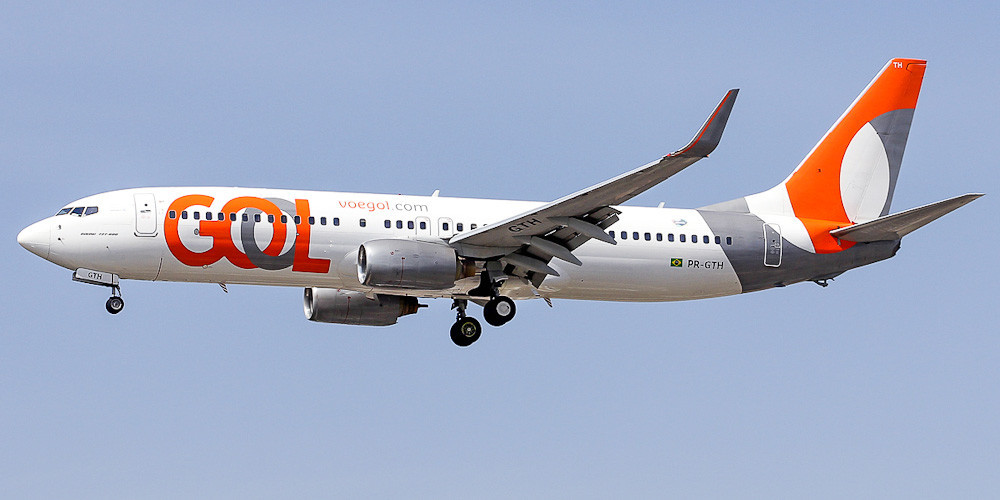 IATA : G3
ICAO : GLO
CallSign : GOL
Founded : 2000
Key people : Paulo Kakinoff, Constantino de Oliveira, Constantino de Oliveira Junior
Country : Brazil
Office Address : Praça Comandante Lineu Gomes s/n, Portaria 3 - Prédio 3
City : Sao Paulo
State : State of Sao Paulo,
Zip Code : 04626-900
Phone number : 00 55 300 115 2121
Official Website :

http://www.voegol.com.br/en

Covid :

Covid 19 Updates
GOL Airlines Overview
GOL Airlines was founded in 2001 by Brazilian businessman Constantino de Oliveira Junior, with the goal of providing affordable air travel options in Brazil. The airline launched its first flight in January 2001, and since then has grown to become one of the largest airlines in Brazil, with a fleet of over 130 aircraft and flights to over 75 destinations. In 2007, GOL Airlines became the first low-cost carrier in Latin America to be listed on the New York Stock Exchange.


GOL Airlines Hub and Destinations
Here is a table showing GOL Airlines' main hub and some of its domestic and international destinations:
Hub
São Paulo–Guarulhos International Airport
| Domestic Destinations | International Destinations |
| --- | --- |
| Belém | Buenos Aires, Argentina |
| Brasília | Asunción, Paraguay |
| Campinas | Lima, Peru |
| Campo Grande | Santa Cruz de la Sierra, Bolivia |
| Cuiabá | Santiago, Chile |
| Curitiba | Montevideo, Uruguay |
| Florianópolis | Punta del Este, Uruguay |
| Fortaleza | Miami, United States |
| Foz do Iguaçu | Orlando, United States |
| Goiânia | Quito, Ecuador |
| João Pessoa | Cancún, Mexico |
| Joinville | |
| Londrina | |
| Maceió | |
| Manaus | |
| Natal | |
| Navegantes | |
| Palmas | |
| Porto Alegre | |
| Porto Seguro | |
| Recife | |
| Rio de Janeiro–Galeão | |
| Salvador | |
| São Luís | |
| São Paulo–Congonhas | |
| Teresina | |
| Uberlândia | |
Please note that this table may not be exhaustive and GOL Airlines may have additional destinations that are not listed here. Additionally, routes may be subject to change depending on airline schedules and policies.
GOL Airlines Travel Classes
This airline only offers two travel classes:
Economy Class: This is the standard class of travel on GOL Airlines, offering comfortable seats with adjustable headrests and adequate legroom. Passengers are also provided with a complimentary snack and beverage service during the flight.

GOL Premium Economy: This is the premium class of travel on GOL Airlines, offering extra legroom, wider seats, and greater recline. Passengers in this class also receive a complimentary meal service, as well as priority boarding and baggage handling.
It's worth noting that GOL Airlines' Premium Economy class is not available on all flights and routes, and availability may vary depending on the specific aircraft and destination.
GOL Airlines: Unique Qualities
GOL Airlines has several unique qualities that set it apart from other airlines:
Online check-in: GOL Airlines allows passengers to check in online up to 7 days before their flight, which can save time and make the boarding process smoother.

Flexible fare options: GOL Airlines offers several fare options, including a basic fare that allows passengers to choose additional services for an extra fee. This flexibility allows passengers to customize their travel experience and only pay for the services they need.

Hub location: GOL Airlines is based at São Paulo–Guarulhos International Airport, which is a major hub for air travel in South America. This location allows for easy connections to other destinations throughout the region.

Partnership with Delta Air Lines: GOL Airlines has a partnership with Delta Air Lines, which allows passengers to earn and redeem frequent flyer miles on both airlines. This partnership also offers seamless connections between the two airlines' networks.

Environmental sustainability: GOL Airlines is committed to reducing its environmental impact through initiatives such as using biofuels and implementing more efficient aircraft operations. The airline has received several awards for its sustainability efforts.
GOL Airlines: A Look at Customer Reviews
GOL Airlines has received mixed customer reviews, with some passengers praising the airline for its affordability and reliable service, while others have criticized it for its customer service and flight delays.
Positive reviews often mention the airline's competitive pricing and comfortable seating in both Economy and Premium Economy classes. Some passengers have also praised the airline's online check-in process and the convenience of its hub location in São Paulo.
However, negative reviews often focus on delayed or cancelled flights, as well as poor customer service. Some passengers have reported long wait times and difficulty getting in touch with customer service representatives. In addition, there have been complaints about the airline's baggage handling procedures and fees.
Overall, while some passengers have had positive experiences with GOL Airlines, others have had negative experiences that highlight areas where the airline could improve its services and customer support.
GOL Airlines:
In-Flight Entertainment
GOL Airlines provides wifi on board to the passengers. By connecting their personal devices to the GOL wifi passengers can easily access a wide range of movies, TV shows, and numerous songs through GOGO entertainment. Moreover, passengers can download the GOGO entertainment app prior to the flight. Lastly, wifi service is not free of cost.
Different internet packages are available, so as to suit different needs. The packages are as following:
Messenger Package – passengers can use popular messaging apps.

Light package – passengers can do light browsing

Max Package – passengers can stream content from their fav apps like netflix or spotify.
GOL Airlines: In-Flight Food
Here is a table showing the in-flight food options for different cabins on GOL Airlines:
| Cabin | In-flight Food |
| --- | --- |
| Economy Class | Complimentary snack and beverage service, with additional food and beverage options available for purchase on select flights. |
| GOL Premium Economy | Complimentary hot meal and beverage service, as well as a snack and beverage service later in the flight. Vegetarian and other special meal options are available upon request. |
Please note that the specific food options may vary depending on the length of the flight and the destination. Additionally, passengers with dietary restrictions or other special requests should notify GOL Airlines in advance to ensure that their needs can be accommodated.
GOL Airlines:
Frequent Flyer Program
SMILES is the name of GOL Airlines frequent flyer program, it is to reward loyal passengers. So essentially every time passengers fly, they have the opportunity to collect points and redeem them on GOL Airlines as well as other associated airlines. For instance Aeromexico, American Airlines, Air Canada, Air France, Delta, Copa Airlines, Korean Airlines and more. These benefits and rewards will surely make the travel experience seamless.
GOL Airlines:

Customer Service

GOL Airlines provides several ways for customers to contact their customer service team:
Phone: Customers can call the GOL Airlines customer service center at +55 11 5504-4410 (international) or 0800 704 0465 (Brazil only) for assistance with their flight bookings or other inquiries.

Email: Customers can send an email to the GOL Airlines customer service team at [email protected] for assistance with their flight bookings or other inquiries.

Social Media: Customers can reach out to GOL Airlines via their social media channels, including Facebook and Twitter, for assistance with their flight bookings or other inquiries.

Contact Form: Customers can also fill out a contact form on the GOL Airlines website to request assistance with their flight bookings or other inquiries.
It's worth noting that GOL Airlines' customer service availability may vary depending on the time of day and the specific inquiry. Additionally, response times may vary depending on the volume of inquiries received.
GOL Airlines Popular Flight Routes
GOL Airlines Route Map
route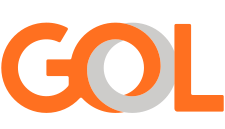 What this artical helpful ?