Book Egyptair Flight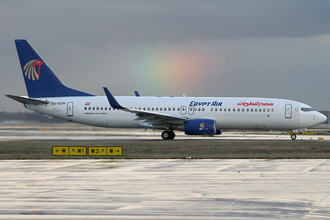 IATA : MS
ICAO : MSR
CallSign : EGYPTAIR
Founded : 1933
Key people : Captain Ahmed Adel (chairman & CEO​ of Egyptair Holding Company), Hisham El-Nahas (chairman and CEO​ of Egyptair)
Country : Egypt
Office Address : Cairo International Airport, Terminal 3, Departure Hall
City : El Nozha
State : Cario,
Zip Code : 11843
Phone number : +202 2696 6798, +202 9007 0000
Official Website :

http://www.egyptair.com/

Covid :

Covid 19 Updates

Twitter :

https://twitter.com/EGYPTAIR

Facebook :

https://facebook.com/EGYPTAIR
Egyptair Overview
EgyptAir happens to be Egypt's national flag carrier. The fact that it has been a member of Star Alliance since 2009, means that it can connect passengers from Middle East to Europe, Southeast Asia and even Far East. This airline is one of the world's pioneer airlines, it started back in May 1932. In addition, it is the world's seventh carrier and so is a treasured airline brand. Moreover, the objective of this airline is to firstly provide top-notch service to the customer. After this follows profitability, professionalism, high staff motivation, etc.
Egyptair destinations and airport hubs
Cairo International Airport (CAI) is the base of the airline. It flies to more than 80 destinations.It flys to over 13 domestic destinations and 65 international destinations. For instance, some of the destinations are London, Abu Simber, Athens, Istanbul, Manchester, Paris, Barcelona, Lusala, Oslo, Entebbe Suhag, Dar-Es-salaam, Casablanca, Barcelona, Berlin, Madrid.
Egyptair Travel Class
This airline has three travel classes. Namely, first class, business class and economy class.
First Class
This is the highest tier cabin that this airline offers by, it is the perfect blend of luxury and comfort.
Business Class
The cabin crew of business class facilities goes through specific training. They are very friendly and attentive. Moreover, this class of travel is available on all long-haul flights. An added perk of flying business class is that the passengers can access the Lounge at the airport. Consequently they can enjoy a meal or drink at the lounge. Passengers can relax as seats on the flight provide premium comfort. To pass time on the flight passengers can view movies and shows on their flat TVs and also order food off the menu. Lastly, they can enjoy the amenities kit provided by the airline.
Economy Class
The economy class facilities are very affordable and comfortable style of traveling, whether flying domestic or international. In the flight passengers can enjoy refreshments and snacks. Passengers can expect a meal consisting of maybe salad, pasta or even grilled chicken on longer flights. However, this is subject to change according to the destination. Lastly, passengers can expect the most comfortable and spacious seat due to the design. If a passenger requires a specific seat then a fee is applicable for that. Prices of the fee is may change according to destination.
In-flight entertainment
The passengers can sit back and relax while they browse through the vast collection of movies and TV shows. Some crafts of this airline also offer wi-fi services on board, this service is chargeable. The charge starts from $ 2 per 5 Mega up to $ 23 per 100 Mega. Additionally, passengers can also use their mobile phone for onboard communication. International roaming rates will be applicable and mobile phone use if prohibited when the sign is illuminated.
In-flight food
Depending on the time of the flight, passengers can expect delicious and fresh snacks, food and beverages. Moreover, all of this is complementary so passengers can really enjoy the service without worrying about it. In addition to this, special meals are provided on board. These special meals come without any extra charge. For instance, some special meals are hindu meals, kosher meals, seafood meals, vegetarian meals, meals for infants, etc.
Frequent Flyer program
EgyptAir Plus is the frequent flyer program that EgyptAir operates. You get closer to free benefits, upgrades and flights the more you fly with the airline. Additionally, the airline offers four types of frequent flyer program. These include Blue card, Silver card, Platinum card and Golden card. Passengers can redeem miles for one-way award tickets and roundtrip award tickets for half the amount of a roundtrip ticket on EgyptAir along with Star Alliance airlines. In addition they also can also redeem the miles for upgrades on Star Alliance and EgyptAir. Lastly, passengers can use miles for excess baggage awards when playing with EgyptAir. Star Alliance is the 'plus' feature of the frequent flyer program. Members can earn and redeem on various airline networks that go around the world.
For more information please visit www.egyptairplus.com/MS_Member_WebSite/frequent.jsp
Egyptair Popular Flight Routes
Egyptair Route Map
Route details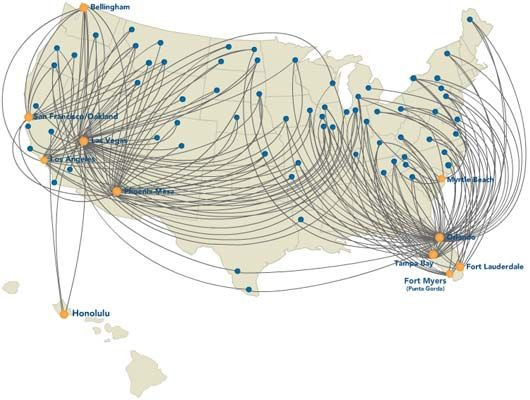 What this artical helpful ?