Copa Airlines Flight Reservations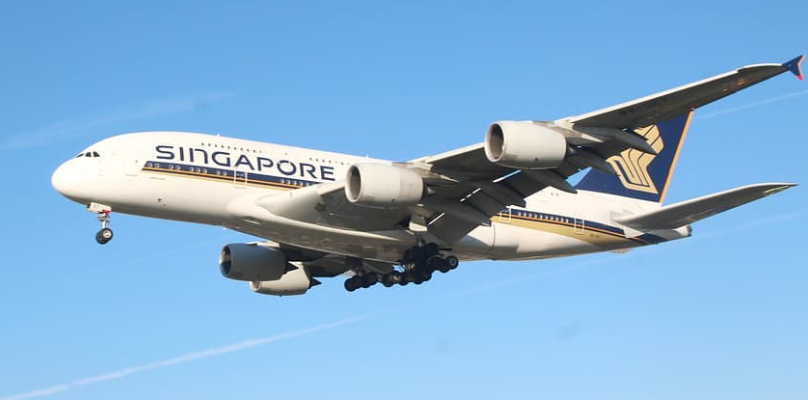 Copa Airlines Information
Copa Airlines is a Panama company founded in 1947. It is under the name of Compañía Panameña. It began operations with three domestic flights. But, in 1966, it opened its first international destination to San José, Costa Rica. In the 1980s, it withdrew from the domestic market to focus on international flights. Its headquarters are in Panama, and it has a subsidiary in Colombia. Copa Airlines has a modern fleet of over 90 aircraft, including Boeing 737-800 and 737 MAX 9 planes. The airline has also placed orders for the Boeing 737 MAX 10 and the Embraer E190-E2.
Why Book Flight with Copa Airlines
Copa Airlines could be an excellent option for your next flight if you're planning a trip to destinations in North, Central, or South America, as well as the Caribbean. Here are some reasons why you might want to book a flight with Copa Airlines:
Extensive route network - Copa Airlines operates flights to more than 80 destinations in 33 countries across the Americas and the Caribbean, making it a convenient option for travelers exploring the region.
Competitive fares - Copa Airlines offers competitive fares for both Business Class and Economy Class travel. The airline also frequently provides promotions and discounts on its flights.
Generous baggage policy - Copa Airlines has a generous baggage policy that allows passengers to check up to two bags for free on most flights. This can be especially beneficial for travelers who need to pack more for longer trips.
In-flight entertainment - Copa Airlines offers in-flight entertainment on most of its flights, with a selection of movies, TV shows, music, and games. This can help make your flight more enjoyable and help pass the time.
Excellent customer service - Copa Airlines is known for its superb customer service, with friendly and helpful staff willing to go above and beyond to assist passengers.
Copa Airlines Destinations and Hub Airports
At present, Copa Airlines in America is the one that connects all the continent countries. This network also builds through the Panama Tocumen International Airport. Hence, here this airline is one of the leading airlines.
They are transporting passengers and cargo to various destinations in:
North America
Caribbean
Central and South America
Its hub is at the Tocumen International Airport in Panama and offers different destinations and incidences than other hubs in Latin America. It is also known as the Hub of the Americas, where you will get Copa Airlines Reservations anytime. It's positioning itself as the best-connected airport in the region.
Moreover, international destinations include:
Rio de Janeiro
Montevideo
Orlando
Los Angeles
New York
Bogota
Punta Cana
MexicoCity
Recife
Iquitos in Peru
Cabin Classes
Copa Airlines offers two cabin classes on most of its flights: Business Class and Economy Class.
Business Class
Business Class passengers enjoy a premium experience with various amenities and services designed to make their flight more comfortable and enjoyable. Some of the features of Copa Airlines Business Class include:
Priority check-in and boarding
Lounge access
More spacious seats with extra legroom
Personal entertainment screens
Premium meals and beverages
Additional baggage allowance
Economy Class
Economy Class is the standard cabin class offered by Copa Airlines. Passengers can choose between Classic and Basic fares, offering fewer amenities but lower prices. Some of the features of Copa Airlines Economy Class include:
Standard check-in and boarding
Comfortable seats with adjustable headrests
Personal entertainment screens or shared screens in the cabin
Complimentary meals and beverages
One carry-on bag and one individual item allowed on board
Generous baggage allowance for checked bags
Copa Airlines Manage Booking
Copa Airlines Manage Booking offers a range of features that allow you to modify your reservation according to your needs, such as Modifying your itinerary, Selecting your preferred seat, Requesting special assistance, Adding extra baggage, Upgrading your heart, and Updating your contact information. You can access this feature on the Copa Airlines website or mobile app by entering your booking reference and last name. In addition, passengers can customize their travel plans with various tools that Copa Airlines manages booking offers. You can manage bookings for Copa Airlines in several ways, including the following:
Flight Status
Additionally, travelers may choose their seats in advance, with Copa Airlines managing to book. Therefore, people who want to sit with their travel companions or have specific seating preferences may find this function helpful.
Change Flight/Cancel Flight
To cancel your Copa Airlines flight, you can do so through the following methods:
Copa Airlines Website:
Passengers can change or cancel their Copa Airlines flight online by logging into their booking on the Copa Airlines website. The refund amount will depend on the ticket type and fare rules.
Phone:
Passengers can also change or cancel their Copa Airlines flight by calling the Copa Airlines customer service center. The customer service representative will assist with changing or canceling the booking and processing any applicable refunds.
Airport:
Passengers can change or cancel their Copa Airlines flight at the airport check-in counter. However, fees may apply, and refunds may be limited depending on the ticket type and route.
Select Seats
Another helpful feature of Copa Airlines Manage Booking is the ability to select your seats. This is especially important if you have a specific seat preference or want to ensure that you sit with your travel companion. Go to your itinerary and select the "Select Seats" option to choose your seats. You'll then be able to see a seating map of the aircraft and select your preferred seats. Note that some hearts may come with an additional fee.
Upgrade Your Seat
Upgrading your seat can provide added comfort and convenience during your flight with Copa Airlines. Whether you're looking for more space, better amenities, or a premium travel experience, the airline offers a range of upgrade options to meet your needs.
Add Special Requests
Copa Airlines offers several types of special requests for their flights, including:
Dietary Requirements: If you have any special dietary requirements, you can request a special meal on your flight. This includes options such as vegetarian, gluten-free, and kosher meals.
Medical Assistance: If you require medical assistance during your flight, you can request special assistance. This includes options such as wheelchair assistance and oxygen supply.
Special Needs: If you have any special needs, such as traveling with a service animal or requiring special seating, you can request a special. Assistance.
Add Baggage
If you need to bring more baggage than your allowed baggage allowance, you can do so by paying an excess baggage fee. The fees vary depending on your destination and the extra luggage you must bring.
In-Flight Entertainment and wifi
Copa Airlines Reservations come up with an on-board entertainment system. It allows you to choose from various movies and television series.
The fleet of Boeing planes facilitates with a radio antenna allowing. You can tune in to 12 radio stations from the comfort of your seat.
The airline also has an on-board magazine, "Panorama of the Americas." It contains an exciting reading of various travel destinations, science, world economics, technology, etc.
High chairs, car seats, and folding baby carriages are allowed to check in for passengers traveling with infants.
In-Flight Food Services
In the cases of customers asking for special meals based on their religious beliefs, special diets, or medical reasons, there are fruit dishes, vegetarian and Kosher food.
On booking Copa Airlines Reservations, you will get Food and drinks served on all flights. This will be subject to the time of day if flying at breakfast, lunch, or dinner on short-time flights. It can be a light kind of meal or else snacks used to be available.
On long-time flights, there is a warm meal on board for economy passengers.
Different Dietary Requirements
Copa Airlines passengers can order a different meal on International flights per their dietary needs. A passenger has to place the order 24 hours before flying. The official Copa Airlines website has the option. They can also contact the Copa Airlines Booking team or Substitute Service Team of the Airlines they made a reservation with.
Frequent Flyer Program
Copa Airlines has a frequent flyer program called ConnectMiles, which allows members to earn miles for flights, hotel stays, car rentals, and other activities. Here are some critical details about the program:
Earning miles
ConnectMiles members can earn miles by flying with Copa Airlines and its partner airlines in the Star Alliance network. Members can also earn miles by using the services of partner hotels, car rental companies, and other partners.
Redeeming miles
ConnectMiles members can redeem their miles for flights, upgrades, hotel stays, car rentals, and other rewards. The miles required for each tip vary depending on the route and availability.
Elite status
ConnectMiles has three elite status levels: Silver, Gold, and Platinum. Members can earn select groups by flying a certain number of miles or segments with Copa Airlines or its partner airlines. In addition, elite members enjoy benefits such as priority check-in, boarding, and baggage handling, as well as access to airport lounges and other perks.
Family accounts
ConnectMiles allows members to create a family account, which allows up to six family members to pool their miles and earn rewards faster.
Promotions and bonuses
ConnectMiles frequently offers promotions and bonuses for members, such as bonus miles for booking flights or using partner services.
Copa Airlines Customer Reviews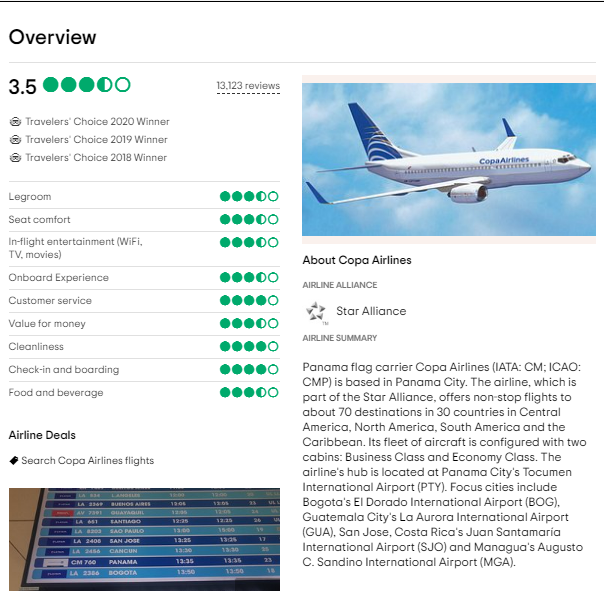 Customer Services
Phone Number
Passengers can call the Copa Airlines customer service center at 018000 112600 to speak with a representative about their booking, change, cancellation requests, baggage inquiries, or other issues.
Email
Passengers can email Copa Airlines at [email protected] with questions or concerns about their booking, flight, or other matters.
Copa Airlines Popular Flight Routes
Copa Airlines Route Map
no reoutes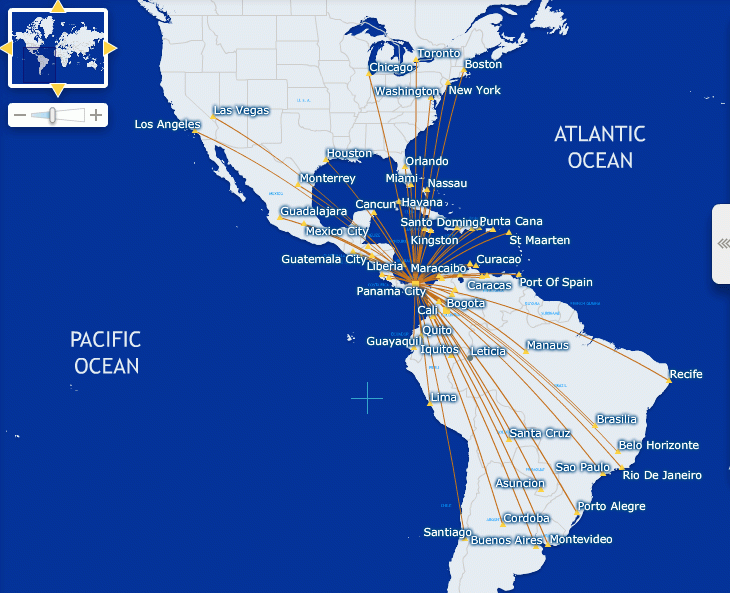 What this artical helpful ?
Copa Airlines FAQ's
Firstly and most importantly, you can make changes to your itinerary by contacting the Reservation Center. You can also visit one of the Sales Offices.
However, please note that you may have to pay a change fee or fare difference depending on your ticket fares' terms and conditions. This is because the same fare that you purchased at first may no longer be available.
Therefore, as a result of the COVID-19 crisis, we have relaxed our change policies, giving you the option to change your itinerary at no change fee. You may visit the policy condition.
Firstly, if your ticket is eligible, you will receive a refund to your original form of payment. Non-refundable government taxes and fees will also not be refunded.
Due to the high volume of applications due to the COVID-19 crisis, this process can take up to 8 weeks.