Book American Airlines Flight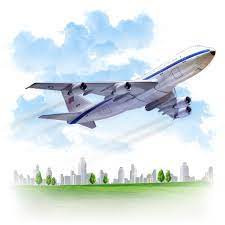 IATA : AA
ICAO : AAL
CallSign : AMERICAN
Founded : April 15, 1926 (earliest predecessor airline as American Airways, Inc.)
Key people : Doug Parker (Chairman & CEO) | Robert Isom (President) | Stephen Johnson (Executive Vice President, Corporate Affairs) | Derek Kerr (Executive Vice President and CFO)
Country : United States
Office Address : 1 Skyview Drive Fort Worth, TX 76155
City : Fort Worth
State : TX,
Zip Code : 76155
Phone number : +1-800-433-7300
Official Website :

https://www.aa.com/

Covid :

Covid 19 Updates

Twitter :

https://twitter.com/AmericanAir

Facebook :

https://facebook.com/AmericanAirlines
BEFORE MAKING AMERICAN AIRLINES BOOKING, YOU SHOULD KNOW FLIGHT CHECK-IN, BAGGAGE FEE, FLIGHT STATUS, CANCELLATION POLICY, AND REFUND WHILE BUYING TICKETS.
---
American Airlines Reservations & Overview
American Airlines got authorized in the year 1926 in Chicago, Illinois of the U.S. The airlines was established with the fusion of two different organizations-Roberson Aircraft Corporation and Colonial Air transport. Later in time, they got fused again into Aviation airlines. In the year 1929, it was renamed as American airlines. In 2011, American airlines got merged with U.S airways by keeping the same name. This lead for both the airlines to develop into the largest airlines in the united states.
In 2020, American airlines got the largest commercial airlines as per fleet size. It consists of 874 aircraft combine with Boeing and Airbus. They are the largest operator of A3320 series aircraft, A319, and A321 variants. Also, American Airlines is the second-largest operator for variants like 737-800.
---
American Alliance Airlines and Codeshare Programs
American Airlines is a member of the Oneworld alliance. They have codeshares agreement with Fiji Airways, Hawaiian Airlines,  Alaska Airlines,  British Airways, Interjet, Japan Airlines, JetBlue Airways
---
American Airlines Destinations and Hub Airports
American airlines combined a network of 6,800 flights on daily basis to 350 destinations in 50 plus countries. The airlines serve 95 domestic and 95 international destinations on five different continents. American Airlines' largest hub airport is located in Dallas/Fort Worth(DFW) from where you can book your American Airlines Reservations anytime. American with American Eagle runs out other 9 hub airports at:
Charlotte,
Chicago-O'hare,
Dallas/Fort Worth,
Los Angeles,
Miami,
New York-JFK,
New York-LaGuardia,
Philadelphia,
Phoenix-Sky Harbor,
Washington-National.

---
American Airlines booking in the Class of Services
Economy class
American Airlines' main cabin is the basic and lowest economy that was found in all regional and mainline aircraft. The seat range in this economy class is 30-32 inches of pitch and 17-18.5 inches in width. Whether you have a booked American Airlines Reservations or planning to book your seat in economy class, get it without any doubt and enjoy the legroom as "More Room Throughout Coach". The basic economy is present in the main cabin and has restrictions. In May 2017, airlines made changes by adding seats to Boeing 737 MAX jetliners.
Main cabin extra
American Airlines main cabin extra has more than 50 seats. The setas are allotted in many mainline and American Eagle regional aircraft fleets. The main cabin extra (economy plus product) has complimentary alcoholic beverages and extra pitch than of the main cabin. The airlines still hold onto the main cabin extra even after launching their new premium economy. At the time of booking your American Airlines Reservations you can choose one of the best options that suit you for your trip.
Premium economy
American Airlines announced its premium economy cabin on December 9, 2015. Premium economy was allotted afterward for airlines like Boeing 787-9s, Boeing 777-200s, Boeing 787-8s, and Airbus A332-220s. American premium class comes up with wider seats, complimentary two checked bags, drinks, magnify food menu, and prior boarding.
Flagship Business
Premium cabin is the American Airlines Flagship Business class that you can choose at the time of American Airlines Reservations on a specific flight. Flagship Business offers fully lie-flat seats. It is present in all Airbus A330-200s, Boeing 777-200ERs, Boeing 787-8s, and Boeing 787-9s.
Flagship First
American Airlines Flagship First is the International first class. The first-class is present in airlines Boeing 777-300ERS. This class has seats in 1-2-1 reserve herringbone configuration and fully lie-flat. Flagship First class has complimentary options like great food, beverage menu, and more amenities with lounge access
Transcontinental
American airlines transcontinental is especially available in 17 Airbus A321s. Moreover, it is present in specific transcontinental routes between New York JFK to Los Angeles and San Franciso, and Boston to Los Angeles.
---
Frequent-flyer program
American Airlines Frequent Flyer program is AAdvantage and was introduced on May 1, 1981. In the year 2011, AAdvantage was having over 67 million members and it remains the largest frequent flyer program till that year. The airlines have an AAdvantage co-brand credit card to add additional services on American Airlines Reservations online. The card offers benefits and issued by CitiCards subsidiary of Citigroup, and Barclaycard present in the United States, and many more. American airlines program miles allows the member to redeem tickets, discounts, and free car rentals, merchandise, hotel stay, and other services and products. Moreover, the AAdvantage's most active members are given more premium advantages like prior boarding, separate check-in, and many free upgrades.
American Airlines Popular Flight Routes
American Airlines Route Map
No route details.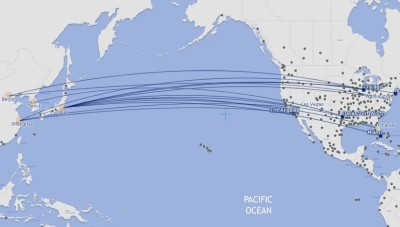 What this artical helpful ?
American Airlines FAQ's
You can travel or buy American Airlines Reservations tickets on Tuesday, Wednesday, and Thursday for United states flights. However, you can travel on weekdays for international flights but not usually.
You can call American Airlines customer care service by dialing 1-800-433-7300.