Alitalia Flight Reservations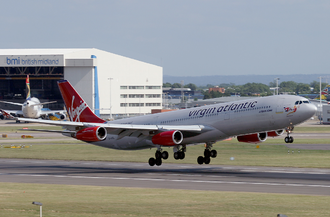 Alitalia Overview
Alitalia is the largest Italian airline, it is also the flag carrier for the same. The airline was established in 2009 and flew 50 million passengers within the first 2 years of running. Etihad Airways partly owns it and moreover it happens to be the member airlines of the Etihad Airways Partner alliance. In addition, the airline flies across Europe and also, to parts of North America and Asia.
Alitalia Hub and destination
It operates from a hub in Leonardo da Vinci–Fiumicino Airport (FCO), as well as Milan Linate Airport (LIN). Alitalia operates scheduled flights to more than 90 destinations, these include both domestic and international flights. For instance ,the airline connects to destinations in Denmark, Egypt, France, Germany, India, Japan, Maldives, Mexico, Russia, etc.
Alitalia Travel Class
Magnifica Class
Passengers can experience the best service and the best Italian cuisine on board. They can enjoy the privilege of SkyPriority at the airport, this includes priority check in, boarding gates and security lines. In addition, Passengers can also carry 2 baggage up to 32kg. At the airport along with SkyPriority passengers can also experience the Casa Alitalia lounges.
On board there are maximum efforts put in to make the journey comfortable. The seats can recline 180 degrees to a horizontal position, they also have a massage function in them to help them relax and enjoy the traveling. Passengers can watch whatever they please on their personal screens, they can choose from the range of gaming, television options available. Subsequently, they can savor dedicated and exclusive food choices. In addition, the airline also provides its customers with a night kit, Salvatore Ferragamo cosmetic bag and porcelain. Above all this, passengers can stay connected to their friends and family on ground as wi-fi is available on board.
Business Class Medium Haul
The cabin crew of business class facilities is specially highly trained. They are very friendly and attentive. Firstly, passengers can access the Cas Alitalia Lounge and the dedicated check-in desks. Secondly, passengers can also carry 2 baggage up to 32kg. Thirdly, The flights are equipped with Leather Recaro seats and with only 4 seats in a row, the passengers can enjoy the space and comfort. Lastly, passengers can also savor food choices inspired by Italian tradition along with a wide range of drinks and wine. Above all, wi-fi will be provided on board.
Premium Economy class
The Premium economy class facilities are very affordable and comfortable style of traveling. In the flight passengers can enjoy drinks and hot meals. Passengers can carry two baggage each weighing 23 kg. In addition, a selection of magazines, movies, movies, tv shows are available in the flight for entertainment purposes. Further, the seats have a lot of legroom and can recline back up to 120 degrees. Above all, wi-fi will be provided on board.
Economy Class
Alitalia Economy Class is a very convenient and comfortable option for the passengers. A selection of magazines, movies, movies, tv shows are available in the flight for entertainment purposes. Finally, The seats formation on a narrow-body aircraft is 2 x 2 or 3 x 3. Meanwhile on a wide body aircraft, there is a 2 x 2 or 3 x 3 seat formation. And of course, wi-fi will be provided on board.
In flight services
All passengers taking international flights can enjoy hundreds of TV programs, 80 movies, many kids programs and interactive games. Indeed, The range of movies, music and tv shows are the latest and greatest entertainment specially tailored for the passengers. Additionally, The passengers can also access wi-fi to keep in touch with people, there are various wi-fi packages available to choose from.
In flight food
Magnifica Class passengers can enjoy hot meals, which are inspired by the Italian cuisine. Moreover, passengers can choose from a healthy menu, a light menu and a traditional menu. In addition, to accompany the delicious food the passengers can choose wine from an incredible list of dine wines.
Business Class passengers are provided with menus that are inspired by delicious Italian flavors. The menu is altered according to the season in summer and winter. The choices of food offered, consequently, also depends on the length of destinations. The passengers on short flights will get at least breakfast or pasta for lunch or dinner. In addition, meals are also combined with wine and drinks.
Alitalia Premium Economy passengers can enjoy a selection of hot meals and snacks. Additionally, they will also be offered drinks. However, all is subject to change according to the time and destination of scheduled flight.
Economy class passengers can enjoy snacks if they are traveling internationally and the flight is under three hours. And they can expect a light meal on a flight that is over three hours. On even longer flights like 11 hours the passengers can expect two meal services. A starter, main and dessert will be served. Lastly, For flights longer than 11 hours, the two meal service, along with the snacks are provided to the passengers.
Special dietary requirements are available, passengers can order from the following meals:
| | | |
| --- | --- | --- |
| CHILDREN MEALS | RELIGIOUS MEALS | MEDICAL-DIETARY |
| Baby Meal | Hindu Meal | Bland Meal |
| Child Meal | | Diabetic Meal |
| | Muslim Meal | |
| | Asian Vegetarian Meal | |
| | | Meal with low cholesterol |
| | | Low Salt Meal |
| | | Low Lactose Meal |
| | | Fish Meal |
| | | |
| | | Vegetarian with dairy and eggs Meal |
Frequent Flyer program
MilleMiglia is the frequent flyer program that Alitalia operates. You can get closer to free benefits like award tickets and class upgrades. Earning the miles isn't so hard either, you can earn them by flying or even by something like filling up your gas tanks. On the whole, all this is thanks to its 60 commercial partners.
Alitalia Popular Flight Routes
Alitalia Route Map
Route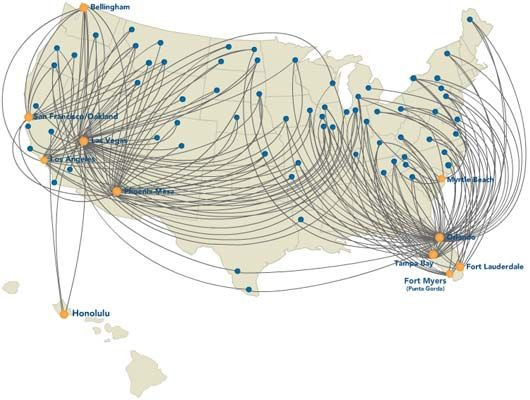 What this artical helpful ?