Royal Air Maroc Baggage Allowance and Fee
IATA : AT
ICAO : RAM
CallSign : ROYAL AIR MAROC
Founded : 1957; 64 years ago
Key people : Abdelhamid Addou
Country : Morocco
Office Address : Boulevard Moulay Abdellah Cherif, Casablanca 20200, Morocco
City : Casablanca
State : Casablanca,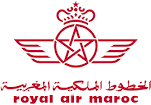 Baggage policy
If flying with Royal Air Maroc, you should know the airline's luggage rules to avoid any last-minute surprises or unexpected costs. This post will thoroughly review the Royal Air Maroc baggage Policy, including the allowable luggage size and weight, over-baggage prices, and more.
Hand/Cabin Baggage Policy
The policy baggage Royal Air Maroc specifies that we can take on board our flight mode RAM to cabin baggage the following items:
One piece of hand luggage (cabin suitcase) with a maximum weight of 10 kilos and complete measurements of 115 linear cm, taking the sum of height + width + length and including wheels, handles, and pockets.
One laptop, although this item is not considered hand luggage due to its fragility.
It is essential to consider these aspects of RAM's carry-on policy.
NOTE: Bulkhead seats lack under-seat storage, so all carry-on and cabin luggage must be stored in the overhead compartment during takeoff and landing.
Checked Baggage
https://www.royalairmaroc.com/us-en/checked-baggage
Weight: the standard weight must not exceed 32 Kg
Volume: the addition of the three dimensions must not exceed 203 cm (height + width + length)
Number of pieces: 1 to 3 details depending on the flight number, passenger class, and loyalty status [Safar Flyer]
Additional or Excess Baggage
https://www.royalairmaroc.com/us-en/excess-baggage
When traveling with Royal Air Maroc, extra baggage fees are applied for each limitation you exceed in size, weight, and quantity. Generally, this varies between geographic regions. Please visit the Royal Air Maroc website for more information and exact fees.
Baggage Fee
A flat fee of 55 EUR (100 EUR for long-haul destinations) is charged for overweight baggage. That is, for each bag weighing between 23-32kg (50-70lbs).
Additional bags are charged a flat fee depending on the origin/destination of your flight.
Royal Air Maroc Baggage Policy FAQ's
The maximum weight of checked baggage varies depending on the fare and destination. But in no case should it exceed 32 kg in weight and its measurements should not be greater than 203 cm.
According to the weight, dimensions, and destinations of the baggage, the charges used to be added.
Sure, you might add additional baggage post you book your ticket. But in that case it will be added as an excess baggage. For the details go through the baggage policy online.