Pobeda Flight Reservations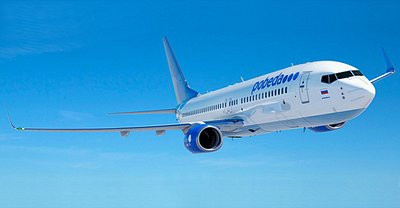 IATA : DP
ICAO : PBD
CallSign : POBEDA
Founded : 2014
Key people : Andrey Kalmykov (CEO)
Country : Russia
Office Address : 10 Arbat Street,
City : Moscow
Zip Code : 119002
Phone number : 00 7 809 505-47-77
Official Website :

http://www.pobeda.aero/

Covid :

Covid 19 Updates
Pobeda Overview
Pobeda, also known as Pobeda airlines LCC, was founded in 2014, and it Russian budget airline. Moreover, the airline is a subsidiary of Aeroflot, which is Russia's flag carrier and also the largest airline in the country. Furthermore, the airline operated both domestic and international flights from its base in Moscow. In addition to this, Pobeda is considered to be the fastest growing carrier in Russia as well as Europe.
Pobeda Hub and Destinations
Pobeda has its hub airport as Moscow–Sheremetyevo Airport and Moscow–Vnukovo Airport. Moreover, the airline operates both international and domestic flights. Furthermore, its network is spread out across Asia, Russia and Europe. For instance, destinations that the airline flies to include Bergamo, Bratislava, Kirov, Ufa, Belgorod, Anapa, Sochi, Moscow, Perm, Tyumen, Volgograd, Rostov-on-Don, Berlin, Cagliari, Pisa, Riga, Girina, Istanbul, Dubai, London, and many more.
Pobeda Travel Fares
Pobeda only offers passengers Economy class on-board.
Economy Class
Economy Class gives passengers an affordable value and comes with comfortable service. In addition, the flight crew is highly trained and very friendly. Moreover, the passengers can access the in-flight magazine, which has interesting pieces on destinations and lifestyles and stay entertained throughout the journey. Furthermore, passengers can purchase a seat upgrade and get n XL seat so that they have more space and legroom. Lastly, since the aircrafts are relatively new the seats are comfortable and clean with generous legroom and seat pitch.
Passengers can also choose either of the three economy packages available: Maximum, Favourable and Basic.
In-Flight Entertainment
Pobeda does not provide passengers with in-flight entertainment systems or Wi-Fi service. However, it does provide passengers with an in-flight magazine. Moreover, passengers can pre-download content on their personal devices and watch it throughout the flight for entertainment purposes.
In-Flight Food
Pobeda is a budget airline, and it aims to keep its cost low. Therefore, food is not available to passengers on-board.
Frequent Flyer Program
As of now Pobeda does not have a frequent flyer program.
Pobeda Popular Flight Routes
Pobeda Route Map
route

What this artical helpful ?
Pobeda FAQ's
The airline operates flights across Asia, Europe and Russia.
Pobeda has its base in Moscow, Russia.
Yes, you can book Pobeda tickets online through the official website.