Malaysia Airlines Flight Reservations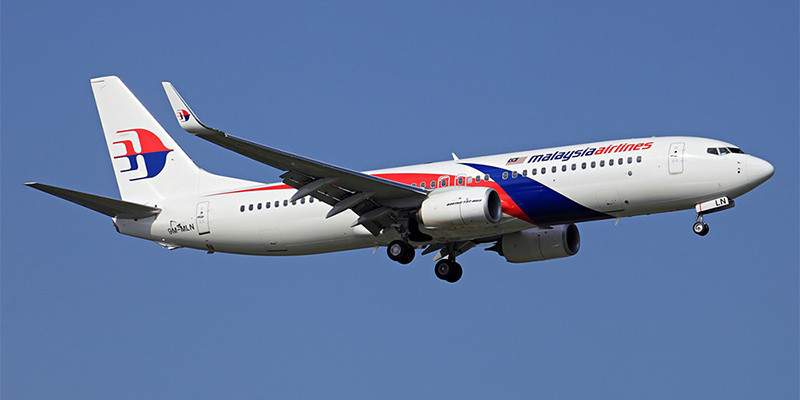 IATA : MH
ICAO : MAS
CallSign : MALAYSIAN
Founded : 1947
Key people : Wan Zulkiflee (Chairman), Izham Ismail (CEO)
Country : Malaysia
Office Address : 4th Floor, East Wing, Admin Bldg, SSZ - Kuala Lampur Intl Airport
City : Sepang
State : Selangor,
Zip Code : 64000
Phone number : 00 60 1-300-88-3000
Official Website :

http://www.malaysiaairlines.com/

Covid :

Covid 19 Updates
Malaysia Airlines Overview
Malaysia Airlines happens to be Malaysia's flag carrier. In addition to this, it was founded in 1947 and since then it has worked up a very solid reputation as an airline. Furthermore, it is recognized as one of the largest airlines in Asia as of now. Moreover, the airline provides its service to 40,000 passengers and it also has two subsidiaries – Firefly and MASWings. Malaysia Airlines has codeshare agreements with a few airlines. For instance British Airways, Oman Air, Japan Airlines, Turkish Airlines, All Nippon Airways, Qatar Airways, Air Mauritius, American airlines, Philippine Airlines and more. Lastly, this airline signed an agreement with Emirates in 2015 to expand partnership and i've passengers international network to travel.

Malaysia Airlines Hub and Destinations
Kuala Lumpur, Malaysia is the headquarters of Malaysia Airlines. Its primary hub airport is Kuala Lumpur International Airport, which also happens to be the largest airport in Malaysia. In addition to this, Da Nang International Airport is its secondary hub airport. Moreover, the airline connects the passengers to over 50 destinations and operates 330 flights daily. Furthermore, its global network is spread out across Europe, Asia, Australia, and also the Middle East. For instance, China, India, Germany, Nepal, Taiwan, Indonesia, Singapore, Bangladesh, Saudi Arabia, Malaysia, and many more.
Malaysia Airlines Travel Classes
This airline only offers three travel classes – Economy Class, Business Class and First Class.
First Class
First Class on Malaysia Airline is re-branded as Business Class suite, this premium service is sold at an attractive price point. At the airport passengers can also expect personalized assistance. Furthermore, they can enjoy priority check-in, access airport lounges and also get extra baggage allowance. On-board the flying experience is also spectacular. Moreover, the airline provides passengers with special amenity kits. For instance, the kit includes cosmetics, cologne, a pair of pajamas, slippers, socks, etc. Passengers can also enjoy dining-on board, the food is specially curated by experienced chefs. Gourmet cuisine and 'chef on call' is also available. Lastly, for entertainment passengers can view a selection of blockbuster movies on their personal screens.
The suites on the aircraft are set out in a 1 x 2 x 1 formation, they are very spacious and provide the passenger a lot of privacy.
Business Class
Malaysia Airline's Business Class is perfect for passengers who are looking for high-end service on-board as well as on ground.. This travel class comes with a lot of benefits. Firstly, priority check-in is available so that passengers can avoid the long queue. They also get free lounge access to relax in a luxurious space before their flights. Secondly, on-board passengers can enjoy delicious food along with beverages. The option of "chef on call" is also available, passengers can pre order dishes. Lastly, for entertainment passengers can view a selection of blockbuster movies on their personal screens.
Seats on the aircraft can recline into a flatbed. Therefore, they are the best space on the craft to relax. Moreover, the seats come with personal storage for belongings and an individual screen. Lastly, the seats are on the main deck and are set out in a 1 x 2 x 1 configuration.
Economy Class
Economy Class is the most basic cabin class available on Malaysia Airlines . However, it comes with satisfying and comfortable service for the budget traveler. Moreover, once on-board passengers can satisfy their appetite as Malaysia Airlines provides delicious customizable cuisine to passengers. Furthermore, the passengers can expect a lunch, dinner or breakfast depending on the time of their flight. On long haul flights passengers can also expect a choice of up to three main courses. Lastly, for entertainment passengers can view a selection of media on their personal TV screen. There are a number of movies, TV shows, and more are also available.
Seats in this cabin class differ depending on the craft. However, they are usually set out in a 2 x 4 x 2 or 3 x 3 x 3 configuration. Moreover, they are very comfortable with a lot of legroom, spacious and also recline. In addition, the seats are equipped with a power supply, USB port.
In-Flight Entertainment
Entertainment systems available on Malaysia Airlines are as follows:
Audio Video on Demand (AVOD): A380, A350, A330-300, B737-800
Overhead screens: B737-800
Portable Player: B737-800 Business Class only
Malaysia Airlines provides a range of movies for inflight entertainment. From hollywood movies, to Malaysian movies, all is available to stream. Moreover, there are also TV shows, music, and content for kids available.
In-Flight Food
Malaysia Airlines strives to provide the best quality food to its passengers. Business Class suite and also Business Class passengers have the options of "chef on call". This service enables passengers to pre-order the food they want, and just enjoy their selected meal once the flight takes off. Passengers can avail this service from 30 days up to 24 hours prior to the departure time of their flight. Moreover, the menu can be accessed here. The same service is also available for Economy Class passengers, the menu can be accessed here.
Malaysia Airlines also provides meals to passengers with special dietary needs. Moreover, these meals need to be requested 24 hours prior to the departure of the flight. Following special meals are provided on board:
Religious Meals
Medical Meals
Bland Meal
Diabetic Meal
Gluten Intolerant Meal
Low Calorie Meal
Low Fat Meal
Lactose Free Meal
Low Salt Meal
Vegetarian Meals
Vegan Meal
Lacto-Ovo Meal
Hindu Meal
Oriental Meal
Jain Meal
Fruit Platter Meal
Vegetarian Raw Meal
Child Meals
Frequent Flyer Program
Enrich is the name of Malaysia Airlines frequent flyer program, it is to reward loyal passengers. So essentially passengers have the opportunity to collect points and use them for special privileges, rewards and seamless travel experience. In addition to this, they also get added benefits and rewards with Malaysia Airlines partner airlines. Lastly, four tier memberships are available, they are – Blue, Silver, Gold and Platinum.
Malaysia Airlines Popular Flight Routes
Malaysia Airlines Route Map
route
What this artical helpful ?