Book Kenya Airways Flight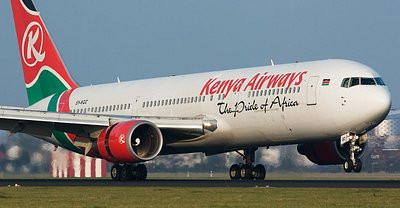 IATA : KQ
ICAO : KQA
CallSign : KENYA
Founded : 1977
Key people : Michael Joseph (chairman), Allan Kilavuka (managing director and CEO)
Country : Kenya
Office Address : Airport North Road, PO Box 19002 – 00501
City : Nairobi
Zip Code : 00501
Phone number : 00 254 20 3274747
Official Website :

http://kenya-airways.com/

Covid :

Covid 19 Updates
Kenya Airways Overview
Kenya Airways was founded in 1977 and it is the flag carrier of Kenya. Moreover, this airline flies to both domestic and international destinations. Furthermore, Kenya Airways developed rapidly and grew in the aviation sector in Kenya, making it the leading airline in the country. In addition to this, the airline's vision consists of delivering world class service, quality product and operation performance. This has been on the agenda and improvements/changes are made keeping this in mind. Lastly, the airline has been part of Star Alliance since 2010. Therefore, it has codeshare agreements with Air Mauritius, China Eastern, Onur Air, Air Namibia, KLM, Precision Air, Air France, and Korean Air.
Kenya Airways Hub and Destinations
Kenya Airways has its hub airport as Kenyatta International Airport, Kenya. Moreover, the airline operates flights to both domestic and international destinations. Furthermore, the International network consists of destinations across Europe's, Asia, Africa and The Middle East. In addition to this, these destinations that Kenya Airways flies to include Rome, Mumbai, Paris, Kisumu, Amsterdam, Moroni, Luanda, Malindi, Lagos, Freetown, Cape Town, Juba, Geneva, Zanzibar, Nairobi, Bangkok, Fuvau, New York City, London, Ndola, Victoria Falls and more.
Kenya Airways Travel Class
This airline only offers two cabin classes on-board, they are Economy Class, and Business Class.
Economy Class
Economy cabin is the most basic cabin class available on Kenya Airways. However, it comes with satisfying and comfortable service for the budget traveler. Moreover, passengers can enjoy food and drinks on-board. They also get to enjoy the entertainment system on-board. Following seats, depending on fare and aircraft, are available on board:
Economy Comfort Seats: accessible on the B787 Dreamliner airplane in the initial three columns (11, 12 and14) in the economy cabin. The seats have a 34-inch pitch while the remainder of the Economy Cabin seats have a 31-inch pitch.
Super Economy Seats: situated at the front of the economy cabin whereby the middle seats are left empty to give additional privacy and comfort to passengers.
Additional Leg Room Seats: offers passengers more legroom for comfort. These seats are accessible on all Kenya Airways operated airplanes.
Favored Seats: these seats are towards the front of the plane that permits passengers to get off the plane faster and save them time.
Standard Seat Selection: These are the remainder of the seats inside the airplane that draw in a charge for one to book them.
Business Class
This is perfect for passengers who are looking for high-end service, luxury and ease while traveling. This travel class comes with a lot of benefits and extras that are personalised and seamless. Firstly, passengers get priority service at the airport. Therefore, they can save time and relax as they check-in, do security checks, board the plane, drop-off baggage, etc. Moreover, business class passengers can disembark and collect their baggage first which saves them a lot of time. Next, on-board passengers get to enjoy delicious premium food and drinks. In addition, the menus are seasonal, customised and different for day and night flights. Furthermore, amenity kits and access to entertainment systems are also available. Lastly, seats on the aircraft provide maximum comfort to the passengers. They recline back fully and so they are the best space on the craft.
In-Flight Entertainment
Kenya Airways does not provide an entertainment system or reading material on board for passengers' enjoyment. However, passengers can download the KQ Cinema app before the flight and stream fantastic selection of content on it. For instance there are over 55 TV shows, 30 documentaries and 80 different movies available. So passengers can have an entertaining flight experience.
Wifi is available on select flights such as Boeing 737-700 and 737-890 aircrafts.
In-Flight Food
Kenya Airways provides delicious food and drinks to passengers on-board. However, this depends on The cabin class and duration of flight. On short flights with duration less than 1 hour and 30 minutes, no meal service is provided in either Economy or Business class. If the flight is international and less than 7 hours then hot meal and drink service is available for both cabin classes. Along with this welcome drinks are also available for international flights. Moreover, on flights longer than 7 hours but less than 12 hours, 2 meals are provided to the passengers. Drink service and snack service is also available. Furthermore, on ultra long flights with above 12 hour duration 3 meals are available to passengers. In addition to this, drink service and snack service is available too. Lastly, business class passengers are welcomed on board with welcome drinks, on special request champagne is available.
Special Meals
Passengers can also access special meals on the flight. Moreover, this meal caters to special medical, dietary and religious requirements of individuals. Furthermore, these meals can be requested for at least 24 hours before the departure of the flight. However, kosher meals need to be ordered 48 hours before the flight. Lastly, following are the special meal options available on Kenya Airways flights:
Hindu meal
Vegetarian Jain meal
Kosher meal
Asian vegetarian meal
Gluten meal
Bland meal
Diabetic meal
Low fat meal
Non-lactose meal
Low sodium meal
Baby meal
Child meal
Fruit platter
Frequent Flyer Program
Flying blue is the frequent flyer program of Kenya Airways, which is to award loyal passengers. Moreover, passengers can earn miles as they travel with the airline. In addition to this, passengers can redeem miles for free tickets and upgrades. Moreover, benefits are not just limited to flying but they are also available on ground. For instance, at the time of booking a hotel. Lastly, following tier of memberships are available;
Ivory,
Silver,
Gold
Platinum.
Kenya Airways Popular Flight Routes
Kenya Airways Route Map
route

What this artical helpful ?
Kenya Airways FAQ's
The airline offers passenger domestic flights as well as international flights across Europe, Asia, Africa and the Middle East.
The airline's hub airport is Kenyatta International Airport, Kenya.