Book flydubai Flight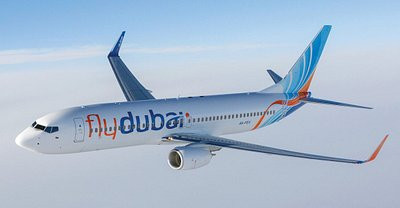 IATA : FZ
ICAO : FDB
CallSign : SKY DUBAI
Founded : 2008
Key people : Ahmed bin Saeed Al Maktoum (Chairman)
Country : United Arab Emirates
Office Address : PO Box 353,
City : Dubai
Zip Code : .
Phone number : 00 971 600 544445
Official Website :

http://www.flydubai.com/

Covid :

Covid 19 Updates
Flydubai: Overview
Flydubai is a low-cost airline based in Dubai, United Arab Emirates. The airline was founded in 2008 and started operations in 2009. Flydubai operates flights to over 90 destinations across Africa, Asia, Europe, and the Middle East, using a fleet of over 50 Boeing 737 aircraft.
Flydubai offers two classes of service: Economy Class and Business Class. In Economy Class, passengers can enjoy comfortable seating with personal entertainment screens, a selection of snacks and beverages, and the option to purchase meals from the onboard menu. In Business Class, passengers can enjoy wider seats with more legroom, a dedicated Business Class cabin, and a selection of complimentary meals and beverages.
Flydubai also offers a loyalty program called OPEN, which allows members to earn and redeem points for flights, upgrades, and other benefits. The airline has partnerships with other airlines and travel companies, allowing passengers to book connecting flights and travel packages.
Flydubai: Unique Qualities
Hybrid Business Model: Flydubai operates on a hybrid business model, combining elements of both full-service and low-cost carriers. This allows the airline to offer a range of services and amenities while keeping costs low for passengers.

Young Fleet: Flydubai operates a young fleet of Boeing 737 aircraft, with an average age of just 5.5 years. This ensures that passengers can enjoy modern amenities and a comfortable travel experience.

Extensive Route Network: Flydubai offers flights to over 90 destinations across Africa, Asia, Europe, and the Middle East. This makes it a convenient option for travelers looking to explore a range of destinations from its hub in Dubai.

Personalized Service: Flydubai offers a personalized travel experience, with a focus on meeting the individual needs of each passenger. This includes a range of seating options, onboard dining choices, and other amenities that can be customized to suit the preferences of each passenger.

Innovative Technology: Flydubai is committed to using innovative technology to enhance the travel experience for its passengers. This includes features like online check-in, a mobile app, and personal entertainment screens on board.
flydubai Hub and Destinations
Here's a table outlining Flydubai's hub and destinations:
| Hub | Dubai International Airport |
| --- | --- |
| Destinations | Over 90 destinations across Africa, Asia, Europe, and the Middle East, including: |
| | Domestic: Abu Dhabi, Al Ain, Dubai, Fujairah, Ras Al Khaimah, Sharjah |
| | International: Bahrain, Bangladesh, Egypt, India, Iraq, Jordan, Kazakhstan, Kuwait, Lebanon, Maldives, Nepal, Oman, Pakistan, Qatar, Russia, Saudi Arabia, Sudan, Tanzania, Thailand, Turkey, Ukraine, United Arab Emirates, Yemen |
It's important to note that Flydubai's destinations may change based on the airline's schedule and other factors. It's always a good idea to check the airline's website or contact their customer service for the most up-to-date information on destinations and schedules.
flydubai: Travel Class
Flydubai offers two classes of service: Economy Class and Business Class.
Economy Class:
Economy Class seats offer a comfortable travel experience with a pitch of up to 32 inches and a width of up to 17 inches.

Passengers can purchase meals, snacks, and beverages from the onboard menu, with a range of options available for every taste and budget.

Personal entertainment screens are available on select flights, featuring a range of movies, TV shows, music, and games.

Passengers can use the Flydubai app to stream content to their personal devices, or they can rent a tablet onboard for a fee.
Business Class:
Business Class seats offer a more premium travel experience with wider seats and more legroom.

Passengers can enjoy a complimentary meal and beverages, with a selection of options available to suit every taste.

Personal entertainment screens are available on all Business Class flights, featuring a range of movies, TV shows, music, and games.

Business Class passengers also have access to priority check-in, priority boarding, and a dedicated Business Class cabin.
In-Flight Entertainment
flydubai offers economy class passengers entertainment packages. Therefore, passengers can choose to watch something from a range of TV shows, Movies, music as well as games. Moreover, Business class passengers are also given a package of many movies, shows, music, etc. However, for business class passengers this is included in their ticket. Most importantly, passengers can connect to Wi-Fi on-board through which they can stay in touch with people on the ground. Lastly, three wi-fi packages are available and they are as follows:
30 minutes pass – this is for flights for over 2 hours

24 hour pass – suitable for flight when the craft is 10,000 ft. above ground level

One-way pass – this allows passengers to connect to Wi-Fi throughout one leg of their journey
flydubai:
In-Flight Food
Flydubai offers Economy Value and Flex fare passengers complimentary food on-board. Whereas, Lite fare passengers need to purchase the food. In addition to this, passengers can pre-order meals or purchase on-board from a wide selection of meals, snacks, and drinks. Moreover, business class passengers can savour authentic taste. They also have a wide selection of dishes, snacks, and meals to choose from. Furthermore, they get complimentary hot and cold beverages. Lastly, the on-board menu offers authentic cuisines depending on the route of the flight.
flydubai:
Frequent Flyer Program
Through its partnership with Emirates, flydubai offers its frequent flyer program, its main purpose is to reward loyal passengers. Moreover, the Emirates Skywards program permits passengers to earn points when they fly with either of the airlines. In addition to this, members of the frequent flying program can redeem points for various benefits and upgrades. For instance, priority check-in or additional baggage allowance. Furthermore, there are four memberships available: Blue, Silver, Gold and Platinum . As the membership upgrades, members can unlock various benefits.
flydubai: Customer Service
Here are the contact details for Flydubai's customer service:
Phone: You can reach Flydubai's customer service by calling their contact center at +971 600 54 44 45 (UAE) or +971 4 293 1111 (international). The contact center is available 24/7.

Email: You can also email Flydubai's customer service team at [email protected]. They typically respond to emails within 24-48 hours.

Live Chat: Flydubai's website also offers a live chat feature, which allows you to chat with a customer service representative in real time. The live chat feature is available on the website's Contact Us page.

Social Media: You can reach out to Flydubai's customer service team through their social media channels, including Facebook, Twitter, and Instagram. The airline is typically responsive on these platforms and can assist with a range of issues.
flydubai Popular Flight Routes
flydubai Route Map
route

What this artical helpful ?
flydubai FAQ's
The airline operates flights to over 100 destinations. In addition, these destination are across Europe, the Middle East, Africa and Asia
flydubai has its hub airport as Dubai International airport, Dubai.
Yes, you can book flydubai tickets online through the official website.