Olympic Air Flight Reservations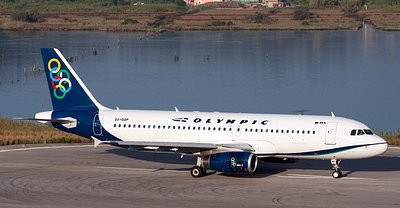 IATA : OA
ICAO : OAL
CallSign : OLYMPIC
Founded : 2009
Key people : Eftychios Vassilakis
Country : Greece
Office Address : 31 Viltanioti Street
City : Athens
Zip Code : 14564
Phone number : 00 30 801 801 0101
Official Website :

http://olympicair.com/

Covid :

Covid 19 Updates
Olympic Air Overview
Olympic Air was founded in 2009 and it is a Greek Airline. Moreover, this airline was formed when Olympic Airlines, national carrier of Greece, was privatized. Furthermore, in 2012 Aegean Airlines acquired Olympic Air and now the airline is a subsidiary of Aegean Airlines which is also a Greek carrier. The airline is also affiliated with Star alliance through Aegean Airlines. Lastly, along with Aegean Airlines, Olympic Air forms a network all over Greece.
Olympic Air Hub and Destinations
Olympic Air has its hub airport as Thessaloniki International Airport and Athens International Airport. In addition to this, the airline also has Rhodes International Airport as its small second hub. Moreover, operates flights to both domestic and international flights. However, international flights to the United Kingdom, Italy, Belgium, Bulgaria, Egypt and Romania have been terminated. Furthermore, some domestic destinations that the airline operates flights to include Larnaca, Cyprus, Santorini, Samos, Milos, Zakynthos, Paris, Leros, Kavala, Corfu, Athens and many more.
Olympic Air Travel Class
This airline offers Economy Class and Business Class to passengers on-board.
Economy Class
Economy Class is the most basic abin available. It gives passengers the best value and comes with comfortable service. In addition, the flight crew is highly trained and very friendly. Moreover, the passengers can choose to buy either GoLight or Flex fare. However, both give the same cabin experience. Furthermore, the only difference is that Flex passengers can change their ticket without any additional fee.
Business Class
Business Class permits passengers to enjoy additional benefits and premium service. For instance, at the airport passengers can experience dedicated and priority service. They can also relax at the Lounge at the airport. In addition to this, passengers can also savour delicious pre-order meals and drinks/beverages. Furthemore, passengers can take full advantage of additional baggage allowance. Lastly, seats in the Business Class cabin are very comfortable and will definitely help the passengers unwind and relax.
In-Flight Entertainment
Olympic Air provides passengers with magazines on-board to keep them entertained. Moreover, passengers are welcome to pre-download content on their personal devices and binge them throughout the flight.
In-Flight Food
At the moment, food options have changed. Therefore, only Business class passengers can access the menu and pre-order meals to enjoy throughout the flight.
Frequent Flyer Program
Miles+Bonus is the frequent flyer program of Olympic Air, its main purpose is to reward loyal passengers. Moreover, passengers can earn points when they fly and even through car rentals and hotel bookings. In addition to this, members of the frequent flying program can redeem points for various benefits and upgrades. Furthermore, there are three memberships available: Blue, Silver, Gold. As the membership upgrades, members can unlock various benefits.
Olympic Air Popular Flight Routes
Olympic Air Route Map
route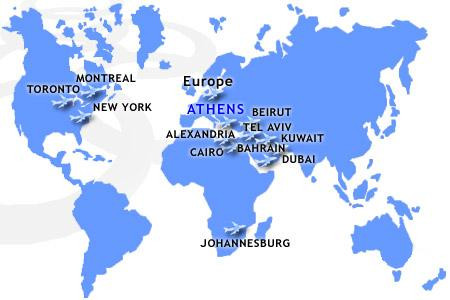 What this artical helpful ?
Olympic Air FAQ's
The airline operates flights to both domestic and international flights. Furthermore, it has a large network over Greece.
Olympic Air has its hub airport as Thessaloniki International Airport and Athens International Airport
Yes, you can book Olympic Air tickets online through the official website.