Book Asiana Airlines Flight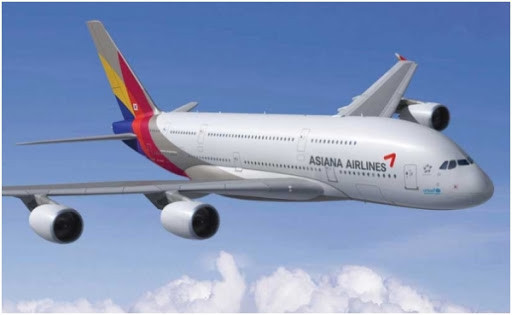 Asiana Airlines Overview
asiana airlines is a major flag carrier and the only 5-star rated airlines in the south korea. Asiana headqauter is located in the capital city, Seoul. Moreover, the airlines pilots, groud staff memebers, and the flight attendants are located and from the capital city itself.
This airline is the largest shareholder of the Air Busan, which is a lowest cost regional carrier joint venture with Busan Metropolitan city. In addition, Asiana Airlines holds 100% shares of its own low-cost carrier and the subsidiary, Air Seoul. The airline started its operations in December 1988, with the Boeing 737 classic aircraft and that was from Busan and Gwangju. The airline had its first scheduled international services, to the Japanese cities such as Tokyo, etc, during 1990. Asiana airline has 83 in service and 43 will be added in its fleet size.
---
Asiana Alliance Airlines and Codeshare Programs
Asiana airlines is a memeber of Star Alliance and operates 90 international passenger routes, in addition with 27 cargo throughout Asia, North America, Europe, and Oceania.
The airline Codeshares with the following airlines:
Air Canada, Air India, Air Seoul, Austrian Airlines, Brussels Airlines, Copa Airlines, EgyptAir, Ethihad Airways, Hong Kong Airlines, Lufthansa, Qantas Airways, Qata Airways, Singapore Airlines and United Airlines
---
Asiana Airlines Destinations and Hub Airports
Asiana airlines international hub at the Seoul Incheon international airport. And the domestic hub is based at Gimpo international airport and Gimhae international airport. Moreover, Asiana airlines focused city is Jeju international airport.
The airline mainly aimed destinations on four continents with an Asian network that provides into targeted cities like Japan, Southeast Asia, Central Asia, People's Republic of China. Asiana airline cargo, which is a Asiana cargo subsidiary, includes a wide network in Europe, Asia, and the United States.
---
Economy class
You can travel in Asiana airline economy class very comfortable for long as well as short hauls. You can enjoy and get almost every facilities in the economy class onboard. You will get basic Aminities and inflight meal options and entertainment, as per your flight routes. For instance, domestic reservation will get basic first aid equiments and writing supplies. The international flight reservation will get first-adi, stationary set, eye-plugs, eye-mask.
Economy seats selection
The airlines economy class seats have been upgrated to more comfort seats and with wide legroom. The economy class seats consists of 34 inches.
---
Economy Smartium class
Asiana airlines has more 4-inches more leg space from regular seats. You will get 91.44cm of leg space in economy Smartium seats. In addition, you will get USb port and charging facilities onboard. But, the economy Smartium class is only available in Asiana airlines A350 aircraft.
---
Business class
Asiana airlines business class and the business smartium class is offered as with the travel class(economy class), on international long hauls as top class. In the case of small international hauls and charter flights are operated through mono-class and airlines domestic flights.
Asiana airline business class seats are installed on Boeing 767 and A330 and Business smartium class seats are available on Boeing 777-200ER. However, the new equipped furbished cocoon seats are present in some of the A330. The airline bsuiness class seats are very comfortable and feels like your own bed. This class seats are almost flat that will make you fall sleep.
Business suite
As per the name suggest, you will get the comfort and privacy you desire for. Starting with the business suite seats, they can get converted into full flat bed just like your home bed. This class suites has 2 doors for extra personal space. Moreover, it comes up with the world's largest 32 inch of personal in-flight entertainment Tv. You will also see the top moon lighting that are adjustable.
---
First class
Asiana airline has old first class that is available on Boeing 747-400s. The airline also offers first suite class is present on A380-800. Asiana first suite class is only serviced for specific routes to New York, Los Angeles, Sydney, and, Frankfurt. Later, both of these classes were removed in favor of two class configuration. The passengers on these classes are offered pajams, amenity, travel, and first-aid kits, that contains skin cream, toothpaste, earplugs, etc. Moreover, First class back seats are with personal AVOD systems.
---
In-flight Entertainment and food menu
Asiana airlines offers large number of food menu varity and in-flight facilities from economy class to business and first suite class. it comes up with first-aid and basic amenity kits as per the fare class reservation. you will recieve the perosnal back seat screen, that comes up with good movies and tv shows options. However, you will get in-flight magazine of Asiana for passing your time on long hauls. The higher classes will get huge and many complimentary with wild cuisine on board.
While taking about food menu and option on Asiana airline, you will get what you desire for. In business and first class, you can access to private lounge. In addition, you can even pre-order your deried food meal before 48 hours of your scheduled flight departure.
---
Frequent-flyer program
Asiana airline has Asiana club as thier frequent flyer program. it was previously known by Asiana Bonus club. The airline program has five tiers, starting from Silver, Gold, Diamond Plus, Platium. To maintain the tiers, the enrolled passengers are required to achieve 0, 20000, 40000, 1000000 miles under 2 years of calendar from the reference date.
Status miles can be achieved through On-board mileage program that includes accumulated by traveling with Asiana airlines. However, you can still accure miles by traveling through Star Alliance airlines and flying partner airlines that includes Qatar airways, Etihad Airways, and Air Astana.
Asiana Airlines Popular Flight Routes
Asiana Airlines Route Map
Route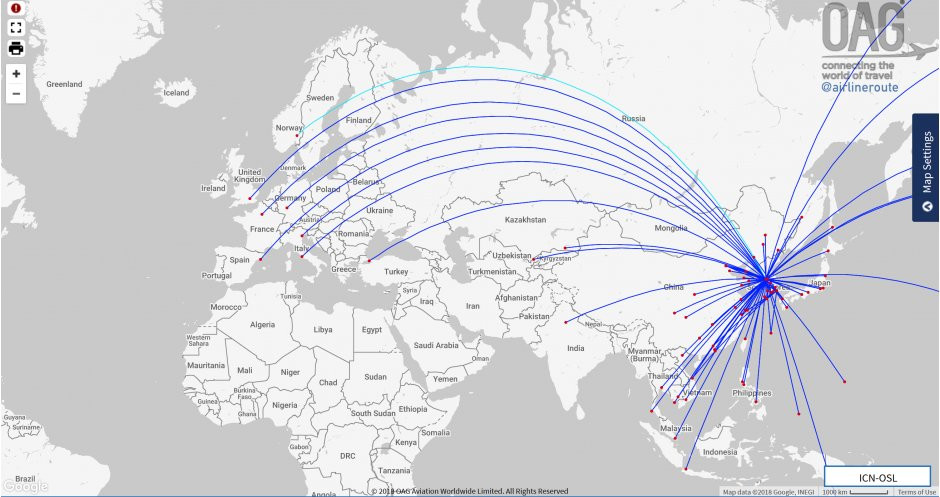 What this artical helpful ?
Asiana Airlines FAQ's
Yes, you can choose and do Asiana airline seat selection while doing online web check-in. However, if you did not choose the seats by applying for auto check-in, then you will get random setas.
If you have any queries, complain, or want to request refund, then you can contact to Asiana airline customer care sevrice number - 1-800-227-4262.
Buying flight tickets and booking Asiana airline online ticket will save your time as well as service/desk money. Just fill out the details about the traveler and the destination. Further, do the payment online and you can even get online boarding pass.
Yes, Asiana airline give pet allowance as checked baggage. So, the total baggage weight for pet and checked bag shuld not be more than 99lbs (45kg).